Business Email Hosting
Professional Business are a critical service for having a successful business. Your business needs an effective web presence and decent, reliable email hosting. These are the basic essentials for all online businesses. And 80% of consumers agree that they are more likely to buy from a business website than from a free, Wix or Facebook page.
What can make your hosting more effective?
How do you ensure your hosting and email are secure and reliable? They must be reliable, or your reputation is at risk. Consider the Best Website Hosting Provider to be your business partner because they keep your web and email systems online. It is not necessary for any business to spend a fortune to get the right web and email hosting plan. A website and email service are an investment like any other important business tool.
• Build Customer Trust and Confidence
• Increase Recognition of your Company Name
• Create Memorable First Impression
• Complement and Extend your Business Website
• Have your Business Remembered More Easily
• Gain Respect and Credibility with Your Domain
• Gives you and your Business that Professional Look
• Can help protect Copyrights and Trademarks
• Increases your Brand Awareness
Business Email Addresses
Just like a Domain Name, an Email Address is a crucial part of a brand. Remember the famous saying "First impressions matter"
Fred348@Gmail.com
logos259@hotmail.com
my-business268@yahoo.com
you_1543@outlook.com.
Fred does not make a good impression, nor does any even come close to looking professional. Free solutions may be effective for personal use, and a tempting way to reduce operating expenses, but a professional address at your own domain is more trusted by customers. It demonstrates significant commitment and stability, and avoids associations with massive data breaches.
Reliability and Security
Businesses require professional, reliable, and security. Even relatively reliable and secure "free-mail," like Gmail , Yahoo Mail and Outlook tend to have functionality drawbacks, such as advertising that reduces the space available for work, and in-boxes divided by "labels" rather than customizable folders.
If you want inquiries, or pre-sale questions that need answered before prospects commit to a "buy decision", then a good email hosting is a must. An email system that is off-line, that has tiny storage limits, or that doesn't include backups in case of data loss, is a liability.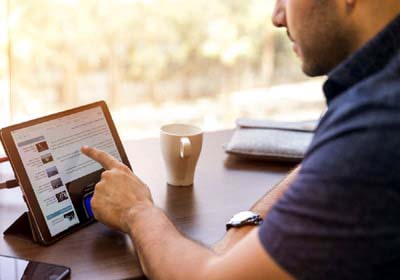 Professional Service and Ease of Use
Web hosting and email services can have unexpected costs in time and money if they are not both easy to use and professional to deal with when issues arise. Some web hosts specialize in serving large operations with dedicated IT teams, while others provide discounted services at the expense of ease of use or Customer Support.
Standardized Emails for Easy Organization
Even if you are the only one maintaining the operations behind the scenes. It might be good to have separate email addresses for different departments or purposes.
This could be:
sales@your-domain.com
info@your-domain.com
admin@your-domain.com
support@your-domain.com.
This can also make your business look bigger and more professional.
And if it is preferable to have a direct line of communication with you and all your employees. You could use your first name's initial combined with your last name or your full name.
It may look like jerrysmith@your-domain.com, jsmith@your-domain.com.
When using your own Domain for your email addresses, any username will be available.
Be mindful of capitalization because email addresses are case-sensitive.
Security
Security is critical both for businesses email accounts and websites. Email accounts should support IMAP (Internet messaging access protocol) and POP3 (post office protocol). Distributed denial of service (DDoS) attacks. Robust security is a necessity, particularly if the business collects any information from customers. Unpatched vulnerabilities are a common vector for cyberattacks, but constant patching can be time-consuming, leading many small businesses to choose affordable and managed hosting services.
We welcome your comments, questions, corrections and additional information relating to this article. Please be aware that off-topic comments will be deleted.
If you need specific help with your account, feel free to
contact us
anytime
Thank you