A large majority of businesses with an online presence should be looking into some type of customer service software. Your businesses can enhance the customer experience, improve response times, and maximize the efficiency of your support teams
If you are currently using online contact forms or email for customer support inquiries and not able to keep up with the volume. It may be time to upgrade your services
What is Customer Support Software?
Customer Support refers to the services you provide to your customers to help them acquire the best services or product, and hopefully enjoy a problem free experience while doing it. We can look at Customer Support Software as responding to client queries and questions, troubleshooting, and providing customers with periodic updates of products and services. Utilizes tools such as email, chat, and web based interactive programs for the exchange of information. Helping potential customers. Immediately links the customer to relevant, informative content. Provide info about improvements and upgrades. Follow up with clients to make sure that their experience is second to none. In simpler words, Customer Support is the act of providing instantaneous, reliable, and compassionate help that prioritizes client satisfaction during and after every interaction
What Is Help Desk Software?
A Help Desk aims to provide a customer or end-user with the most relevant information associated with the company's products and services. A help-desk's primary function is to troubleshoot customer issues and provide professional help about products and services. A customer's contentment depends on the quality of support that they receive from help desk agents. Help-desk software provides you with enough tools to resolve queries, answer questions, and offer recommendations. Especially in situations where your customers need an almost immediate response to queries, helpdesk software can save the day
Why You Need Customer Support and Help Desk Software
Builds Brand Awareness
When you provide your customer with great services, you can normally expect their loyalty in return. The basic instinct of any loyal customer is to speak well of any business that treats them well. Good Customer Support can put you at the forefront of customer satisfaction
Proper handling of Client Queries
In the absence of Customer Support services, resolving client queries can become an uphill task. The fact is when problems are resolved faster than usual, clients begin to see your business in good light and will generally give good reviews, which is essential to your business. Your support is an essential part of your business, implying that your team should be completely prepared to go beyond satisfying your customer
Acquire New Customers
Every business needs new customers to keep expanding. Existing customers that are obtaining good service will also act as an intermediary for new customers who are looking for better products or services
Improve Support Team Performance
No doubt, the more tasks a person is required to do the less efficient they become. Especially when high productivity is needed. Support teams who begin to render a below-par service can hurt your customers' satisfaction. Customer Support and Help Desk Software will help handle tasks, providing your support team with timely on-screen notifications, avoiding repetitive tasks and boosting productivity
Checks and Balances
While you may think that support software is only useful to IT support teams that are not the case. If you are a manager or company owner, you can review parameters like the number of calls, the average response time (ART), customer testimonials, etc. Also you will know the type of complaints that customers are making in a bid to help you fine-tune your services and product quality to meet their needs
Ticketing System
A good Customer Support software will auto-create and store tickets about client inquiries in a single directory and group them according to categories predefined by you. Automate first responses and allocate tickets to specific queues based on expertise and urgency. Compile complaints from different online platforms, including email, chat, social media, etc
Analytics
Customer Support software is particularly useful because it can convey relevant data. It makes it possible to evaluate various areas of a business based on the performance. Typical examples of what they can evaluate the number of tickets generated and settled. Unresolved tickets. How long have have they stayed open. Average response time. Individual agents' productivity and more
Collect Feedback
Collecting feedback from customers is the most effective way to detect faults in any business. What feedback does is that it shows the strength and weaknesses of your support center. Customer Support and Help Desk Software automates collecting feedback from customers, thereby helping business owners identify possible mistakes and proffer solutions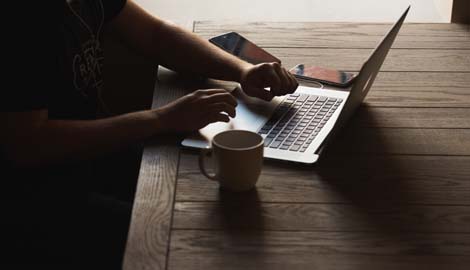 Best Customer Support and Help Desk Software
The following are some of the best Support Software we offer based on:
•Support systems
•Chat functionality
•Ticket and Lead management system
•

Support Systems

Sales Syntax is a modified name from the previous "Crafty Syntax". The new name comes with the addition of CRM tools and the initial "Live Help System". The addition of CRM tools specifically for converting your site visitors into real customers by creating an off-line layer invite that strategically inquiries from visitors if they have questions. Prompting them to fill out contact forms through which direct communication begins

HelpdeskZ is a free software that lets you adequately manage your site's support with a web-based support ticket system. With HelpdeskZ you can offer clients great support, increase your productivity, and save money since it is Free

This is one of the best we have seen. With this software, you can seamlessly search for questions and answers by using its powerful search feature. More so it allows users to search in different languages since it is multilingual, and users also get to view a list of the most popular searches. Users can post questions to the platform for other available users to supply answers. The software is also integrated with a "Smart Answering" feature that automatically initiates replies to new questions by carrying out a broad text search for all existing FAQs

The Maian Support is both ticket management and support system. Some of its great features are A dispute system that allows two people to view the same ticket. The capability of opening tickets via email using LMAP. Zero agent fees and zero subscription. Also, agents can respond to questions with already available answers using the "Standard Response" function, thereby saving significant amounts of time

HelpDEZk is software for managing requests and incidents. It serves as an added support for organizations with a massive log of processes and request history. HelpDEZk can garner advanced managing resources with an easy-to-use interface. HelpDEZk comes with the following features. Request and Incident control system. Periodic alerts. Auto-notification system. Multi-language

FreeScout is that type of software that provides professional and exceptional customer support even at zero cost. With no limitations on the number of tickets or users, responsiveness across all devices, push notification feature, nine different languages installed, email integration, auto-responses, spam filter, and many other great features. You definitely would be offering your customers top-quality support timelessly

With SiT, you can effortlessly manage your contacts, client contracts, and sites all from the SiT platform. It also allows users to send emails and keep records of every communication in the incident log. And the software is FREE

Looking for simple yet effective helpdesk software? Look no further, as HESK is what you need. The software brings with it the following features. Self-service portal. Knowledgebase. Remote control. Ticketing system. It also comes with asset management tools, and it is fully customizable. Each of its support tickets contains request details that allow you to communicate end-to-end with customers
•

Chat - Messenger Systems

Mibew Messenger is an open-source Live Support Application through which agents can communicate seamlessly and help customers directly from your website. It's relatively easy to use. All you need to do is place the messenger button within your website. When a customer clicks it, instant messaging begins

Similar to Mibew Messenger, the LiveHelper Chat is also an open-source Live Support Chat for your site. With Live Helper, your agents can Simultaneously support multiple clients. Carry out speech-to-text communications. Share screen with customers. Invariably offer Telegram support to customers
•

Ticket Management Systems

OsTicket is a ticket management software with great features like dashboard reports that keep you updated on your helpdesk stats. A configurable "Help Topics" that enables you to add, add, or delete your helpdesk topics depending on your preferences. It also has a customer support portal strategically made to help preserve good customer relationships

It is multi-channel ticket management software that provides an avenue for you to unify all your client conversations via email, web portal, phone, chat, or social media platforms like Twitter and Facebook. It includes features like Asset Management, Incident management, Service catalog. Its satellite helpdesk permits you to manage customer support and maintain isolation among companies, staff, and end-users

Faveo ticket management software has features like a built-in knowledge base, SLA management, incident management, customer service management, etc. The software is 100% customizable based on a business' specific requirements. Also, its knowledge base App helps companies quickly set up a knowledge base through which info may be shared with staff members and various customers

OpenSupports incorporates a ticket system with a user system that allows customers to create a ticket either by logging in or filling a form. It comes with up to ten different languages and pre-written articles to help guide new customers every step of the way

Is your company into event management? If yes, Attendize event management and ticket management software has all the necessary tools you need to manage any event properly. Some of its features include Ability to manage unlimited organizers or events. Adequate event statistics. Well organized attendee management in terms of payments, refunds, and messaging. The functionality of generating custom-made tickets, particularly with QR codes or Logos. Affiliate tracking feature that helps to track sales volume

Handesk is both ticket management and lead management software that van handles multiple teams simultaneously with just one account. With Handesk, you can view your team analytics and technical reports, and get your ticket details directly from an inbox account

Running a E-commerce site or a marketplace. A helpdesk system like UVdesk can provide enhanced support quality customer service. It can bridge the gap between the e-commerce site and the customer for faster responses. Allows for the Incorporation of multiple marketplaces to support valuable customers. Can configure multiple email service providers with a single platform in a bid to provide unlimited support, i.e., Gmail, Yahoo mail, Rocket mail, Hotmail, and so on
---
Customer support goes a long way in setting your business apart. Good customer support assures potential customers that you prioritize their satisfaction and happiness. Going beyond just selling a product by following up and giving assistance to customers regarding can put you at the forefront of your business niche. Integrating your business with Customer Support and Help Desk Software presents many advantages that should not be overlooked
Tweet Share Pin Tumble Email