Are you Faced With a Hosting Decision?
Website Hosting is an extremely complex and competitive service. This is why we have decided to put together a list of what we feel are the most important factors. You will find information on each point with the intent to help you with this decision.
Cost of Hosting
For the majority of people, it seems the most important element is the price. Try not make price your main criterion because hosting is an investment in your website, and it's future. You will want to choose the company that provides the features and quality of service you need. When looking at price, we recommend calculating how much you will have to spend on the Hosting Service over a 2-year period.
Money-Back Guarantee
30-day money-back guarantee is all the below companies offer. If you signed up for a year or 2 year contract and want to leave after 2 months, you are out the remaining money. Always read the fine print.
Top 4 companies compared to RSH Web Services
As of the posting of this article.
Hosting - 12 months $143.88
Standard SSL Certificate - (12 months?) $0.00
Total $143.88 or $11.99 a month.
Hosting with SSL - 36 months $268.20
Domain Privacy $0.99 per month
Total $190.44 or $8.43 a month.
But Auto renews at regular rate. And you will not know what this is until you sign up and pay
What kind of crap is this?
Hosting - 24 months $85.92
Second year domain fee - $17.99
SSL- Free
Email matching your Domain - 24 months $144
Backups - 24 months $48
Total $295.91‬ or $12.32 a month.
Hosting - 24 months $98.00
WordPress 24 months $72
Website Security - 24 months $24
Email matching your Domain - 24 months $144
Site Backup - 24 months $26.88
Total $232.32‬ or $9.68 a month.
RSH Web Services.
Hosting - monthly $5.97
Domain Name - FreeDomain Privacy - Free
WordPress - Free cPanel - Free
WordPress - Free Softaculous - Installed
Website Security - Free ConfigServer Security and Firewall
SSL Certificate - Free Email matching your Domain - Free
Total $5.97 or $5.97 a month.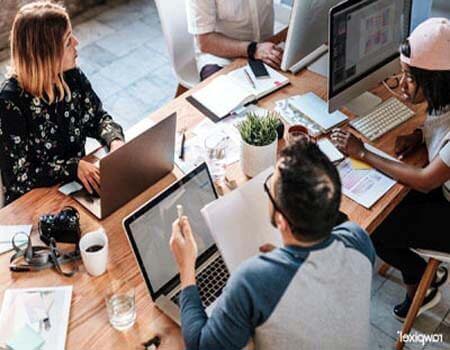 Registration And Maintenance Costs
As you can see, the Web Hosting industry offers attractive hosting deals during sign-up and even for your first payment. But the renewal fees often are more than double. Are they avoidable? If you want to jump from one Service Provider with discounted sign up rates to another after every year or two. To avoid that renewal Surprise bill at the end of the discount period - look for the renewal charge before you order.
Website Load Speed
One of the most frustrating experiences for anyone is waiting for a website to load. Everyone wants their website to load fast. A 2-second delay in Loading Times results in abandonment rates of up to 87%. One of the best websites to compare loading time is at GT Metrix.
RSH Web Services: PageSpeed Score: (96%) (91%) Loaded Time: 1.1s.
Support
Support is very often the most important factor when choosing a hosting service. Make sure that the Support department is "In House" and not been out sourced to another company or Country. We have seen that most phone numbers and Pop-up windows are all out-sourced. If your website stopped working or was affected by a virus. Would you want someone from a third world Out-Sourcing company to deal with? Another important factor is the way a support team treats you and your problem, as an individually or only by strict procedures and guild lines. We have found over the many years in this business that every support issue is different, and guidelines just do not work.
Site Backups
Cyber threats, hacking, hard disk failures, just made a mistake and deleted something you were not supposed to? Such acts often result in complete loss, such as the destruction or replacement of your site's index file. It is important that you only choose a host service provider that offers website backups. While the majority of hosting companies charge for this service, it has always been a standard free option with cPanel.
Reviews, Satisfaction, Reputation
Web Hosting Reviews websites are a bad source of information. Why? Most all are paid review sites that only promote a select few hosting companies.
We especially do not recommend using Trustpilot for business reviews. Unless you pay for their monthly services, they will limit your reviews. How can you trust a review site like this?
Also, see our page on Web Hosting Review Website's and What is Wrong with Them
We recommend a diligent search on Google, DuckDuckGo or Bing
Here are a few examples to try:
FatCow Sucks
GoDaddy Sucks
HostGator Sucks
Bluehost Sucks
And yes, please try our services: RSH Web Services Sucks.
Convenience, and functionality of the Control Panel
The simplicity of the management of your website is especially important when you do not have any experience in scripting or hosting services. We have seen the intuitiveness of hosting tools is just plan poor, which means that users are always in constant state of confusion. Not everyone is tech-savvy, and the last thing you want is to be constantly contacting Customer Support in order to do the least little things. You should be able to modify your site, install WordPress, set up your Email and your FTP Accounts easily and quickly. The best providers use cPanel or Plesk to make updating and modifying your site easy. See our blog on cPanel, with over 80 different features.
Web Hosting Security
Cybersecurity is of utmost importance to any website. But there is no single feature that makes one hosting service more secure than any other. It is essential to choose a web hosting company that offers proactive protection against malicious hackers and security threats. Look for the following hosting security features:.
Firewalls
ConfigServer Security & Firewall configures your server's firewall to lock down public access to services and only allow certain connections, such as logging into FTP, checking email, or loading website's.
Spam Filter
The Spam Filters option in cPanel, known as Spam Assassin, gives you the option to configure the spam filter settings for your Email Accounts. cPanel also has an option to reject or Blacklist emails from specific email addresses.
DDoS Protection
A "Denial of Service Attack" is an attempt to overwhelm Servers or Websites with malicious requests and connections. To help you protect users from this type of attack, cPanel & WHM includes several DDoS mitigation tools.
Malware Protection
Malware is software created for malicious purposes. While it is commonly associated with computers, malware can also be used to attack and infect websites. Malware Scanners cPanel also supports ImunifyAV and Imunify360, a complete server security solution that includes an advanced firewall, intrusion and malware detection.
Security Protection
Using CSF (ConfigServer and Firewall) is essential in tightening up security on your server. It allows only specific, vital connections, locking down access to other services.
Hotlink Protection
A hotlink occurs when someone embeds content from your site in another site and uses your Bandwidth to serve the files. You can use the Hotlink Protection interface to prevent this issue.
IP Blocker
The IP Blocker interface allows you to block access to your site for one or more IP addresses or fully qualified domain names.
SSL Security Certificate
An SSL certificate is a type of digital certificate that provides authentication for a website and enables an encrypted connection. SSL certificates are what enable website's to move from HTTP to HTTPS.
Domain Name Privacy
Domain Privacy is the ability to mask the information you used to register your domain name. Without Domain Privacy, all of your contact details (address, phone number, name, and many others) are available to the public. This is a free Service and should not be charged by any company
Email Options
You will always look like a professional if you have your email linked to your website's domain name. In this case, when looking for the right web hosting company, chose one that provides email hosting as your Domain's primary email. We do not understand why some companies charge extra for this type of Service. Or even try to force you to use an off site email service like Google Workspace (Formerly G Suite) from Google which you will be charged $6.00 per month.
Money-Back Guarantee
Web hosting services are generally offered with a money-back guarantee. This is done with the sole purpose of making the customer secure that the Service from a Provider will have no monetary risk and the customer will be able to receive the invested money back in case he or she is not satisfied with the provided services. RSH Web Services offers a 45-day money-back guarantee.
Many hosting companies, including ours, will take care of the transfer of your website from a competitor completely for free. But it is always better to make a good decision from the start. Choosing a good hosting company is definitely not easy. We do not recommend making a hasty decision, as you have to pay attention to many factors. A wrong choice here will lead to many problems in the future.
We welcome your comments, questions, corrections and additional information relating to this article. Please be aware that off-topic comments will be deleted.
If you need specific help with your account, feel free to
contact us
anytime
Thank you
COMMENTS