Create Your Own Image Hosting Website
Your own image hosting service may not be right for everyone.
But may be just what you are looking for.
If you have your own website, you can host your own images
To Host or Not to Host
If you want to share your pictures with family, friends, and colleagues. You need to have a comprehensive gallery of high-quality images that anyone can access at anytime. For this, image hosting could be the best way to store, upload, and share those photos.
Image Hosting is actually a very simple idea
Image hosting services allow you to upload your images onto their web servers. Once uploaded, your images can be accessed online. Think of it as your personal hard drive but connected directly to the Internet.
With your own image hosting, You control where you place the images online; you can upload your images, store them in one place, and makes them accessible to your audience through whatever online platform you wish.
An image that you see appear online can either be hosted by the owner of that image, or can be outsourced to a third party like Google Photos, Flickr or any of the Thousands of other Image Hosting websites. That's a simplistic view of it, but it's enough to give you the general understanding of what image hosting is.
There are a number of hosting questions for you to consider when you are deciding what is going to work best for you. It is important to know that this is not a situation where there may not be a "right" or "wrong" answer. There is only what is right for you and what is not right for you.
What to Look For
A good Photo Hosting or storage service should offer at the least a few of these options:.
• Space: It should have plenty of storage to keep all of your photos in one place. And at a competitive cost
• Quality: Your photos should be preserved in all their original high-resolution content, not compressed beyond recognition
• Ease of use: You want to be able to upload photos, edit and share them easily
• Ease of access: Finding or searching for photos by date, tags or other means should be part of the package
• Share-ability: A good photo website enables sharing photos as easy as taking them, allowing you to post pictures to other sites like Facebook, Twitter ..
Questions To Ask
• How fast they can serve images
• Do they allow direct linking to the image, or force you to view the image wrapped in their HTML
• Do they allow you to embed (hotlink) the image in other pages
• Do they resize/recompress your images
• Do they put a frame around your image or content • Do they run ads making your images appear cheap
• Do they allow galleries of images, or focus on one-offs
• Do they offer support by third party software (e.g. Twitter clients and software cameras)
• Do they impose bandwidth limits on individual images (Imageshack stopped people seeing your image if it becomes too popular)
• Do they have premium accounts, and what those accounts offer in comparison to the free accounts
• Do they have controls to allow you to limit viewing to a set range of people, or whether they assume that everything is public
• Do they offer stats on your images.
Image Hosting - The Good, The Bad, The Ugly
The Good: Convenience
It can be more convenient for you to host your images with a third party Website who specializes in Image Hosting Services, there are a few different reasons why this can benefit you. The image storage now becomes "their problem". You have employed them to host your images for you, Now it is their responsibility to do just that, which means you do not need to worry about maintaining the image as a part of your Website. If you have a small business, or you're just going to host the image as a part of your personal or hobby website, you may well consider the investment required to establish and run the server is more than you're willing to accept. With image hosting services, you make the most of their Services, which is going to be run optimally and likely will be as modern as possible. All of which, you can get a more reliable image hosting service without any of the headaches.
Experience.
Image Hosting Services go to great lengths to make the process as simple and as easy as possible for you. All you need to do is provide them with the image you want them to host for you, and they will do the rest. It really is as simple as that. Everything requires the investment of time to learn how to do properly, and image hosting is no different. Image hosting specialists will already have the necessary knowledge to host the image safely and reliably. You will have the opportunity to make the most of that without any sort of need to make that time investment yourself. All of this frees you up your attention to better focus on other things.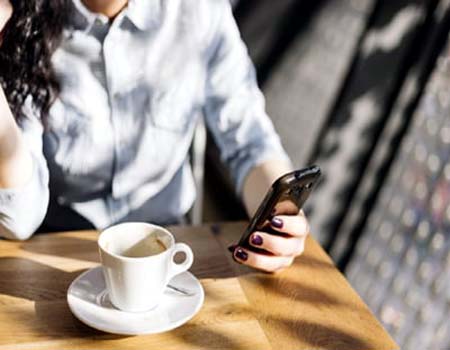 The Bad: Cost
Many cheaper image hosting websites for personal use offer their services free of charge, some of them do not even require you to create an account in order to host the image. This may seem tempting to small businesses looking to cut costs. But it is not advisable for businesses. Image hosting is an investment, When you pay for image hosting services with a professional Host you are getting access to many benefits that you simply do not when you choose to use a service that is free. In most all cases, you will get faster and more reliable servers with a paid image hosting service. If you run a website that is essential because you can not afford to have the server your image is hosted on crashing every five seconds because it is not fit for that purpose or because it has been overloaded. You also get a better degree of support, which means that if you encounter any issues, you always have someone to help you through the situation.
Complexity.
With image hosting, you are basically bringing another person into the chain, which always runs the risk of making things more complicated. This means that you have to send the image you want to be hosted to someone else, who then will host it for you, rather than just choosing the image and hosting it yourself. There is also the risk that a Website may need maintenance or may go down, in which case your image may become temporarily unusable. Most companies schedule maintenance for times when there will be the minimal possible intrusion, and maintenance is necessary, but accidents always happen. The website or server you run could also go down. The reality of it is that the image hosting specialists will have their servers back up and running normally within seconds. Long before you likely could yourself.
The Ugly
Unless you specifically purchased the copyrights to all your photos, you probably do not ever want to put them on websites like these that we highly do NOT recommend.
Any of these free hosting companies have the power (and right) to change any of their terms and conditions at any time. If tomorrow Yahoo or Flickr announced that they are shutting down, there is nothing you can do about it. And your images will be gone.
Facebook
Facebook is good for attracting business. But their "Terms Of Use" which have many loopholes and allow them to use the photos (and all data that you publish on the social networking giant) for whatever reason they may want. Facebook also backs up your photos to other hard drives for this purpose. If you're a beginner, you may want to keep the photos off of Facebook,ering it know as even deleting them still means that Facebook has it backed up and may still use it. Once again, proceed with caution. The last thing that a photo enthusiast will want is seeing a photo that they uploaded being sold as an ad or used somewhere.
Photobucket
Does anyone use Photobucket anymore? If you're considering it, know that Photobucket is the ultimate platform to allow a user to send their photos out everywhere. In this way, it can easily share your photos to your Facebook, Twitter, forums, etc. With this, there is very little to privacy control. All your photos are either private or public, with no in-between option. On top of this, there is very little storage space and Photobucket pro accounts aren't worth the price when you weigh it against its many competitors.
Shutterfly
Shutterfly sounds like they offer a lot of options to free users. Freebies include unlimited storage and 50 free 4×6 prints if you so choose. Behind that though is something hidden away in the Terms of Use under Submissions Section:
"You will retain ownership of such Submissions, and you hereby grant us and our designees a worldwide, non-exclusive, sublicenseable (through multiple tiers), assignable, royalty-free, fully paid-up, perpetual, irrevocable right to use, reproduce, distribute (through multiple tiers), create derivative works of, and publicly display and perform (publicly or otherwise) such Submissions, solely in connection with the Service (including without limitation for purposes of promoting the Service)."
Use Shutterfly at your own risk.
We welcome your comments, questions, corrections and additional information relating to this article. Please be aware that off-topic comments will be deleted.
If you need specific help with your account, feel free to
contact us
anytime
Thank you
COMMENTS
Ginette D
amazing article. Thank You for sharing this with us.
---
Patrick J
Nice blog, it is very helpful article.
---
Tweet Share Pin Email.