With maintaining and optimizing an E-commerce Website, you will need to manage different aspects including Search Engine Optimization "SEO" and Social Media Optimization "SMO" . SEO and Social Media Marketing will improve traffic on your website which in turn will help with sales and to grow your business. Is it worth doing both SEO and SMO you might ask
As a business, you should always focus on methodologies that offer you the best return on investment (ROI). Here is a introduction to SEO and some of its Benefits
SEO
Search Engine Optimization helps businesses rank their web pages. It is easy to carry out but requires patience as Google takes time to rank content on their website. This makes SEO not as cost effective as you need to invest month after month in order to get some results. Also, there is no guarantee that you will get good results
Search Engines can send allot of free traffic to websites with high rankings for your search terms. Traffic is targeted since the Searchers have searched for what your keywords are or what your website has to offer. With continued website marketing and development search engine traffic will increase. You have control over which keywords and search terms you are targeting. Once established, a strong authority website can quickly achieve high rankings for brand new pages you create
Investing in SEO can be good
The long term benefits of a good SEO Marketing campaign are too good to be ignored. SEO enables you to rank your website and get almost unlimited free traffic. SEO traffic is also targeted and provides a lot of targeting with your intended audience. Establishing your brand can help you further improve your SEO rankings as high ranked domains start linking to your brand and boosting your rankings
SMO
Social Media Optimization (SMO) is also popular among businesses. SMO is popular because it enables the website or business to bring steady traffic in. SEO, on the other hand, is focused on bringing more traffic but requires time to get going. But, that doesn't mean SMO lacks traffic. The volume of traffic depends on the popularity of the post or video. It can go viral and provide allot of traffic in a small amount of time
Types of social media involved include RSS feeds, social news and bookmarking sites, as well as social networking sites
Social Media Sites
Listing the top Social Media Websites. Some will be familiar, others will not be familiar. But consider joining all you can
Facebook
Facebook is the biggest social media site with more than two billion people using it every month. There are more than 65 million businesses using Facebook and more than six million advertisers actively promoting their business on Facebook
YouTube
The largest video sharing platform where users watch a billion hour of videos every day. Just by creating a YouTube channel for your brand, then you can upload videos for your subscribers to view, like, comment, and share
Tumblr
Tumblr is a microblogging and social networking site for sharing text, photos, links, videos, audios, and more
Twitter
Twitter is a social media site for news, entertainment, sports, politics, and more. What makes Twitter different from most other social media sites is that it has a strong emphasis on real-time information
Pinterest
Pinterest is the site where people go to discover new things and be inspired, quite unlike most social media sites where engagement is the primary focus. According to Pinterest, almost 80% of users say that content on Pinterest from brands are useful. Higher than any other site
Medium.com
Medium.com is an American center-left online publishing platform developed by Evan Williams and launched in August 2012. It is owned by A Medium Corporation. The platform is an example of social journalism
Mix.com
Mix is created and provided by the makers of StumbleUpon. Built upon the legacy of StumbleUpon, Mix enables you to curate and share the best of the internet. The platform learns what you love browsing and searching for across the web, to show you even more of what you are interested in
FlipBoard.com
FlipBoard.com is a news aggregator and social network aggregation company. It aggregates content from social media, news feeds, photo sharing sites and other websites
LinkedIn
More than just a resume and job search site. It has nicely changed into a professional social media site where industry experts share content, network with one another
Instagram
Instagram was launched as a unique social networking platform that was completely based on sharing photos and videos
BlogSpot
BlogSpot is Google's free blogging platform that allows you to create a blog from a template and/or custom code
VK
VK is the largest European social network with more than 100 million active users
Diigo
Diigo is a powerful research tool and a knowledge-sharing community. We are proud to introduce 'social media bookmarking', the newest integration into Diigo
Plurk
Plurk is a free blogging and social networking service that many people use to showcase the events making up their lives. It works much like Twitter
Pearltrees
With Pearltrees can organize everything. Save everything such as web pages, files, photos, videos, notes. Create your collections
Instapaper
Instapaper is another site for saving web pages to read later on your iPhone, iPad, Android, computer, or Kindle
Ever Note
Ever Note is a note taking website and app that helps you capture and prioritize ideas, projects and to-do lists
Twitback
Twitback lets you connect with friends, family and other people you know. Share photos and videos, send messages
Reddit
Reddit is a network of communities based on people's interests. Find communities you're interested in and become part of them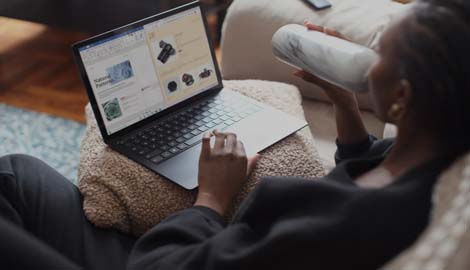 SMO can be easier than SEO
SMO's are great for traffic spikes. It can increase greatly when a posting goes viral. Networking is essential to SMO which in turn helps you create a more valuable network of followers. You can start getting high volumes of traffic from day one which can be very important for a new business who wants to gain traction as soon as possible. A robust SMO profile will give you the ability to use it whenever necessary. It may not be as methodical as SEO. But you can do great even with just an average website. SMO's traffic can be cascading in nature. Once you start getting recognition, you will see gradual improvements over time which can lead to improving visibility and presence in the SMO world
Traffic from Social Media (SMO's)
Anyone can do it. The incoming traffic can be very high. Success can be accomplished from the first day of a new website or blog. There's no need to wait to become a trusted domain. You can make allot of valuable contacts. A power profile will help you to increase traffic just about whenever you need it (with certain websites). The traffic can start to snowball. Many who are successful draw large audiences. Large audiences can lead to more success with social media and increased visibility. The structure of your website is not all that important like it is with SEO
SEO or SMO?
When you start an e-commerce website, you need visitors or traffic to kick start your business. If you take SEO, you might have to wait a few weeks or months before you start getting a good amount of traffic. Consider starting with Social Media Optimization (SMO). This gives you a head start to your traffic goals and also ensure that people know about your website. Many guides on Online Marketing will focus too heavily on how much SEO is important for Websites. This advice normally is not ideal for websites that are just starting out
Once you are established, and a lot of people know you on social media, you need to start focusing on Search Engine Optimization
SEO The long Term Focus
Even though SMO provides a lot of value regarding investment and result, it is not good to only use it. To get the best result, you need to move into SEO strategy also. As SEO takes time to get the best ranking, you can still start slowly with a limited budget. Start by identifying the keywords and the target audience. Then start building Links. You may still want to talk to a SEO expert. They can help guide you on the how to make the most of your limited budget
Do Both
To get the best result you need to do both. With careful planning and execution, these two work together and can provide the best possible result for the long term run. You can start with small SEO optimization. After that some link building and then Social Media building
Link Building
Links can be built using proper guest posting. However social media profile creation also helps you get some Backlinks that strengthen your e-commerce site SEO. Inbound links are one of the biggest factors for quality SEO traffic. Social traffic may also entice other bloggers or website to write about you which means more inbound links. Both are important and interlinked
We welcome your comments, questions, corrections and additional information relating to this article. Please be aware that off-topic comments will be deleted.
Or if you need specific help with your account, feel free to
contact us
anytime
Thank you
---
COMMENTS
Ryan U
I love rshweb.com. Great posts and they always work with me. It is so easy hosting with them. Keep it up Guys!!
---
Tweet Share Pin Tumble Email