Social Media Marketing (SMM)
It is all about meeting your target audience and customers. No matter where they are. And as they socially interact with each other and your brand. Social media marketing as a whole can be incredibly beneficial to your business growth.
According to Influencer Marketing Hub Benchmark Report 2022. There were over 4.40 billion active social media users in 2021. More than half of the world's population. Social users grew by 13.1% in the year of 2021. Social media will play a critical role in any business digital marketing strategy.
Social Media Marketing
In just one decade, social media has gone from an intriguing novelty to an absolute business necessity. Below are seven reasons why social media is important for any small business.
• Helps to increase brand awareness
• Can create real human connections
• Helps to bring in steady traffic
• Can be used for additional business strategy
• One of the best ways to connect with people who already love your business
• An alternative but important way of reaching those who have not yet heard of your business
• Can be used for customer service and customer support
Different types of Social Media
Learning about the popular types of social media can help you create more specific, meaningfully targeted marketing campaigns.
Different social media sites can include RSS feeds, Social News and Bookmarking Sites
As well as Social Networking Sites, Video Sharing Sites and Blogging Sites.
Social Media Platforms
The key to successful social media marketing will be choosing the best social media platform for your business. This is based on a number of factors, including the type of business you have, what audience you are trying to reach, and your specific goals. We have listed some Top Social Media Sites below:.
Facebook
2.6 billion monthly active users worldwide. Used for: Brand awareness; advertising. Connect with friends and family and meet new people on your social media network. Set status updates and use Facebook emoji to help relay what's going on in your world. Share photos, videos, and your favorite memories.
Twitter
330 million monthly active users worldwide. Used for: Public relations; customer service. Twitter is a microblogging and social networking service. Users post and interact with messages known as "tweets".
Instagram
1 billion monthly active Instagram users worldwide. Used for: Natural-looking media, behind-the-scenes, and user-generated content; advertising.
LinkedIn
660 million users worldwide. Used for:: B2B relationships, business development, and employment marketing.
Snapchat
103 million users worldwide. Used for: Brand awareness; advertising. Snapchat lets you easily talk with friends, view Stories from around the world, and explore news in Discover. Life's more fun when you live in the moment
Reddit
430 million Monthly Users worldwide. Used for: Brand awareness; advertising. Reddit is a network of communities where people can dive into their interests, hobbies and passions. There's a community for whatever you're interested in on Reddit.
WhatsApp
2 billion users worldwide. Used for: Brand awareness; advertising. Connect with your customers easily by using tools to automate, sort and quickly respond to messages. WhatsApp can also help medium and large businesses provide customer support and deliver
Mix
Mix is a new personalized discovery platform. Expand your mind The coolest stuff images videos articles gifs memes designs fashion on the Internet, curated by people like you.
Diigo
Diigo is a powerful research tool and a knowledge-sharing community Diigo - Better reading and research with annotation, highlighter, sticky notes, archiving, bookmarking & more
List.ly
Listly is the simplest way to create, curate and publish. Share your interests. Involve your audience. Collaborate with friends. Listly community of bloggers and publishers. Make cool lists and fun listicles on Listly, share them on Facebook and Twitter, and embed them on your blog or website.
FlipBoard
A newsreader and social app that lets you follow people, topics, and publications. Flipboard is made for and by enthusiasts, with content curated on thousands of topics from world renown publishers, local outlets and the community.
Pinterest
335 million monthly active users. A virtual scrapbooking social media site. With a bevy of helpful features, from collaborative boards to built-in messaging, Pinterest is an exceptionally visual way to explore what matters to you.
Medium
A content publishing site with some social network elements to it. Medium is an open platform where readers find dynamic thinking, and where expert and undiscovered voices can share their writing on any topic.
InstaPaper
A social bookmarking service that allows web content to be saved, so it can be "read later" on a different device. Instapaper is the simplest way to save and store articles for reading: offline, on-the-go, anytime, anywhere, perfectly formatted. Instapaper for macOS provides an optimized text view that makes reading Internet content a clean and uncluttered experience.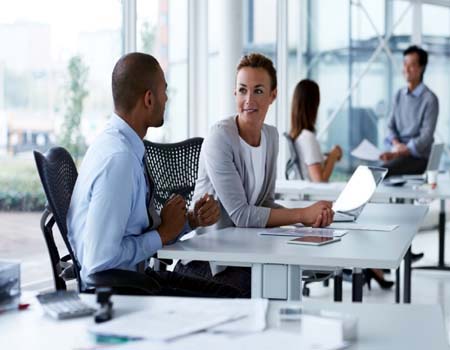 Social Media and Planning for Business
Social media marketing can be easy to use. You can get started for free just by signing up for an account and start posting. By giving your business the Social Media touch. You can connect with your customers on a much higher level. This can actually make your digital marketing easier.
Consumers are more likely to recommend a brand to others if they have a positive experience with it on social media

Here are a few stats that may interest you:.
Facebook
Drives roughly three-quarters (74 percent) of global social media website referrals.
Business Insider
84% of people say that user generated content from strangers has at least some influence on what they buy.
Gartner
53% of consumers recommend companies or products in "Tweets". And 48% following through to purchase those products or services.
Sprout Social
78% of consumers state that Businesses Social Media posts impact their purchases.
Forbes
Customers are 6 times more likely to purchase a product if the page includes pictures from social media.
AdWeek
81% of consumer's purchasing decisions are directly influenced by their friend's social media posts.
Social Media Today
71% of consumers are more likely to make a purchase based on social media referrals.
Hubspot
31% of consumers are using social media channels to browse for new items to purchase.
Marketing Week
Millennials are 1.6 times more likely to use digital channels to learn about new products.
Advantages of Using Social Media
Social media for small businesses makes complex business processes accessible, gives you direct access to market research, and opens up world markets for you. Let's look at the advantages of social media.
Extending Business Hours
Brick and mortar businesses and their owners have limited hours, but with your social media profiles it never sleeps.
Broad Reach
Social media can reach millions of people all around the world.
Build a community
Social media brings people together via direct relationships. Your social media presence creates a community of users around your brand or your products.
Target Specific Groups
Many forms of social media allow businesses to target specific groups, often in particular locations.
Word of Mouth
Word of mouth is always more powerful than advertising and much easier to activate via social media.
Free or very Low Cost
Many forms of social media are free for businesses, and paid options are usually low in cost.
Content Marketing
With content marketing, focus on creating remarkable content which resonates with your target audience. It builds awareness and engages users.
Personal
Social media allows you to communicate on a personal basis with individuals, customers and groups.
Fast
You can quickly distribute information to many people world-wide.
Easy
You do not need a high level of skills or computer equipment to participate in social media.
Research
Start by asking yourself are your competitors using social media? Learning from what they have done can also help your business. In order to make sure you are using social media for your business effectively. You will need to conduct some research of your own concerning your business issues, as this will help you to understand how your specific audience spends their time online, especially on how they comment on your platform.
You can still use different social channels to reach different audiences or to meet different business goals and objectives. We have found that more brands use Facebook for customer acquisition, but Instagram for social commerce.
One of the most important and unique benefits of social media marketing is that it allows you to talk directly to customers and your followers. You can build long term relationships rather than just asking for a sale.
Creating quality content on a couple of different sites rather than having a presence on every single network. This can ensure that your social media posts offer value. If all you are trying to do is pitch an ad, there is very little motivation for people to follow your posts or follow you. Remember, social marketing is not just about getting followers, but it is all about building good relationships with your customers.
Social media is an essential tool that need to be fully utilized for businesses to succeed in today's market.
We welcome your comments, questions, corrections and additional information relating to this article. Please be aware that off-topic comments will be deleted.
If you need specific help with your account, feel free to
contact us
anytime
Thank you
Tweet Share Pin Email.