Business Email Software
Are you looking for the best email programs or apps for your business?
Email management can be a complicated and difficult subject because of how many people have a love-hate relationship with their inbox.
Choosing the right application can be a daunting task.
We evaluated the best systems on the market and compared them based on features, security, ease of use and more to help you make the best decision.
The number of people using email will grow to 4.3 billion by the end of the year. That is over half of the world's population. Email helps you reach people anywhere they are at any time of the day. One-to-one business email communication has proven to be very useful since its invention. It delivers optimal results and gives a higher delivery rate.
The ability to safeguard crucial business data should be a priority for all businesses. And managing emails is more important today than ever before. Email remains the primary method of communication between businesses.
There are a number of different ways in which emails can be used and stored.
Email Software
This is an application that is designed to send, receive, and manage emails. Businesses can manage multiple email accounts within a unified inbox. They allow for more control over user data. Only you control your emails. Third parties have no access to them unless you purposefully (or accidentally) allow it. The email clients are easy to use and Businesses can manage both emails and your contacts. Multiple email accounts can be managed in a single inbox. You have full control over emails, protecting sensitive business data and files. Accessed from anywhere from any device. Most all email software has integrations with third-party apps and email collaboration tools such as calendars, address books, to-do lists, Project Management and Customer Relationship Management (CRM), etc. Automated responses, scheduling, snoozing, templates, in-line replies, attachment search, contact management and more.
Web Based Email Client
An email system in which a user can access their emails via a browser on any computer or device that is connected to the Internet. You do not need to download any software or even have a Server to collect email from, as everything is store online by the Web App Provider. The most popular examples of these are Gmail, Microsoft's Outlook, Yahoo Mail.
But this means the Provider has control over your data, and some companies openly acknowledge that they will scan private emails, claiming it is for marketing purposes. For this reason, we suggest you stay away from those companies that do offer free email. When a business use an email such as Gmail, it just looks unprofessional. They should use a program or client they can associate with their Domain Name.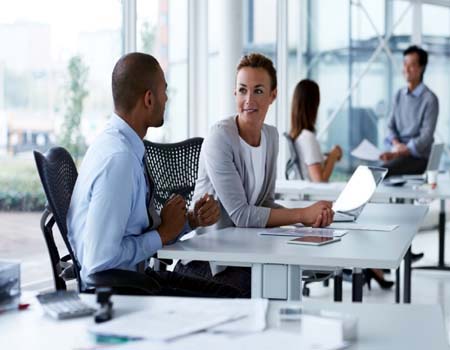 Email Software
Free cross-platform email client, news client, RSS, and chat client developed by the Mozilla Foundation. Manage multiple email, newsgroup, and news feed accounts. Features such as quick search, advanced message filtering, message grouping, and labels help manage and find messages. Supports a variety of themes for changing the overall look and feel. Security features such as TLS/SSL connections to IMAP and SMTP. Native support for S/MIME secure email (digital signing and message encryption using certificates).
MailTrim is a full-featured but simple to use email client with a seamless UI that allows users to send/receive/manage emails. Mark emails, then you can respond and view them later. Filter marked emails and manage the folders seamlessly. PGP encryption allows clients to secure their confidential emails. Create rules based on requirements. Basic features such as contacts management, calendar, task, etc. The emails from Gmail, Outlook, Yahoo can be synchronized.
EM Client is another full-featured email client. It's similar to Hiri, since it also includes the calendar and tasks features. But it also provides a chat feature. Migrate messages from Gmail and other email providers. Extra features such as delayed send, automatic translation, and encryption. Contact management allows the users to view the contacts by category. Merge and reduplicate contacts. Additional features such as delayed send, automatic translation, Language translator, and encryption. It supports only 2 mail accounts under the free subscription. To access unlimited email accounts, users need to subscribe to Premium.
Hiri was designed mainly to serve business users who need to manage multiple accounts. Built to work with the Microsoft email ecosystem, which includes mail, contacts, calendar, and tasks. Easy to compose messages since it doesn't include any fancy formatting features in the Compose window. The to-do list and calendar features will help you manage your email campaigns. The disadvantage is that it only supports Microsoft-based email.
Dealing with Emails would be much easier if you didn't have to deal with spam. Spam Titan makes that possible. This is not a classic email management tool, but it can definitely take place in your daily emailing practices. It will block over 90% of spam and various threats, such as phishing attempts, malware, illicit content, and more.
This is another personal information management tool from Microsoft. Primarily an email client, Outlook includes such functions as calendaring, task managing, contact managing, note-taking, journal logging, and web browsing. Combined Hotmail and Windows Live into one email service. Has added support for contacts including Facebook, Twitter, LinkedIn... and your calendar.
Front helps you manage all your emails, teammates, and app in a convenient collaborative environment. When your team is involved in a marketing campaign, you can manage the assignments and make the email communication within the team much more efficient.
Free email client for your MS Windows PC. Includes a browser, email client, HTML editor, feed reader and IRC client. View emails in a tabbed interface. Works with various email accounts and also controls junk mails. It lets you access many email accounts simultaneously.
A free and handy email software for your computer. Manage and receive emails with support for various mail protocols such as IMAP and POP. Foxmail lets you send and compose emails with the help of toolbox - advanced email editor.
Another good free email client software for your MS Windows PC. Supports LDAP, NNTP, SMTP AUTH, SMTP, IMAP, APOP, POP3, and IMAP4rev1 mail protocols. Gives you the option to print your emails. Its main features are inbuilt address book, email filtering etc. Also supports various plug-ins and extra functionality, like an RSS aggregator, calendar, or laptop LED handling, are provided by extra plugins.
Free. Manage multiple Email Accounts. Sync all your emails and contacts. Customize your layout from many color themes. Built in apps like Facebook, Twitter, Whatsapp, Dropbox, Google Calendar, Asana, Todoist and many more.
A secure desktop email client for Windows. Manage multiple IMAP4, POP3, RSS and MAP accounts. Key Features. PGP, GnuPG and S/MIME Support. Powerful Filtering System. Internal HTML Viewer. Configurable Image Retrieval. Address Book. Safe Handling of Attached Files. Handy Templates. Selective Message Download. RSS Feed Subscriptions.
A free email aggregator and email client for your PC. Receive emails from multiple email service providers. It supports POP3 and IMAP mail protocols. It supports email service providers such as Hotmail, iCloud, and Gmail. INKY claims to be the most effective solution against the war against phishing.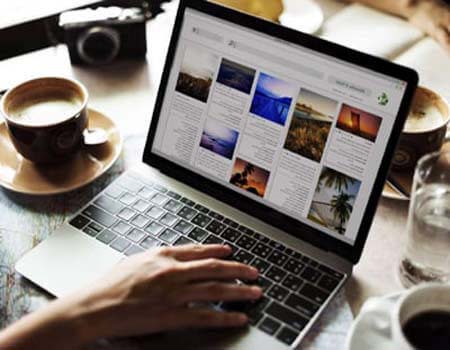 Online Webmail Clients
Google's native email software is one of the most popular Web-based email clients. The feature-rich email account is completely free and comes bundled with 10 GB of cloud storage for your messages, attachments, and any other files you might want to access online.
Great for personal use, but Gmail has always raised some questionable privacy concerns
And it admittedly scans your email for ad targeting purposes. So this client should not be used as a business email client. You should be using a client you can associate your Domain Name. See our Gmail vs Your Domain Address. There is a mobile version available for both Apple and Android devices.
Yahoo Mail remains the number one email client in the United States. With a new redesign with all the standard email features you come to expect are included. Spam filter, cloud storage, calendar, photo app. A significant speed boost during the latest overhaul. Mobile versions available for both Apple and Android devices.
Clean design and the ability to choose from domain options, free alias creation feature. With integrated calendar, spam filters and organizational tools. Compile multiple inboxes from other Web-based email clients, Mobile version available for both Apple and Android devices.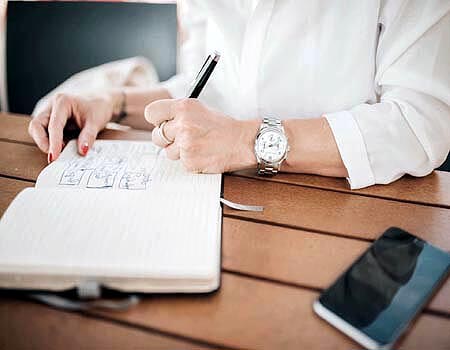 cPanel based Webmail Clients
cPanel and Softaculous combined are the best control panel in the web hosting industry. Easy interface, multiple languages, wide range of software available
cPanel comes with Roundcube
A free webmail for all. Roundcube Webmail is a browser-based multilingual IMAP client with an application like user interface. It provides full functionality you expect from an Email client, including MIME support, address book, folder manipulation, message searching and spell checking.
With Softaculous you may install Dada Mail
A great contemporary mailing list manager, enabling you to easily run a verified mailing list from your website. Helps you with managing an email mailing list. Support for safe, closed loop opt in subscriptions, sending out mass mailings.
COMMENTS