Regardless of your niche, it is important to have a strong business website. This is essential for the success of your business as it can serve as a storefront and also help you tap into online business opportunities.
For the best performance, you need to build your website with the business in mind. Follow website design best practices for the structure, including making the website navigable, organized, and mobile responsive. After launching the website, you must keep it up to date with valuable content. Here are tips to get started if you want to establish a business website.
Purchase a Good Domain Name
The domain name works as the website address. This is the entry point to your website. You should make it easy to remember and memorable. A perfect domain name will make a good impression for usability purposes, and it should also be ideal for search engine optimization (SEO). Avoid using slang or esoteric words. Keep it short will make it easier to remember and type correctly. A proper domain extension is also necessary to establish your website authority. Use a .com extension when you can instead of .net, .co, etc. You should also avoid numbers and hyphens on the domain name. These can make it hard to remember the address, and they are less elegant than word-only domains.
Purchase Secure Web Hosting
A good website host is a company that offers the services necessary to make your website visible on the Internet. Once you find the right host, you can connect your domain that hosting provider
Hosting Options
There are basically 4 different options for hosting your Website:
Shared Hosting. Just as the name implies this involves one server simultaneously hosting multiple websites. In some cases, a single server may be hosting hundreds of different websites. This is the most cost effective, but if your website is going to have larges amount of traffic or multiple intensive scripts you would want to opt for a larger plan
Virtual Private Server. This type of hosting runs its own copy of an operating system on separate partitions. You normally have superuser-level access to install almost any software that runs on that OS. It is functionally equivalent to a Dedicated Server. But being software defined it can be setup and configured more easily. They cost less than a dedicated server. However, as virtual servers share the underlying physical hardware with other VPSes, performance may be lower, depending on the workload of any other executing virtual machines
Dedicated Servers. These are more expensive but your website will perform better. This is a piece of hardware similar to a Hard Drive that you would have exclusive use of to host websites, email, data and applications. Dedicated Servers are a better option for large businesses that need scalability to handle large spikes in traffic. Better security policies can be implemented. Or to host multiple websites for their business. Generally speaking, the larger the business, the more bandwidth they will use and more data they will need to store.
Cloud Hosting. utilizes the above environments but the theory behind cloud hosting is to use multiple Servers to store the data and to share the bandwidth usages. If one Server should happen to fail the other would keep the websites online. More of a advertising ploy than solving any real issues.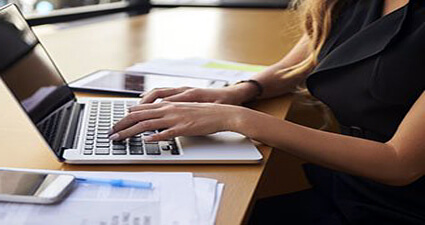 Use a Call to Action
To entice readers to take action, its important to include a call to action on different pages. For example placing a link to your social media platforms at the end of a blog with the text "Follow us on Facebook", is likely to help gain more social media followers. Another option might be an eye-catching banner, which you can place at the top of the page. This increases brand awareness of the business. Alternatively, you can use an online banner maker to create a customized banner for your site and social media pages. After creating a banner that matches your brand, personalize it with color, text, font, and use a matching animation or video. Its not hard to find a banner template such as the ones at Adobe Website with many options to choose from.
Keep the Design Simple
Your website design is a part of customer relationship management (CRM). It should provide the resources your customers need to understand your products and find answers. At the core of your website, you should have software to track user activities to understand your target audience better.
Use short paragraphs and where necessary bullet points to make information easy to read. Its important to ensure mobile responsiveness, which is a key factor in the way Google ranks websites. When your website ranks well it will appear on top of a search engine results page.
Implement a Content Management System
A content management system (CMS) helps you create and manage digital content. Instead of having to code by hand you can use a website builder or more commonly referred to as a content management system. One of the most poplar is WordPress. This is a part of enterprise resource planning as it will help you take control of content on your website. You do not need a professional to update pages as you can do it using a CMS. Find a CMS designed for your unique needs. It should be user-friendly, within your budget, and offer extensibility. Some of the popular options you can integrate into your website include WordPress, Joomla, and Drupal. RSH Web offers more than 40 with our hosting plans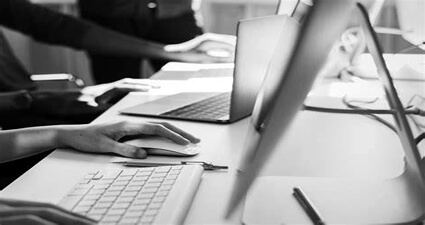 Optimize Your Website for SEO
Search Engine Optimization (SEO) makes it easier for customers to find your website when they perform a search on Google, Bing, DuckDuckGo or any of the hundreds of search engines available today. The stronger your SEO, the higher your Website's content will rank in search results. It can help you to show up on the first page of Google which can result in large amounts of free traffic to your website.
Keyword research and implementation. The first thing you need to do to create a website is to do keyword research. Keyword research is the method of identifying the best keywords to target to help you generate organic traffic to your website
Fast loading Websites.Load speed can make or break a website. Loading time is not just a matter of preference. It has a huge impact on a site's success too. The longer a webpage takes to load, the more the bounce rate will increase.
Have an SSL Certificate. Regardless of the website you run, an SSL certificate is highly important. SSL Improves customer trust, popularity, maintain reputation, protecting data, deter hackers and in the end will help with revenue.
Optimizing your website for mobile use. With the growing numbers of people using mobile devices today to access the web, only a mobile-friendly website can promise to offer that experience. This has led Google to switch to mobile-first indexing, prioritizing mobile-optimized websites when ranking pages.
High-quality backlinks. A few good high quality backlinks can mean the difference between being found in search engine results. They can be that important. Quality backlinks are a key trust and authority factor used by search engines to value your website.
Have positive reviews. Using reviews for SEO will help to boost overall authority, reputation and traffic quality. As such, reviews can have a positive effect where SEO and rankings are concerned. But be wary of fake hosting reviews. Most review websites are fake
Conclusion
As you can see creating a good business website is fairly straight forward if you know the steps to take. These guidelines give you the basic structure you can follow to get started with the project. Make your website a marketing tool. A good design will improve efficiency and help you connect with customers better.
We welcome your comments, questions, corrections and additional information relating to this article. Please be aware that off-topic comments will be deleted.
Or if you need specific help with your account, feel free to
contact us
anytime
Thank you
Tweet Share Pin Tumble Email