When choosing a domain name for your blog, website or business it is must for you to do it thoughtfully and carefully
Your domain name is often the first point of contact people have with your brand, and therefore creates in a person's mind their first impression of your business. It is vital that you make the domain name for your business something that is not too complicated, that represents your brand well, and that will help your audience to remember you. When you are going to buy a domain for your brand or business do it very carefully because after all if you need to change your website URL that it is very expensive and also, on the other hand, you may lose Search engines rankings
Do Your Research
2019 closed with 359.8 million domain name registrations. While you are brainstorming ideas for your new business's domain name, research the ideas you come up with. Make sure there are not any domain names already out there that are similar to them and that would have people often confusing your domain name with another. Also, do a little digging on whether the domain name options you are coming up with (or anything particularly close to them) is trademarked. Doing so can help you avoid unnecessary legal issues in the future
Make it Memorable
Your domain name NEEDS to be something people will remember!
The easier it is for people to remember, the greater your chances are of having traffic driven to your site
Both in first-time users of your website and in people coming back to it time and time again
Also, ideally you should have ".com" as your domain name's extension. With 75 percent of registered names having ".com" as their domain name extension
It is by far the most common and therefore the most recognizable and easiest for people to recall
Utilize Keywords
Always keep SEO in mind when selecting and registering a domain name
The right keywords within your domain name can help boost your rankings with online search engines and lead to more users coming across your site in their Google searches
Do not try to place keywords in your domain name in a way that does not make sense just for the sake of having them, but if they are an organic fit, they can prove to be helpful
Know also that placing keywords at the beginning of your domain name is optimal for your ranking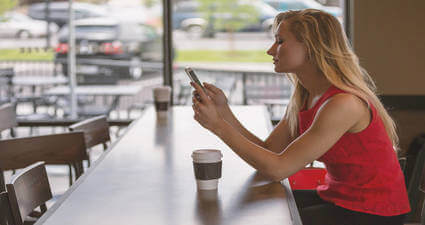 Make it Relevant
Your domain name is the foundation of your brand
It is how people will find you online, remember you, and share your Businesses with others
Therefore, it must be brand-able and relevant to your business
Avoid choosing too generic of a domain name
It should stand for something, whether that is simply your business name itself, what it is that you offer, or some sort of combination of the two
Make a statement with the domain name for your new business
Avoid Hyphens and Numbers
Numbers and characters in a domain name can get confusing
If you are verbally sharing your domain name with someone else and it has "3" in it, the other person might not know whether that is "3" or "three" and make their own assumption
With hyphens, people often forget to add them altogether when typing your domain name into their browser or put them in the wrong place
Avoid these mishaps altogether by keeping your business's domain name words-only
Keep it Concise
According to research from Gaebler.com , the top five websites have about six letters each in their domain names
Then, as you move down the list of the top 1 million domain names, you can find that there is an inverse correlation between the length of a domain name and the traffic it receives
Keep your domain name short and sweet to help build the popularity of your business's website
Make it Easy to Type, Read, and Say
Overall, your domain name needs to be easy to understand in all methods of communication, written and verbal
Do not leave your consumer wondering how to spell or how to pronounce your domain name — that makes it much less likely for them to pay your website a visit or share your website with their friends!
Use words for your domain name that are common enough that they are recognized when seen or heard
What To Do If Domain Is Taken
If you are starting a new online business or bringing your off line established business onto the web and find your companyname.com is already registered you will need an alternative option
Sometimes companies change their names through this can lose them any brand recognition they may have built, especially for an established brick and mortar business
People have been known to use a different name for their online presence, but that just creates confusion
The following options may offer possible solutions
Use a geographic modifier
Add LLC or Inc to the domain
Negotiate buying the taken domain
Try alternative TLDs ( Top Level Domains)
RSH Web's availability of different Domain Name Extensions here
Also see:
Domains for Restaurants
Domains for All Things Sports
Domains for Financial
We welcome your comments, questions, corrections and additional information relating to this article. Please be aware that off-topic comments will be deleted.
Or if you need specific help with your account, feel free to
contact us
anytime
Thank you
COMMENTS
---
Lilia K
Thank you for the post. I run a small photo business and knowing what domain can be a bit challenging
---
John L
Thank You for sharing your great insight here, custom Domain names and Email plays a very important role for your brand
---
Dave Z
Thank you, my visitors love my custom domain!!
---
Tweet Share Pin Tumble Email