Get the .ORG Advantage
When you purchase a .ORG Domain, your company or organization is automatically linked to a well established brand of trust and integrity. One of the original Top Level Domains (TLDs), .ORG became the registry of choice for organizations dedicated to serving the public interest, and today .ORG is considered one of the most trusted domains on the Internet
More Unique
There are millions of .Com Domain Names, but far less .Org Domains. This is probably because of the .Com rush in the late 1990's and the early 2000's. This can mean that with a .Org domain you get a more unique look towards your website
More Choices for Choosing Domain Names
Good Com Domains are getting scarce - fast. .Org still has a lot of decent Domain Names left. If you do not get a good Domain Name that you want with a .Com Extension, Then go for a .Org instead of settling for a much less satisfactory .Com Domain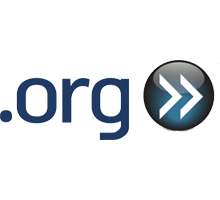 Register your .org domain here
Respect and Trust
.Org domain claims respect and trust from the user as the general public feel safe to operate on a website with an extension of .Org. This extension also gives people the message that you are not all about making money, but also on good and reliable information, good user experience, good quality content ...
What People Expect
People expect to find you with the .ORG Domain if your organization is a non-commercial entity, non-profits, foundations, philanthropic and cultural institutions, religious, civic, arts, social and fraternal organizations, health and legal services, clubs and community volunteer groups. Where people turn to find credible information, get involved, fund causes and support advocacy. Provides an unrivaled channel to share ideas, to enhance lives, to advance your mission
Commercial businesses also benefit
Registering with .ORG lends credibility to the activities of a charitable arm, and it also protects your brand and trademark as represented in your other domain name TLD registrations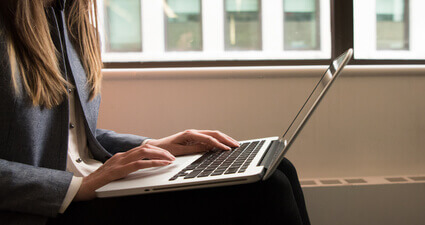 Extraordinary .ORGs
Large, small, local, global, .ORG Domains influence our world every day, effecting positive change on our planet. The .ORG registry highlights extraordinary organizations every month, and is a proud sponsor of The Webby Awards, the leading international aware honoring excellence on the Internet
Many Popular Blogs Use the .Org Domain
As you guys may have come across, many top Bloggers use .Org for their domain name

Here are some examples:

seomoz.org
labnol.org
webaward.org
commonsensemedia.org
These are just some of the famous .Org websites, I have not even included sites like Wikipedia. So do not think that .Org sites are for Charity Institutions or Non-profit organizations only, they can be used by anyone and for any purpose
The Many Uses of .ORG
.ORG is a non-restricted, versatile Domain Name Extension with global reach
.ORG users include:
Arts & Culture
Associations
Clubs and Teams
Corporate Philanthropy
Fraternal Organizations
International Organizations
Media
Medical Communities
Nonprofit organizations
Online Groups
Political Parties
Sports
Technology
Volunteer Organizations
And More!
With .ORG you can
Advocate
Associate
Captivate
Collaborate
Communicate
Create
Donate
Educate
Fascinate
Incorporate
Motivate
Participate
Elaborate
Stimulate
And More!
Domain Name Search
Find out instantly if your Domain Name is available. Then register it before someone else grabs it
We welcome your comments, questions, corrections and additional information relating to this article. Please be aware that off-topic comments will be deleted.
Or if you need specific help with your account, feel free to
contact us
anytime
Thank you
Tweet Share Pin Tumble Email