While all of RSH Website Hosting plans come with a free "For Life" Domain Registration, Not just the first year like other hosting companies. You can and are welcomed to use your Existing Domain on any of our Hosting Accounts (This also applies to domain and website transfers)
RSH Web Transfer Services
If you already own a domain name you can easily use our hosting services. Transferring just your Hosting services is simply that you are transferring your website files, images, email.. from your previous Host to RSH Web Services
When using a Domain Name you already own their are 2 steps to choose from
Website Transfer Only. Changing Name Servers (DNS)
This is transferring your website pages, files, images and or email accounts. Then changing your Name Servers so your Domain "Points" to you new Hosting Provider. Your domain registration remains with the current Registrar
Changing your Domain Registrar
You may also transfer your Domain Name to the new Domain Registrar Provider. If you do wish to transfer your Domain Name Registration to RSH Web Services for management and renewals, you will need to let us know. You will then qualify for a additional year domain renewal at no charge to you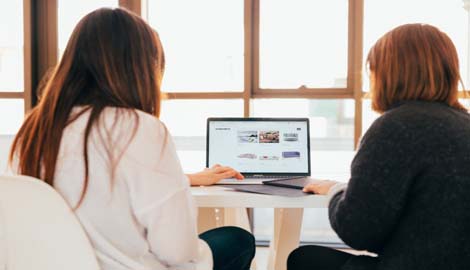 What is Included with my Transfer?
Your hosting account will have all the web hosting features of our regular web hosting account. The only difference is you will not be able to "Manage" your Domain through RSH Web Services unless you requested a Domain Registrar transfer as well
Once I sign up what is next?
Once you have signed up for our hosting account we will send you an email containing all the necessary steps to log in to your website account. This may be by FTP, cPanel or if a CMS like WordPress was requested log in info for your WordPress Dashboard. If you requested a Domain Registrar transfer all the necessary DNS and Domain Technical changes you need will be sent. RSH Web will help with every part of this step
How do I change the Name Server info? (DNS)
Your Name Servers is simply a data file that contains the details of all the resources for your Domain Name. This includes the web server, mail server, ftp server, etc. Making DNS changes involves changing the Name Servers to RSH Web Services DNS. Once the DNS changes are made all requests for your domain name will be redirected to your Hosting account. It is important that your new hosting account is set up first, website pages, files, images uploaded and email accounts also set up before your DNS is changes. In this way you should experience NO down time at all
To change Name Servers Login to your current Domain Management panel at your domain registrar
After you are logged in look for the option to change your "Name Server" information. Every Registrar has a different way of doing this. If you are unable to locate this feature you will need to contact your Domain Registrar for further assistance. Or we may be able to also help. Contact Us Anytime
Look for the fields that let you edit the "Primary Name Server" and "Secondary Name Server" settings. Change the existing DNS to RSH Web Name Servers. This may take 24-72 hours for the Name Server changes to fully propagate
Domain Technical Contact Changes
RSH Web Services does not require you to list them as the "Technical Contact". Some Hosting Providers do require this. They just like to see their Names associated with as many Domains as they can. It does nothing else but this. If any problems ever arise the "Admin Email" address is always used. And with our Free Private Registration Services everything remains private. Always make sure you keep the Admin email address current. Always!
Domain Name Search
Find out instantly if your Domain Name is available. Then register it before someone else grabs it
We welcome your comments, questions, corrections and additional information relating to this article. Please be aware that off-topic comments will be deleted.
Or if you need specific help with your account, feel free to
contact us
anytime
Thank you
COMMENTS
Lilia D
Nice blog
---
Howard G
I heard rumors that some of the big name companies like godday and bluehost have actually lost domain names. Have you heard this too?
We do not like to say anything bad about any company, but we have also heard these rumors - RSH Web Services
---
Lara H
Enjoyed reading these articles
---
Tweet Share Pin Tumble Email