How important is that right Domain Name
Never suffer from a shortage of Domain Names
Ideas for your food or restaurant related business or passion
Your domain name is the very important and that unique address of your Website. The name shows off your presence on the Internet. It can be your One Of A Kind business trademark
Choosing a descriptive Domain Name extension (Top Level Domain) will make your website topic known even before they even visit it
Domain Name Search
Find out instantly if your Domain Name is available. Then register it before someone else grabs it
Domain Extensions
Listed are 23 domain extensions that fall under the restaurant, bar, food and drink categories
.BAR
Whether it's a Sports Bar, Wine Bar, Sushi Bar, dive bar, Specialty bar, Cocktail Bar, Or even a Speakeasy. The ".bar" Domain is right for you
.BEER
For you Beer lovers ".beer" Brewers can showcase their beers online. This domain is a perfect place to build an online community for beer drinkers. Also a great option for specialty beer stores and brew supply stores
.CAFE
With a .cafe Domain you are in the right place to find good food and good drinks and even some Internet access. Did you know that "Cafe" means "Coffee" in French and .CAFE also supports French language domains. Are you a cafe owners or a cafe lover? This Domain is for you!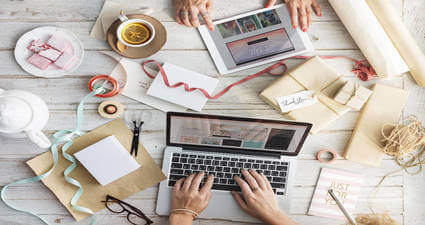 .CATERING
Show off your .catering website as a resource for services, products and relevant information about your business or restaurant. People will easily know the purpose of your Site the moment they see your Domain
.COFFEE
Whether you are a coffee maker or a coffee drinker, this Domain is the ultimate for coffee lovers. For coffee lovers and bloggers. Set yourself apart from the rest of the Internet with a .coffee Domain. All without the caffeine buzz. What is the the world's favorite coffee bean? Arabica Coffee of course
.COOKING
From professional chefs to food Bloggers, The most delicious Domain for food on the web! With .cooking share recipes, diet plans, food photography. Restaurants can create an unforgettable name unique to their industry. Get creative with a .cooking Domain Name
.DIET
With a ".diet" Domain you can target this audience specifically. For those seeking resources and information, from nutritionists, dietitians, medical professionals, and other health services providers focused on weight loss and healthy eating. With the overwhelming amount of diet content online it can be confusing, with ".diet" they will know exactly all about your website
.FARM
The world wide Farming community now have a place to share their information with fellow farmers and agriculturists. Show off your Website as a resource for new services, products, and relevant information regarding all things "Farming" or agricultural services
.FISH
Being a new Domain There are plenty of these Domains available for registration .Fish is the Domain for any "fishy" related website. Perfect for aquariums and pet stores, fishing supply stores, or just people who love fish and are looking for a unique Domain
.FISHING
Do you love to fish? This domain is for you! Great for anyone in the fishing industry or with a passion for fishing. Whether you fish or sell fishing supplies, This a great place to share your love of fishing online
.KITCHEN
From kitchen retailers, designer portfolios, or your very own cooking website, the .KITCHEN domain lets people know the purpose of your website the moment they see it
.KIWI
Show off your Kiwi pride. The .KIWI domain is the first globally recognized Domain created by Kiwis for Kiwis. The desire to be associated with New Zealand and its Kiwi brand value is increasing, 93% of New Zealanders considering themselves to be Kiwi
.MENU
Give the World Wide Internet a taste of "What's On The Menu" with your very own .MENU domain, Associated with the food industry or member of the restaurant business this one is for you
.ORGANIC
Involved in the organic industry? then you know that "organic" isn't a fad but a commitment, a culture, and a multi-billion dollar industry. You can differentiate you from buzzwords like "natural"," "healthy"," and "green". It is the perfect choice for organic farmers, distributors, restaurants, non-profits, and anyone else in the organic community
.PIZZA
Is your restaurant specializing in "Pizza"? Then this is the Domain for you! Pizza is eaten everywhere and in the U.S. alone 94% of people eat it regularly. Target that pizza eating and pizza loving audience
And for your history buffs "The History of Pizza" Discover how it originated. How we got our favorite toppings
.PUB
Brewpubs may be the first thing that comes to mind when you think of ".PUB", There is also publishers, public relations companies, restaurants, bars, pubs, websites in the public domain can also use this new domain name. So say "Cheers" to .PUB
.RECIPES
With a "Recipe for Success" you cant go wrong. "RECIPES" is the perfect place to share your tips, tricks, and cooking advice. Showcase your cooking creations with fellow chefs, baking enthusiasts, and food fanatics
.RESTAURANT
The perfect Domain to establish your restaurant online. Now feature information about your business such as menu, location, hours, and even reviews. Do you cater to restaurant reviews, food delivery services, or blogs about your favorite restaurant dishes? This domain is it!
.REVIEW
It seems that everyone has an opinion. People will turn to the Internet to express their opinion. A trustworthy online review is of great value today, yet it can often be very hard to come by. With a domain like .REVIEW, consumers can easily identify they are in the right place to find what they're looking for
.REVIEWS
Write, read, blog, share reviews with this domain name. It's the perfect Domain to create an online community to find and write reviews for anything. Restaurants, movies, music, games, and any other products and services you can think of. More than 70% of all internet users check out a product or service review online before making a purchase
.VIN
Vin is French for "wine." France is one of the largest wine producers in the world. Whether you're a wine-maker, run a vineyard, sell wine, are a sommelier, or just love French wine, a .VIN Domain is a great way to show it
.VODKA
Are you a vodka maker, vodka connoisseur, or just love vodka? .VODKA is the perfect domain to create a website with the latest vodka news, vodka reviews, or anything else vodka related
.WINE
The .WINE domain is perfect for anyone in this industry, Winemaker, run a vineyard, sell wine, or are a sommelier, it is also great for anyone who loves wine
Already have a Domain Name?
What about registering one of these domain extensions to create a shortcut directing your customers to your social media sites. Register the domain name for your small business website and or use RSH Web Domain Forwarding Services to send visitors to your Facebook page, YouTube channel, or anywhere you please
We welcome your comments, questions, corrections and additional information relating to this article. Please be aware that off-topic comments will be deleted.
Or if you need specific help with your account, feel free to
contact us
anytime
Thank you
COMMENTS
---
Kim W
Thank you for taking the time and writing this post
---
Kelly E
Great help for me
---
Shane R
This guide has been very useful. I already started implementing some of these features in my website and getting positive feedback. Thank You a lot
---
Tweet Share Pin Tumble Email