Transferring a Domain Name means that you want to take your Domain that is registered with a particular Registrar and move your Domain Name to another Registrar or a different Hosting Provider.
When moving your Domain Name, there are a few things you should do first. By doing a little prep work, you can save yourself a lot of trouble With little or no downtime.
Choosing the Right Host
Make sure that the new hosting provider supports all the features that you will need. We have seen it happen all too often that someone moves their Domain and Website only to discover that features promised are no longer available. Or specific functions no longer work. We always recommend that you make a list of your requirements and ask if they support these.
Prepare your Domain Name
It is always important to keep your Domain details up to date. Especially the "Admin" email address. When you transfer a domain, emails will be sent to the Admin email address that is listed in the WHOIS database. If the registered information is incorrect, or if you let that email address expire, you will not receive the email to confirm the transfer of your Domain Name.
You should also check is the status of your Domain Name. It will need to be unlocked and free to transfer. You may have to disable Domain Privacy on your domain, Your new host may need to verify that you are the legal owner of the domain and can not do this if domain privacy is active.
Research your Domain Transfer Procedure
Depending on the Domain Extension, the transfer process may differ. Some Domains will transfer almost immediately, while others can take up to ten days. Read up on the procedure for your specific Domain, You will want to know what to expect and when it is the best time to start the transfer.
Recreate your Email Addresses
Email accounts for your Domain Name will need to be recreated with your new Host. We always recommend doing this before you start the Domain transfer, this way you should not miss any emails. As soon as the transfer is completed, emails will continue without interruption at your new Host.
If Transferring your Website
You will also need to upload your files of your website to your new webspace. If your site is made with WordPress or a different CMS, you also need to import your database. RSH Web Services will always help with website transfers.
Cancel your Old Account
Only after your Domain and Website has transferred, email accounts are recreated, and you verified everything is working as expected. Now it is time to cancel your subscription with your previous provider. It is easy to forget this when you are busy setting up your new website. Even though your domain is no longer hosted with your old host, your old subscription will not expire automatically. Most web hosting providers need you to confirm your cancellation, or they may continue billing you.
Steps to Transfer Your Domain
Note: Domains are not eligible for transfer to another Registrar if they are within 60 days of registration or a previous transfer
Or if you change your Registrant Contact Information. Your domain may be locked from transfer for 60 days.
Basically all Domain Registrars have the same procedure
You will need access to the Admin email address listed for your domain name.
1) Remove Protected Registration or Private Registration from your domain if needed.
2) Unlock your Domain Name if needed.
3) Request an Authorization Code or an EPP code (transfer key).
4) Initiate the transfer through your new registrar. Each registrar has their own process, so you will want to confirm their requirements for this step.
Transferring Domains
14 Steps (with Pictures) from WikiHow.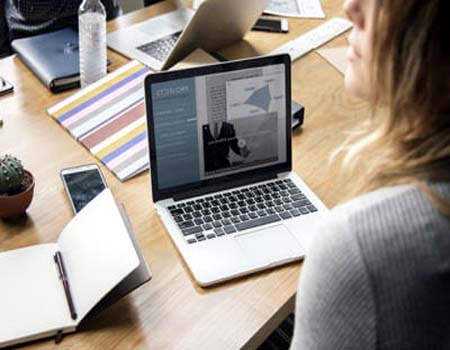 Transferring from specific Hosts
Domain Transfer - GoDaddy
Domain Transfer - Wix
Domain Transfer - Network Solutions
Domain Transfer - Namecheap
Domain Transfer - Squarespace
Domain Transfer - MonoVM
Domain Transfer - Hover
Domain Transfer - DreamHost
Domain Transfer - Name.com
Domain Transfer - 1&1 IONOS
Domain Transfer - SiteGround
Domain Transfer - Bluehost
Domain Transfer - A2 Hosting
Domain Transfer - Hostinger.com
Domain Transfer - HostPapa.
Domain Name Search
Use the Search below to see your Whois information for your Domain, it will also show if your domain is locked.
Or to find out if a domain name is available. Then register it before someone else grabs it.
We welcome your comments, questions, corrections and additional information relating to this article. Please be aware that off-topic comments will be deleted.
If you need specific help with your account, feel free to
contact us
anytime
Thank you
COMMENTS
---
Stacey L
This is really a helpful blog for getting information, really amazing writing skills.
---
Betsy C
Thank you for writing here for us.
---
Tweet Share Pin Email.