The World Wide Web is inundate by literally thousands of "Best Review" websites. These sites can have a massive impact on the perception about a product or service. But most people do not know that the large majority of these review websites do not review anything. They are nothing more than "Affiliate Websites"
Almost all "Best Web Hosting Reviews" found online are not review sites at all. Learn how to spot these fake review websites and how you can do your own comparison when shopping for a great web hosting company
Best Hosting Reviews
How can you tell if a hosting review site is just another affiliate website?
Even some are the biggest name Websites like CNET and Business.com are nothing more than Advertisement Websites
Affiliate Programs
Why does almost every website, blog, YouTube video with the "Best Hosting Websites" seem to recommend just a handful of Hosting Companies?
Those Companies pay the highest affiliate commissions
Most of the biggest hosting companies have affiliate or payout programs
(This is why they need you to sign up for at least a year, They have to pay out their commission)
Below is a short list of Affiliate companies:
BlueHost $65 per referral
Host Gator $50-$125 per referral (depends upon sign up volume per month)
Squidix $25 per referral
MDDHosting $15 per referral
Fresh Roasted Hosting $15 per referral
MonsterMegs $20 per referral
DreamHost (not an EIG company) - $30 for month to month and $97 for annual referrals
LiquidWeb (not an EIG company) - $60 per referral
GoDaddy (not an EIG company) - 30% commission
Most of the above sites are EIG* companies
The Endurance International Group (EIG) formerly BizLand owns over 70 web hosting companies
This includes BlueHost, HostGator, iPage, FatCow, Domain.com, IPower, A Small Orange, etc. There's nothing wrong with owning a bunch of brands, but not having honest reviews by honest Reviewers is just bad businesses. This company grows by acquiring new brands continuously to stay on top of the "Best of" and "Top 5" lists out there on the Internet. It's a public company, feel free to check it out for yourself
Full List of EIG Companies and Brands With Details
Wikipedia.org - Endurance International Group
When a big company like EIG seizes a bigger share of the hosting market by aggressive buying up these companies, History has shown it can ruin that particular industry. As a result it becomes harder to find a good hosting company
This is why just about all of the "Best Web Hosting Reviews" sites point you toward the same hosting companies
Their fees seem low and they appear to be easy to start up with
But keep in mind the options that you think you are getting are not really options at all
Renewal rates are sometimes double, even triple
And even though you sign up for a year of hosting - Their "Money Back Guarantee" is only for 30 days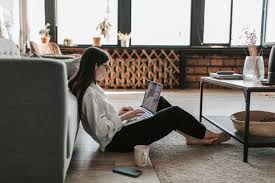 Show me how to tell whether the Reviews are real or just an Affiliate link
How to know if a review blog or site is an affiliate website?
Today virtually all big companies have some sort of affiliate program
They offer high paying commissions to their Affiliates
You can tell whether a review website is a affiliate site looking at the links they display for the products they are reviewing
Are the links normal looking like these?
RSH Web Services Amazon.com Ebay.com
Hover your mouse over the above links, look in the bottom right corner of your Browser, what do you see?
Links going directly to their website like these?
https://rshweb.com https://www.amazon.com https://www.ebay.com
Now hover your mouse over this link
https://prohostingreview.com
Do you see a link like this:
https://bluehost.com/?utm_35TT-https://prohostingreview.com-&utm=affiliate&utm_affiliate-link
This is a good example of a affiliate link
Other affiliate links might look like these:
https://www.pcmag.com/roundup/316108/the-best-web-hosting-services#
http://partners.hostgator.com/6MWRq
https://shareasale.com/r.cfm?b=1061685&u=74149&urllink=&afftrack=cnetwebhosting|xid:fr15efj
https://hostadvice.com/go/host/8764
https://www.whoishostingthis.com/go/hostgator/?t=wiht027a-v1_&track=WIHT-Reviews
These review sites focus only on placing products with the highest affiliate commissions on their website
Other Big Names Review Sites that are Affiliates
Here is a short list of "Best Hosting Review" Sites we found that are also "Affiliate" sites
Some are the biggest name websites are nothing more than Advertisement Websites
We all thought they could be trusted for their unbiased reviews!
Is there no one we can trust anymore?
Other Websites that also talk about Fake Review websites
We are not the only ones that are concerned about this problem, below are just a few sites we found
CNBC.com
Hostinger Review 2021 - fake reviews and con artists
TheGrue.org - How to Recognize Fake Web Hosting Reviews
Dawhb.com - Web Hosting Reviews - Fake or True
TGDaily - How to Recognize Fake Hosting Reviews
FakeRreviewsSuck.com - Independent Web Hosting Reviews - They're scams
OutwitTrade.com - Hostgator and EIG Review
WikiHow.com - How to Spot a Fake Review Website
WebSiteHosting.com - The 14 Types of Fake Review Sites
TheManifest.com - How to Recognize Biased Online Reviews
CustomesSaysReviews.com - How to Differ Real and Fake Reviews
Feenta.com - Honest Guide to Choosing a Web Host. No affiliate links and no promotions
YourWebHostingGeek.com - How to tell if the web hosting review site is affiliate
Cybercashworldwide.com
Reddit.com - Tired of all the fake reviews
Endlayer.com - Spotting Fake Magento Hosting Review Sites
FakeReviewsSuck.com - Fake Web Hosting Reviews Suck. Spotting Affiliate Links
ThisHosting.rocks - Guide on choosing a web hosting provider without affiliate links
InstantShift.com - How to Spot & Avoid Bad Web Hosting Companies
MrTakoescapes.com - Web Hosting. It's a Giant Scam
NetHosting.com - A Beginner's Guide: How To Choose A Web Hosting Company

---
We welcome your comments, questions, corrections and additional information relating to this article. Please be aware that off-topic comments will be deleted.
Or if you need specific help with your account, feel free to
contact us
anytime
Thank you
COMMENTS
Kim Mourik
Thank you for taking the time and writing this post, I always wondered why when you type in "Web Hosting" you only see a hand full of big named companies. Now we know. Thanks!!
---
Jenny K
This drives me nuts. For anything important, the only reviews I trust are from Consumer Reports (and no, I'm not advertising for them). Other than that, I pretty much ignore those reviews
---
Patty R
The fake review problem significantly diminishes the value of those Hosting websites. I believe that there needs to be some layer of accountability for reviews to be trusted
Tweet Share Pin Tumble Email