Content Management Systems
When it comes to picking a "CMS" there are numerous programs, all with different options and features. Depending on how advanced your needs are, what language you need, who will be using it. It can turn into a nightmare trying to find that Perfect CMS.
If you want to attract a great number of visitors to your website, and keep them around. Then not only will you need an attractive CMS, but a fast loading, engaging, with great content, pictures, videos, and graphics. Not only adds value for your audience, but are great features that the Search Engines like Google love.
Maintaining good content and graphics with any website builder will mean constantly revising it; publishing, updating, and managing content. And maintaining large websites is an enormous task that would be next to impossible without the use of a Content Management System. This guide offers an overview of the most popular CMS's.
With our Softaculous automatic script installer that you will find in your "cPanel". This will simplify the process of installing any of the 75 plus CMS available. Softaculous provides you access to over 350 amazing scripts for ecommerce, blogs, forums, wikis, social networking, ad management, image galleries, etc.
Take the Softaculous demo for a spin, see reviews, more.
And with any of our hosting plans, you are free to use this automatic script installer. With just a few clicks you can install, uninstall, and try out as many as you like, It is just that simple.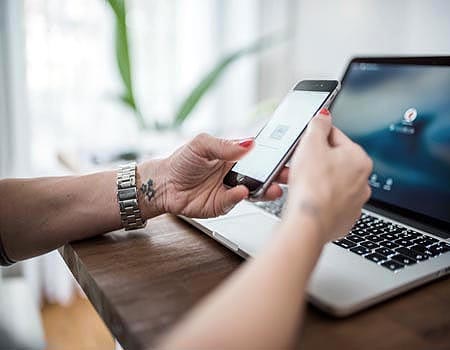 A CMS app allowing you to easily organize, manage and publish content with unlimited customization. Developing by a community backed by 1 million users. Drupal is the third most popular CMS platform in the world. What is different with this CMS is it uses modules as the means to build a website. This offers a huge amount of flexibility as each module covers a different category for a website; SEO, e-commerce, content, etc.


Drupal Hosting.
Award-winning CMS which enables you to build powerful Websites. Its ease of use and extensibility has made Joomla one of the most popular Website software available. Joomla is one of the CMS development platforms that is designed to be easy to install and set up. Joomla CMS tools for website development are easy-to-use for anyone. Also, Joomla makes it easier to manage your website


Joomla Hosting.
For building websites for Real Estate Agencies and Agents. It is based on Yii CMF, one of the fast working modern frameworks. A ready to use CMS with a multitude of plugins and templates. Open Real Estate helps you create your own website within the shortest possible time or to present your real estate agency on the Internet. An easy-to-use interface, high website speed, social tools, a variety of functions and add-ons


Open Real Estate Hosting.
High-powered CMS used on leading enterprise websites around the world. A consolidated platform for the Product Information Management (PIM), Master Data Management (MDM), Digital Asset Management (DAM), Web Content Management (WCM) and Digital Commerce Platform(eCommerce) in a single suite. Making Pimcore a great alternative to more expensive CMS's is its incredible flexibility, API-driven approach, speed-to-market, plus momentum of 100+ global solution partners and more than 100,000 customers


Pimcore Hosting
The world's fastest, secure, flexible, and scalable CMS. Providing complete control over your site and content, Flexibility, and scalability for your ever-changing needs. Developed to deliver content to search engines without additional SEO plugins. ModX has also been developed with a focus on security, making it ideal for use on high-end sites. This is achieved to the xDPO database layer, which ensures data is cleaned ("sanitized") before being saved to the database. As a result, ModX has had only 14 vulnerabilities posted on the US Government's National Vulnerability Database. In contrast, WordPress had 4,168 vulnerabilities.

Modx Hosting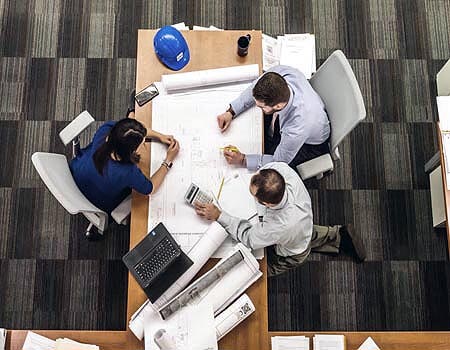 For both the site developer and owner, being designed for ease of use, editing content directly from the page and context-toolbar editor, with image editing, Concrete5 is potentially the ultimate time-saving tool for web developers, designers, and admins. With hundreds of Themes. This CMS remains popular because rather than a standard admin page, blog editing takes place in the blog itself. With Concrete5, the changes are live


ConcreteCMS Hosting.
WordPress is one of the most powerful and easiest web blogging solution available. 75 million websites and over 30 percentage of Internet. It's simplicity for users with features perfect for you. There are thousands of very professional looking free themes to choose from and a large support community. Worldwide professional communities will always be available for both discussion and problem-solving


WordPress Hosting
A very user-friendly CMS designed for sites of all sizes, the most widely used CMS Enterprise System. Create and edit without knowing any coding or programming. TYPO3 is in the top list of open source CMS for a reason. It has staying power, and it allows you to share extensions between different websites as well as User's profiles, which is unheard of with any other CMS. TYPO3 Extension Repository


Typo3 Hosting
Provides ideal scalability for small to large businesses websites. With an extensive API and the "Smarty Template Engine", custom modules and tags are easy. This CMS platform has some unique options that increase its flexibility, and there is more than meets the eye with this "simple" CMS tool. It offers something named "Template Inheritance", which means you are able to keep the contents of one template when moving to another


CMS Made Simple Hosting.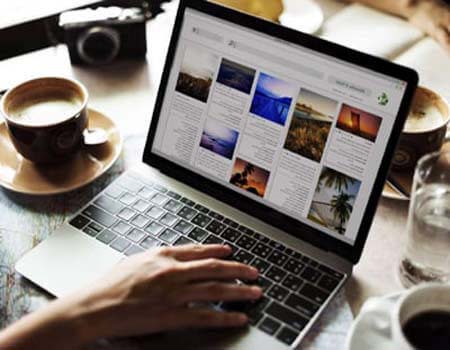 Designed for bootstrap. Provides the perfect platform for building websites with responsive, mobile friendly designs. Create, edit, delete without knowing any programming. E107 Bootstrap CMS comes with all the features you would expect from any CMS but can be used for all types of websites from personal to corporate websites or Intranet's. Easy installation and customization, built-in blogs, pages and navigation, plugin theme manager, custom fields and an API that allows you to build new plugins


e107 Hosting
An open source CMS tool which strives to be as simple and straightforward as possible. It is easy to configure, uses elegant templates, and a pleasure to use. The possibility to create your own site, mixed with the online editor for the templates, lets you personalize this CMS exactly the way you want. Review books, movies or almost anything else, create your content types with your own fields


Bolt Hosting.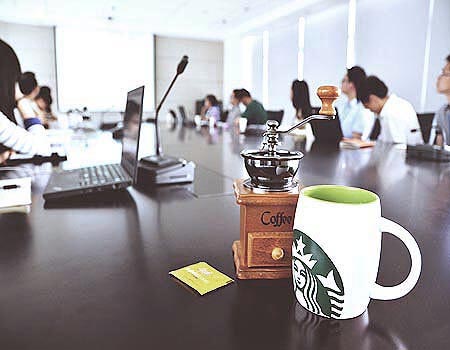 Written in PHP 5 using MySQL Databases to store your site content and includes a comprehensive but simple administration system. Just like any other lightweight CMS, PHP Fusion delivers many features you will need to create a scalable platform, community portal or personal website


PHP Fusion Hosting.
Can be compared to Joomla, but much less overwhelming. Website Baker features, adding multi level pages, sections and multi-language support. An easy-to-use interface, back-end WYSIWYG editors, files and media management and assigning group based access privileges. Custom backend themes.


Website Baker Hosting.
One of the most powerful and flexible Social Network CMS with over 150 premium features with forums, chats and other social media features includes a module based extension system and skins using the Smarty templating engine


Jamroom Hosting.
A CMS blog engine with support for comments, trackbacks, spam protection, multiple syndication formats. An open source tool for managing dynamic web content that works as a Web-log, CMS or Web Portal


Geeklog Hosting.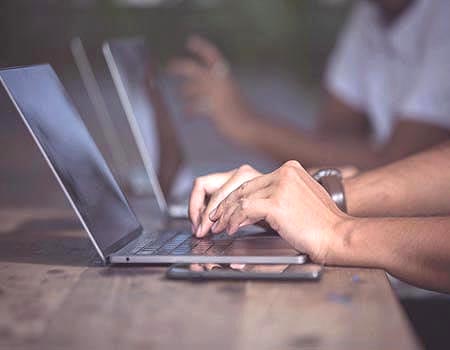 An out-of-the-box web based administration panel that enables users to make modifications to the Website. SilverStripe doubles up as a standard CMS as well as a PHP framework for web applications. Bundling SEO (Search Engine Optimization) and multilingual tools alongside the standard WYSIWYG editor. It features a number of add-ons for introducing additional functionality and a flexible design (HTML, CSS, and JavaScript can all be edited)


SilverStripe Hosting.
An intuitive and user-friendly interface. Dedicated to creating a friendly environment to build, monitor and update your website. Like WordPress, Fork comes pre-packed with lots of themes and extensions. It has a user-friendly and intuitive interface that makes it one of the best CMS's for both professionals and beginners. See their Showcase of websites

Fork CMS Hosting.
A powerful web based CMS framework running PHP and MySQL. In use on thousands of websites all over the globe. phpwcms was optimized for being fast and easy. Perfect for professional, public and private users. A lot of powerful but simple implemented features assists publishers and web developers too


phpwcms Hosting.
ProcessWire designed to give simpler and stronger control over your pages, fields, templates, and markups. A powerful template system that works the way you want. ProcessWire's jQuery-inspired API makes working with your content easy and enjoyable


ProcessWire Hosting.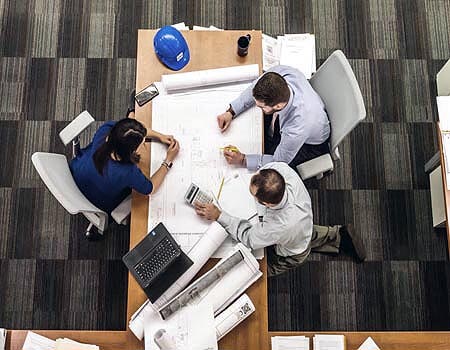 Manage pages, files, menu, forms, and external modules such as maps, social media plugins, videos, and more. The built-in editor lets you create truly professional designs in literally minutes with simple point and click. The new cards inspired design concept everybody is talking about is built right into the new Editor. And while Sitemagic CMS is loaded with great new features, it is still the most user-friendly CMS today


Sitemagic Hosting.
A new generation CMS that allows you to create websites using its drag and drop interface. No coding skills are required and with built-in WYSIWYG and HTML Editor. This open source CMS offers modern website templates and UI for managing the web content efficiently


Microweber Hosting.
If you find WordPress too complex. Try Sitecake. It is simple, intuitive, a drag and drop CMS for static websites. It lets you publish the content just by dragging it to your web page. Cover the void WordPress loses with its level of complexity. SiteCake was designed to be simple for any designer to use on their own. Featured Websites.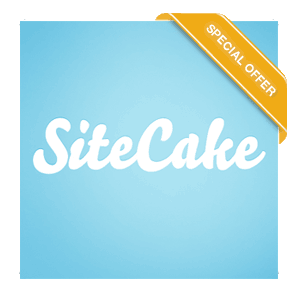 SiteCake Hosting.
A versatile and theme-able CMS that you can extend with the features you are looking for. From a powerful Admin control panel to its large range of SEO tools. With hundreds of features are available out of the box. A great little CMS that anyone can use


Composr Hosting
We welcome your comments, questions, corrections and additional information relating to this article. Please be aware that off-topic comments will be deleted.
If you need specific help with your account, feel free to
contact us
anytime
Thank you
COMMENTS