Microweber CMS Website Hosting
Free Domains and SSL Certs

Microweber WebSite Hosting
Microweber combines the unique Drag and Drop technology with a revolutionary Real-Time Text Writing and Editing feature. This brings you improved user experience, easier and quicker content management, highly appealing visual environment and amazing flexibility. Open-source culture is the future of internet, bringing you the freedom to discover, share, communicate and create. Open source brings benefits to end-users and developers, designers and bloggers, online entrepreneurs and freelancers, individuals and companies. Drag any element anywhere on your website, online store or blog. Arrange your images, texts, elements - simply everything, with just a couple of mouse clicks. No coding skills required!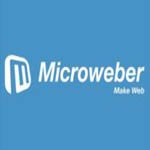 ---
Microweber Home Page

Write, edit and manage your content in real time. Our custom WYSIWYG editor puts you in full control of your website, giving you a one-of-a-kind live experience. Built-in Online store. Keep your clients coming back for more! Every single Microweber Template comes with a custom built-in online store. Start selling from day one and take advantage of all the benefits ecommerce can bring. Modern Templates. Try one of our sleek templates with fully customizable elements to display your content in the best way possible! With our cool free and paid offerings your website, online store or blog is at the tips of your fingers. Save time and make great looking website in a matter of hours. Modular Architecture. We give you the chance to extend your website's capabilities and the tools to do it. Choose from a variety of modules, ranging from picture galleries to contact forms, and take advantage of the amazing benefits our architecture brings
Simple, yet powerful!
The Microweber Hosting Solution
Our Microweber hosting packages are fine tuned, reliable, incredibly fast and are ready for you
Pro Personal
5 Email Accounts
5 Sub Domains
1 Website
Lock in this price now
$ 4.97
/mo
For Life!
No long term contract
Most Popular
Pro Business
25 Email Accounts
Unlimited Sub Domains
5 Websites
Lock in this price now
$ 7.97
/mo
For Life!
No long term contract
Pro Ultimate
Unlimited Email Accounts
Unlimited Sub Domains
10 Websites
Lock in this price now
$ 12.97
/mo
For Life!
No long term contract
---
Setting up your Microweber website with "One Click" Softaculous Installation though your cPanel. The fastest way to set up your website! You will automatically get an email notifying you when a new Microweber version is available. Log into your cPanel and update your installation with a single click so you always have the latest and the most secure version
Making your website faster and safer with the hottest speed technologies and proactive security practices. SSD drives - For more speed we use Solid State Drives on all our Hosting Plans Latest speed technologies: Enhanced performance with NGINX, HTTP/2, PHP7 and free CDN. Free SSL Certificate - Providing Free SSL (HTTPS) certificates with each account. User apps auto-updates: Over 3 million CMS and Softaculous updates every year. Firewall security rules: 900+ WAF rules to fix zero day vulnerabilities
Frequently Asked Questions (FAQ's)
Can I access my domain address with or without the "WWW"?
Yes, you will be able to access the domain address with or without the "www" in front of the domain name. Example: http://www.rshweb.com or http://rshweb.com is acceptable, whichever you prefer
Do you offer any custom hosting packages?
Yes we do. If you are needing services customized to fit your needs please contact us with the details
How do I transfer my WordPress Website to your Servers?
We recommend seeing the following website Moving WordPress. If you don't have a current copy of your website, you should be able to request one from your current website hosting provider. If at anytime you need help please contact us. Our 24/7 support team is here to assist you. We can help you determine the best method for transitioning your website to a RSH Web account. For more information, See Transferring Your Hosting Account
Do you have a money back guarantee?
All RSH Web Services hosting accounts come with a 45 day money-back guarantee as standard. If you're not satisfied within the first 45 days and wish to cancel please let us know. And we would especially want to know why so we may make any necessary changes
45 Day Unconditional Money Back Guarantee On all Hosting Packages