Open Real Estate Website Hosting
Free Domains and SSL Certs

Open Real Estate Website Hosting
Create your own real estate website. Our product lets you create your own Website to get the profits within the shortest possible time or to present your real estate agency on the Internet. An easy-to-use interface, high Website speed, social tools, a variety of functions and add-ons – all this and some more help to build a business based on our products efficiently. Open Real Estate is a ready-to-go real estate Website software. CMS software offers real estate agencies and real estate agents the technology they need to connect with real estate owners, prospective buyers and Internet surfers. Multiple languages ang currencies. Open Real Estate enables to use several languages and currencies on the realestate Website making it easy to use for users from different countries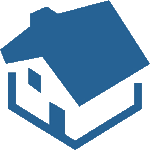 ---
Easy monetization. Modules 'Paid Services and Payments' and 'Tariff Plans', as well as module 'Advertising banners' allow to monetize your Website easily
SEO optimization. Module 'SEO' provides flexible setting of the site for better indexing by search machines and use of SEF URL
Modular architecture. Modular architecture of Open Real Estate enables to purchase and use only the modules you require

We did our best to make the CMS convenient for users and the administrator:
Ability to add listings of property for sale
And for rent in different currencies
Simple and nice design
Quick work of the site
Simple control panel
Online property booking
Easy search through all listings
The Open Real Estate Hosting Solution
Our Open Real Estate hosting packages are fine tuned, reliable, incredibly fast and are ready for you
Pro Personal
5 Email Accounts
5 Sub Domains
1 Website
Lock in this price now
$ 4.97
/mo
For Life!
No long term contract
Most Popular
Pro Business
25 Email Accounts
Unlimited Sub Domains
5 Websites
Lock in this price now
$ 7.97
/mo
For Life!
No long term contract
Pro Ultimate
Unlimited Email Accounts
Unlimited Sub Domains
10 Websites
Lock in this price now
$ 12.97
/mo
For Life!
No long term contract
---
Setting up your Open Real Estate Website with "One Click" Softaculous Installation though your cPanel. The fastest way to set up your website! You will automatically get an email notifying you when a new Open Real Estate version is available. Log into your cPanel and update your installation with a single click so you always have the latest and the most secure version
Making your Website faster and safer with the hottest speed technologies and proactive security practices. SSD drives - For more speed we use Solid State Drives on all our Hosting Plans Latest speed technologies: Enhanced performance with NGINX, HTTP/2, PHP7 and free CDN. Free SSL Certificate - Providing Free SSL (HTTPS) certificates with each account. User apps auto-updates: Over 3 million CMS and Softaculous updates every year. Firewall security rules: 900+ WAF rules to fix zero day vulnerabilities
Frequently Asked Questions (FAQ's)
I dont have a Domain yet, Can you help?
Choose a Domain Name for your website that looks as great as your work. It is vital that you make the domain name for your business something that is not too complicated, that represents your brand well, and that will help your audience to remember you. Its all about making a strong first impression. With over 100 domain extensions we are sure you will find one that works
What is Website Space?
This generally refers to the amount of space on a web server that is allocated to website owners by the web hosting company. The physical space that will be available to you for your website account which stores your html or text files, images, scripts, databases, emails and other files and will make them available for any one to view on the Internet
What are the Benefits of Owning a Domain Name?
Your personal or professional website is all about making a strong first impression. Your Domain Name allows people around the world to find and view your website. A domain name is a brand identity or business name which is used to make presence online. Also see Choosing The Perfect Domain Name
What are these other extensions such as .cc, .ws, .du, etc?
Two character extensions are called country codes and are used for country code designation. They work the same as the .com .net .org.... There are more than 230 country codes for nations and territories around the world
45 Day Unconditional Money Back Guarantee On all Hosting Packages