b2evolution CMS Website Hosting
The most integrated CMS includes everything you need
To build websites for sharing and interacting with your community

b2evolution WebSite Hosting
b2evolution is a CMS aimed at making it easy to build and maintain websites for sharing information and collaborating with your community. From a simple homepage to a blog, a photo gallery or a newsletter. To a full-featured community site with forums, members directory and private messaging, b2evolution includes everything you need in a single integrated package. Designed for multiple blogs from day one and makes management really easy. All skins and all plugins are compatible with multiple blogs. Each blog can run in a different subfolder, different subdomain or different domain. Organize your photos into Albums and show them off in a neutral design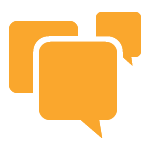 ---
From the initial installation onwards, b2evolution offers numerous components for ambitious web projects – integrate forums or picture galleries and profit from the built-in spam protection and useful analytic and statistics tools. b2evolution supports your work flow and encourages team work – administer reading, writing and managerial rights to users in just a few clicks. Use the integrated SEO tools to optimize your website to make sure your web presence can be found by search engines
WYSIWYG editor
File attachments in discussion threads
User profiles and directory
Private messaging between users
Integrate picture galleries
Advanced multi-level moderation
Efficient spam killing features
Multiple blogs
Publish with structure
The b2evolution Hosting Solution
Our b2evolution hosting packages are fine tuned, reliable, incredibly fast and are ready for you
Pro Personal
5 Email Accounts
5 Sub Domains
1 Website
Lock in this price now
$ 4.97
/mo
For Life!
No long term contract
Most Popular
Pro Business
25 Email Accounts
Unlimited Sub Domains
5 Websites
Lock in this price now
$ 7.97
/mo
For Life!
No long term contract
Pro Ultimate
Unlimited Email Accounts
Unlimited Sub Domains
10 Websites
Lock in this price now
$ 12.97
/mo
For Life!
No long term contract
---
Setting up your b2evolution website with "One Click" Softaculous Installation though your cPanel. The fastest way to set up your website! You will automatically get an email notifying you when a new b2evolution version is available. Log into your cPanel and update your installation with a single click so you always have the latest and the most secure version
Making your website faster and safer with the hottest speed technologies and proactive security practices. SSD drives - For more speed we use Solid State Drives on all our Hosting Plans Latest speed technologies: Enhanced performance with NGINX, HTTP/2, PHP7 and free CDN. Free SSL Certificate - Providing Free SSL (HTTPS) certificates with each account. User apps auto-updates: Over 3 million CMS and Softaculous updates every year. Firewall security rules: 900+ WAF rules to fix zero day vulnerabilities
Frequently Asked Questions (FAQ's)
How hard is it to transfer my website?
Undecided and maybe worried about the move of your website. Nervous about doing the actual site migration by yourself? Don't be! In most all cases we can move your site for free. Just contact us to see if they can move your site for you. A worry free migration! You can then start using all of our website hosting resources. Isn't it about time you enjoy working with your Web Hosting company again
What are these other extensions such as .cc, .ws, .du, etc?
Two character extensions are called country codes and are used for country code designation. They work the same as the .com .net .org.... There are more than 230 country codes for nations and territories around the world
How secure is RSH Web's Hosting?
An average of 30,000 sites are hacked each day globally. Our security measures help prevent this and protect your website and investment. RSH Web Services offers DDOS protection (brute force defense), free and paid SSL certificates, ConfigServer Security and Firewall and a number of other security features. All at NO additional charge to you
Can I access my domain address with or without the "WWW"?
Yes, you will be able to access the domain address with or without the "www" in front of the domain name. Example: http://www.rshweb.com or http://rshweb.com is acceptable, whichever you prefer
45 Day Unconditional Money Back Guarantee On all Hosting Packages