Pimcore CMS Website Hosting
Powered by Symfony Framework 3, Boasting its latest version is
"The Premiere Modern and Future Proof Software Platform"
The leading open source enterprise software platform for PIM, DAM, eCommerce

Pimcore WebSite Hosting
Pimcore is an open source CMS that is designed for business websites including eCommerce pages. Offering many features that can help you to create an online environment where you can attract customers, make sales, gather information and so much more. It lets you set up sites specifically for mobile devices and adjust the content delivered based on when and how visitors are accessing your website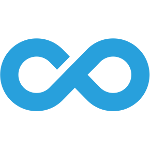 ---
Pimcore Home Page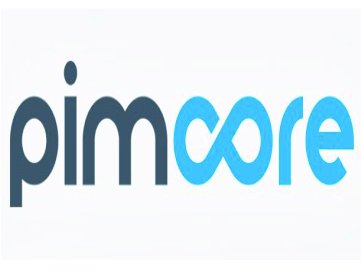 Keeping the platform up to date with lots of new features, security patches and more. It is used by companies around the world (more than 80,000 sites) Based on PHP and for the database, using MySQL and the Zend framework
FREE 1 Click Install
Direct editing in the Object Grid
Improved rendering experience of complex objects
Tag and snippet manager
Fast SSD RAID-10 Storage
Performance improvement for big objects
Access Controls/Permissions
Reporting/Analytics
45 Day Money Back Guarantee
The Pimcore Hosting Solution
Our Pimcore website hosting packages are fine tuned, reliable, incredibly fast and are ready for you
Pro Personal
5 Email Accounts
5 Sub Domains
1 Website
Lock in this price now
$ 4.97
/mo
For Life!
No long term contract
Most Popular
Pro Business
25 Email Accounts
Unlimited Sub Domains
5 Websites
Lock in this price now
$ 7.97
/mo
For Life!
No long term contract
Pro Ultimate
Unlimited Email Accounts
Unlimited Sub Domains
10 Websites
Lock in this price now
$ 12.97
/mo
For Life!
No long term contract
---
Easy to use. Perfect for developers. No limitation. First PIM with DAM and CMS. Very powerful. Good community, different extensions, used with Active WebToPrint extensions, PimCore is the first WebToPrint 100% HMTL and Wysiwyg. Setting up your Pimcore website with "One Click" Softaculous Installation though your cPanel. The fastest way to set up your website! You will automatically get an email notifying you when a new Pimcore version is available. Log into your cPanel and update your installation with a single click so you always have the latest and the most secure version
Making your website faster and safer with the hottest speed technologies and proactive security practices. SSD drives - For more speed we use Solid State Drives on all our Hosting Plans Latest speed technologies: Enhanced performance with NGINX, HTTP/2, PHP7 and free CDN. Free SSL Certificate - Providing Free SSL (HTTPS) certificates with each account. User apps auto-updates: Over 3 million CMS and Softaculous updates every year. Firewall security rules: 900+ WAF rules to fix zero day vulnerabilities
Frequently Asked Questions (FAQ's)
Is RSH Web Hosting Developer Friendly
Since our launch in 1997, RSH Web Services has a strong focus on providing the latest and best versions of the most popular development software. A short list of the development software available includes: PHP MySQL HTML-XHTML Java PostgreSQL Python ERL Apache Node.js CSS FTP/SFTP cPanel Softaculous and Free SSL. Coding or Script Libraries are also available
Can your hosting services be SEO friendly?
Search Engine Optimization (SEO) is a widely used marketing tool for most all web sites today, web hosting can impact its effectiveness. RSH Web Hosting provides SSD Servers to increase the speed and responsiveness of your website, which will factor into your SEO ranking
Do you have a money back guarantee?
All RSH Web Services hosting accounts come with a 45 day money-back guarantee as standard. If you're not satisfied within the first 45 days and wish to cancel please let us know. And we would especially want to know why so we may make any necessary changes
How do I transfer my WordPress Website to your Servers?
We recommend seeing the following website Moving WordPress. If you don't have a current copy of your website, you should be able to request one from your current website hosting provider. If at anytime you need help please contact us. Our 24/7 support team is here to assist you. We can help you determine the best method for transitioning your website to a RSH Web account. For more information, See Transferring Your Hosting Account
45 Day Unconditional Money Back Guarantee On all Hosting Packages