Processwire CMS Website Hosting
A friendly and powerful open source with an exceptionally strong API

Processwire WebSite Hosting
ProcessWire is designed to have an approachable simplicity that is retained regardless of scale. Simplicity often implies reduced capability, and this is not the case with ProcessWire. From the surface, there is very little complexity and the application requires no training. But open the hood, and you have a lot of horsepower at your disposal for just about any content need. The goal is jQuery or Google-like simplicity, for lack of a better term (a simple interface to powerful engineering). Regardless of scale, the inherent simplicity and joy in using the interface and CMS API remains consistent, predictable, and capable
Your design and development process won't be interrupted by ProcessWire – it's built to adapt to your way of doing things, not the other way around. ProcessWire gives you the tools to get at your data, but you make the markup. You never have to design a site for ProcessWire, and the system won't impose any limitations upon your site's design or the designer. ProcessWire is a system that you can feel good about handing the keys over to the client because it's easy for them to use and easy to support
ProcessWire uses a hierarchal structure for pages, like a family tree or a file system. There is no limit to the depth in which this structure can be defined. It is comfortable scaling to large and complex data needs, and remains simple regardless of scale. ProcessWire makes it easy to traverse this structure from the admin interface, as well as from the CMS API


---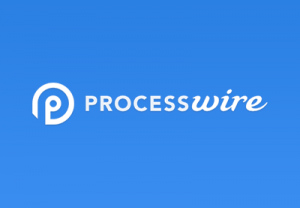 ProcessWire's API takes it's inspiration from jQuery, providing a simple and fun programming interface to working with your content. It's all PHP, so you don't have another tag-scripting language to learn. While some background in PHP helps with more complex tasks, it is not required to develop your sites with ProcessWire
ProcessWire's user interface is always focused on the task at hand. If you are editing a page, then the tools present on the screen are all specific to that end. ProcessWire does not leave the user with the impression that they have to learn a new application. It's something they already know
All page fields in ProcessWire are custom fields. It's easy to edit, add, sort or remove fields from pages (via templates) as you see fit. Each template is assigned to one or more pages, and each field is assigned to one or more templates. There are no limits to the quantity and use of pages, templates or fields. Fields can be as simple as containing raw text or numbers, or more complex like rich text editors, page-to-page relations and fields that hold files or images. Fields you create in ProcessWire may be used as search and/or sort keys when finding and loading pages
While many CMSs use a modular architecture, ProcessWire takes the approach further in that the CMS itself is a group of modules built on top of the ProcessWire framework. Modules are not an afterthought or an extra, they are the system. As such, the system is well thought out and designed to be as simple and easy as possible
The Processwire Hosting Solution
Our Processwire hosting packages are fine tuned, reliable, incredibly fast and are ready for you
Pro Personal
5 Email Accounts
Spam Protection
Domain Privacy
Unmetered Bandwidth
5 Parked Domains
5 Sub Domains
1 Website
Lock in this price now
$ 4.97
/mo
For Life!
No long term contract
Most Popular
Pro Business
25 Email Accounts
Spam Protection
Domain Privacy
Unmetered Bandwidth
25 Parked Domains
25 Sub Domains
5 Websites
Lock in this price now
$ 7.97
/mo
For Life!
No long term contract
Pro Ultimate
Unlimited Email Accounts
Spam Protection
Domain Privacy
Unmetered Bandwidth
Unlimited Parked Domains
Unlimited Sub Domains
10 Websites
Lock in this price now
$ 12.97
/mo
For Life!
No long term contract
---
Setting up your Processwire website with "One Click" Softaculous Installation though your cPanel. The fastest way to set up your website! You will automatically get an email notifying you when a new Processwire version is available. Log into your cPanel and update your installation with a single click so you always have the latest and the most secure version
Making your website faster and safer with the hottest speed technologies and proactive security practices. SSD drives - For more speed we use Solid State Drives on all our Hosting Plans Latest speed technologies: Enhanced performance with NGINX, HTTP/2, PHP7 and free CDN. Free SSL Certificate - Providing Free SSL (HTTPS) certificates with each account. User apps auto-updates: Over 3 million CMS and Softaculous updates every year. Firewall security rules: 900+ WAF rules to fix zero day vulnerabilities
Frequently Asked Questions (FAQ's)
Can your hosting services be SEO friendly?
Search Engine Optimization (SEO) is a widely used marketing tool for most all web sites today, web hosting can impact its effectiveness. RSH Web Hosting provides SSD Servers to increase the speed and responsiveness of your website, which will factor into your SEO ranking
How does WordPress hosting work?
Once you purchase a WordPress hosting package, RSH Web stores your WordPress files on one of our Web Servers and points your Domain Name to that space. Your Domain Name allows people around the world to find and view your website. You are basically renting space on one of our web servers. RSH Web then allows your Wordpress files to be seen and accessed from anywhere 24-7, 365 days a year
Do you have any Wordpress Tutorials
Yes we do and they are located here. With more than 20 pages of articles. If you see something not listed here please let us know
Do you offer any custom hosting packages?
Yes we do. If you are needing services customized to fit your needs please contact us with the details
45 Day Unconditional Money Back Guarantee On all Hosting Packages