e107 CMS Website Hosting
CMS powered by PHP and MySQL
For a totally dynamic and professional website out of the box
It is open source, totally customizable and in constant development

e107 WebSite Hosting
e107 is a time-tested open-source website Content Management System powered by PHP and MySQL which allows you to create, edit, and delete your website's content without any knowledge of coding languages such as HTML or Javascript. Hosted on your own website, the e107 software comes bundled with everything you need to have your interactive and mobile-device-friendly website up and running in minutes. e107's website software is perfect for simple blogs but also powerful enough for even the most demanding corporate websites or intranets. e107's built-in plugin-builder allows the beginner or advanced user to point e107 to a database table and then, utilizing a simple interface, build an entire admin area for your plugin, complete with inline-editing, search/filtering and batch modification options. e107's Media-Manager organizes all your images, glyphs, files etc into one easy-to-find location. You can drag-n-drop your files from your local computer to upload, or even upload directly from links you find online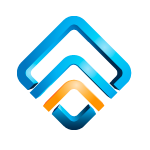 ---
When you need to modify, copy or delete a bunch of records all at once, e107's admin interface allows you to simply check the records of your choice and perform the action on all of them in one click. When you need to tweak your blog post, download item or any database record, e107 allow you to do it from its overview page. Not only that, but for admins or the user group of your choice, your blog/news posts can also be modified inline, directly in the article on the front-end of your site. Forget about resizing images on your computer for use on your website. Just upload your hi-resolution images and e107 automatically creates and caches all the different sizes as needed for your theme/website design
Responsive design for mobile devices
Valid and semantic HTML5, CSS3
XML Sitemap creator
News/Blog
Gallery/Portfolio system
File Download database and management
Media Manager
Theme Manager
Mass-Mailing to users/user-groups
The e107 Hosting Solution
Our web hosting packages are fine tuned, reliable, incredibly fast and are ready for you
Pro Personal
5 Email Accounts
Spam Protection
Domain Privacy
Unmetered Bandwidth
5 Parked Domains
5 Sub Domains
1 Website
Lock in this price now
$ 4.97
/mo
For Life!
No long term contract
Most Popular
Pro Business
25 Email Accounts
Spam Protection
Domain Privacy
Unmetered Bandwidth
25 Parked Domains
25 Sub Domains
5 Websites
Lock in this price now
$ 7.97
/mo
For Life!
No long term contract
Pro Ultimate
Unlimited Email Accounts
Spam Protection
Domain Privacy
Unmetered Bandwidth
Unlimited Parked Domains
Unlimited Sub Domains
10 Websites
Lock in this price now
$ 12.97
/mo
For Life!
No long term contract
---
Setting up your e107 website with "One Click" Softaculous Installation though your cPanel. The fastest way to set up your website! You will automatically get an email notifying you when a new e107 version is available. Log into your cPanel and update your installation with a single click so you always have the latest and the most secure version
Making your website faster and safer with the hottest speed technologies and proactive security practices. SSD drives - For more speed we use Solid State Drives on all our Hosting Plans Latest speed technologies: Enhanced performance with NGINX, HTTP/2, PHP7 and free CDN. Free SSL Certificate - Providing Free SSL (HTTPS) certificates with each account. User apps auto-updates: Over 3 million CMS and Softaculous updates every year. Firewall security rules: 900+ WAF rules to fix zero day vulnerabilities
Frequently Asked Questions (FAQ's)
What are these other extensions such as .cc, .ws, .du, etc?
Two character extensions are called country codes and are used for country code designation. They work the same as the .com .net .org.... There are more than 230 country codes for nations and territories around the world
Do I have to host my website with you if I registered my domain through your website?
Not at all. You own the Domain Name. You can host your website anywhere you choose and still keep your domain registration with us
Can I access my domain address with or without the "WWW"?
Yes, you will be able to access the domain address with or without the "www" in front of the domain name. Example: http://www.rshweb.com or http://rshweb.com is acceptable, whichever you prefer
What is Website Space?
This generally refers to the amount of space on a web server that is allocated to website owners by the web hosting company. The physical space that will be available to you for your website account which stores your html or text files, images, scripts, databases, emails and other files and will make them available for any one to view on the Internet
45 Day Unconditional Money Back Guarantee On all Hosting Packages