Modx CMS Website Hosting

MODX is the world's fastest, most secure, flexible
Scalable, Open Source, Customizable PHP based CMS

Modx WebSite Hosting
MODX was created from day one with security in mind. All database operations using Revo's public APIs use xPDO. Designed by default for speed. With a robust caching engine (WordPress does not) that helps avoid hitting the database. It will outperform page load times compared to most other alternatives. Most Extras are highly malleable and configurable. They can be used for a variety of needs. For example, with getResources, a MODX Extra for listing or re-purposing existing site content, you can create many solutions such as Blogs, Product catalogs, Directories, Store locator's, Galleries, FAQ Lists, And more… Building a multi-language website can too often be an exercise in frustration, delays and confusion. However, no one can dispute the effectiveness of communicating to users in their native language. From free Extras to integrated Enterprise translation services, MODX Revolution gives you the choices you need to help you create websites in as many languages as you wish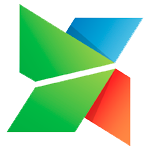 ---
You can use MODX to power almost any type of website you desire. HTML5 and CSS3 and beyond. Build a modern website using the latest web standards, even those that come along in the future. Omni-channel Content—create views of the same content for different channels … HTML for your website, JSON for your native mobile app, or XML for legacy systems integration 100% control of you markup—output exactly what you want, how you want it (this is the secret of why MODX is such a powerhouse for SEO CMS)
FREE 1 Click Install
Fast, Flexible and Free
Friendly and Fully-Featured
Secure and Stable
Fast SSD RAID-10 Storage
Easily Managed
Multi-lingual Support
Mobile Publishing
45 Day Money Back Guarantee
The Modx Hosting Solution
Our Modx hosting packages are fine tuned, reliable, incredibly fast and are ready for you
Pro Personal
5 Email Accounts
5 Sub Domains
1 Website
Lock in this price now
$ 4.97
/mo
For Life!
No long term contract
Most Popular
Pro Business
25 Email Accounts
Unlimited Sub Domains
5 Websites
Lock in this price now
$ 7.97
/mo
For Life!
No long term contract
Pro Ultimate
Unlimited Email Accounts
Unlimited Sub Domains
10 Websites
Lock in this price now
$ 12.97
/mo
For Life!
No long term contract
---
Setting up your Modx website with "One Click" Softaculous Installation though your cPanel. The fastest way to set up your website! You will automatically get an email notifying you when a new Modx version is available. Log into your cPanel and update your installation with a single click so you always have the latest and the most secure version
Making your website faster and safer with the hottest speed technologies and proactive security practices. SSD drives - For more speed we use Solid State Drives on all our Hosting Plans Latest speed technologies: Enhanced performance with NGINX, HTTP/2, PHP7 and free CDN.Free SSL Certificate - Providing Free SSL (HTTPS) certificates with each account. User apps auto-updates: Over 3 million CMS and Softaculous updates every year. Firewall security rules: 900+ WAF rules to fix zero day vulnerabilities
Frequently Asked Questions (FAQ's)
How secure is RSH Web's Hosting?
An average of 30,000 sites are hacked each day globally. Our security measures help prevent this and protect your website and investment. RSH Web Services offers DDOS protection (brute force defense), free and paid SSL certificates, ConfigServer Security and Firewall and a number of other security features. All at NO additional charge to you
Do you offer any custom hosting packages?
Yes we do. If you are needing services customized to fit your needs please contact us with the details
Do I have to host my website with you if I registered my domain through your website?
Not at all. You own the Domain Name. You can host your website anywhere you choose and still keep your domain registration with us
Why are you not listed on those "Best Website Hosting Reviews" sites
Those are all paid affiliate websites. They get a commission every time some one signs up through their website. You will only see reviews of hosting companies that pays the most affiliate commissions. You can read more about this here
45 Day Unconditional Money Back Guarantee On all Hosting Packages