Tiki Wiki CMS Website Hosting
A Open Source Web Application Platform with the most built-in features
Whatever feature you can imagine running in a browser, chances are Tiki does it

Tiki Wiki WebSite Hosting
Tiki has been downloaded over a million times by businesses, governments, non-profits and individuals worldwide to take advantage of its flexibility and customizability to deliver a broad range of web applications. If you are looking for software that will help you deliver web experiences, whether collaborative or immersive, Tiki is a platform you should be considering. Full featured, web-based, multilingual (40+ languages), tightly integrated, all-in-one Wiki+CMS+Groupware, Free / Libre / Open Source Software (GNU/LGPL), using PHP, MySQL, Zend Framework, jQuery and Smarty. Tiki can be used to create all kinds of Web applications, sites, portals, knowledge base, intranets, and extranets. It is actively developed by a very large international community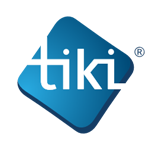 ---
Major features include a robust wiki engine, news articles, discussion forums, newsletters, blogs, file and image galleries, bug and issue trackers (form generator), a links directory, polls/surveys and quizzes, banner management system, calendar, maps, mobile, RSS feeds, category system, tags, an advanced themeing engine (Smarty), spreadsheet, slideshow, drawing, live support, shoutbox, inter-user messaging, menu generator, advanced permission system for users and groups, internal search engine, external authentication support, and much, much more. It integrates with web conferencing for audio/video/chat/screensharing and whiteboard support
FREE 1 Click Install
A robust wiki engine
News articles and blogs
Discussion forums
Bug and issue trackers
File and image gallery
Live support, shout box and inter-user messaging
Polls, surveys and quizzes
The Tiki Wiki Hosting Solution
Our Tiki Wiki hosting packages are fine tuned, reliable, incredibly fast and are ready for you
Pro Personal
5 Email Accounts
Spam Protection
Domain Privacy
Unmetered Bandwidth
5 Parked Domains
5 Sub Domains
1 Website
Lock in this price now
$ 4.97
/mo
For Life!
No long term contract
Most Popular
Pro Business
25 Email Accounts
Spam Protection
Domain Privacy
Unmetered Bandwidth
25 Parked Domains
25 Sub Domains
5 Websites
Lock in this price now
$ 7.97
/mo
For Life!
No long term contract
Pro Ultimate
Unlimited Email Accounts
Spam Protection
Domain Privacy
Unmetered Bandwidth
Unlimited Parked Domains
Unlimited Sub Domains
10 Websites
Lock in this price now
$ 12.97
/mo
For Life!
No long term contract
---
Setting up your Tiki Wiki website with "One Click" Softaculous Installation though your cPanel. The fastest way to set up your website! You will automatically get an email notifying you when a new Tiki Wiki version is available. Log into your cPanel and update your installation with a single click so you always have the latest and the most secure version
Making your website faster and safer with the hottest speed technologies and proactive security practices. SSD drives - For more speed we use Solid State Drives on all our Hosting Plans Latest speed technologies: Enhanced performance with NGINX, HTTP/2, PHP7 and free CDN. Free SSL Certificate - Providing Free SSL (HTTPS) certificates with each account. User apps auto-updates: Over 3 million CMS and Softaculous updates every year. Firewall security rules: 900+ WAF rules to fix zero day vulnerabilities
Frequently Asked Questions (FAQ's)
How long does it take before my domain name is active?
In some instances it is immediate. But it usually takes about 12-24 hours before it is active. Note: All ISPs must update their records (DNS tables) to reflect the new Domain Name
Do you have CRON support?
Yes, CRON is fully supported and manageable through the cPanel interface Use the Cron Jobs interface to automate certain commands or scripts on your site to run at a specific time
Do I have to host my website with you if I registered my domain through your website?
Not at all. You own the Domain Name. You can host your website anywhere you choose and still keep your domain registration with us
Why are you not listed on those "Best Website Hosting Reviews" sites
Those are all paid affiliate websites. They get a commission every time some one signs up through their website. You will only see reviews of hosting companies that pays the most affiliate commissions. You can read more about this here
45 Day Unconditional Money Back Guarantee On all Hosting Packages