Anchor CMS Website Hosting
A lightweight and lightening fast CMS
That many web designers are turning to in favor of WordPress

Anchor WebSite Hosting
Anchor CMS is a super-simple and lightweight blog system. Markdown happy - Anchor gives you full freedom over your words. Just write in Markdown or HTML, whatever you prefer. Small - Prefer your blog systems without the bloat? Anchor weighs in smaller than a standard JPG image (~150kb). Drag and drop - Want to add some custom CSS, JavaScript, or an image to your post? Just drag the file over to Anchor, and we'll do the rest. Works in your language - Anchor is fully i18n compatible, so you can just grab a language file and get speaking Anchor in no time. Super simple theming - Creating and modifying a theme is as simple as knowing some very simple PHP and HTML/CSS. SEO Features - Create and utilizes custom theme hooks without the need for advanced programming knowledge

---
Anchor Home Page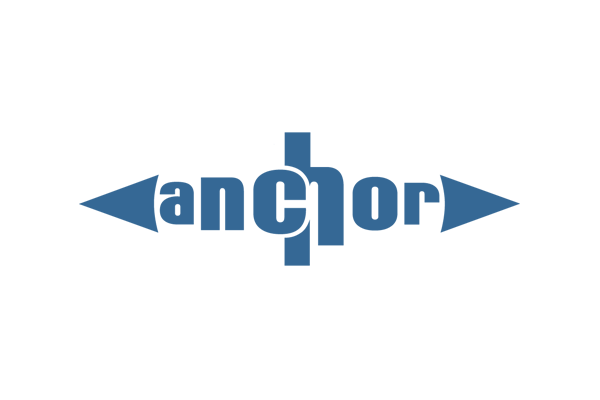 Extensible - You can add or remove an infinite amount of custom fields to any post or page at the click of a button. Art directed blogging - Make every article unique with the ability to add custom CSS, JavaScript, and HTML to any blog post or page. Anchor has been, is, and always will be 100% free of charge to everyone. Markup made modern - To keep Anchor small, we only support the latest browsers — no more IE6/7/8
FREE 1 Click Install
Markdown, or HTML for publishings
Drag and Drop for CSS
Custom menus plugins
Fully i18n compatible. Translate it when you're ready
Open Source
Custom hook
Extensible
Drag and Drop for JavaScript, or even images
The Anchor Hosting Solution
Our Anchor hosting packages are fine tuned, reliable, incredibly fast and are ready for you
Pro Personal
5 Email Accounts
5 Sub Domains
1 Website
Lock in this price now
$ 4.97
/mo
For Life!
No long term contract
Most Popular
Pro Business
25 Email Accounts
Unlimited Sub Domains
5 Websites
Lock in this price now
$ 7.97
/mo
For Life!
No long term contract
Pro Ultimate
Unlimited Email Accounts
Unlimited Sub Domains
10 Websites
Lock in this price now
$ 12.97
/mo
For Life!
No long term contract
---
Setting up your Anchor website with "One Click" Softaculous Installation though your cPanel. The fastest way to set up your website! You will automatically get an email notifying you when a new Anchor version is available. Log into your cPanel and update your installation with a single click so you always have the latest and the most secure version
Making your website faster and safer with the hottest speed technologies and proactive security practices. SSD drives - For more speed we use Solid State Drives on all our Hosting Plans. Latest speed technologies: Enhanced performance with NGINX, HTTP/2, PHP7 and free CDN. Free SSL Certificate - Providing Free SSL (HTTPS) certificates with each account. User apps auto-updates: Over 3 million CMS and Softaculous updates every year. Firewall security rules: 900+ WAF rules to fix zero day vulnerabilities.
Frequently Asked Questions (FAQ's)
Can I access my domain address with or without the "WWW"?
Yes, you will be able to access the domain address with or without the "www" in front of the domain name. Example: http://www.rshweb.com or http://rshweb.com is acceptable, whichever you prefer
How does WordPress hosting work?
Once you purchase a WordPress hosting package, RSH Web stores your WordPress files on one of our Web Servers and points your Domain Name to that space. Your Domain Name allows people around the world to find and view your website. You are basically renting space on one of our web servers. RSH Web then allows your Wordpress files to be seen and accessed from anywhere 24-7, 365 days a year
Do you have a money back guarantee?
All RSH Web Services hosting accounts come with a 45 day money-back guarantee as standard. If you're not satisfied within the first 45 days and wish to cancel please let us know. And we would especially want to know why so we may make any necessary changes
How do I transfer my WordPress Website to your Servers?
We recommend seeing the following website Moving WordPress. If you don't have a current copy of your website, you should be able to request one from your current website hosting provider. If at anytime you need help please contact us. Our 24/7 support team is here to assist you. We can help you determine the best method for transitioning your website to a RSH Web account. For more information, See Transferring Your Hosting Account
45 Day Unconditional Money Back Guarantee On all Hosting Packages