Wolf CMS Website Hosting
Developed to help users easily build websites
Without having to hire specialized programmers or companies

Wolf CMS WebSite Hosting
Simplifies content management by offering an elegant user interface, flexible templates per page, simple user management and permissions, as well as the tools necessary for file management. Wolf CMS's main target audience is web developers, web designers and others who have at least some PHP skills. Still, Wolf is — and will remain! — very usable for those who don't have PHP coding skills. However, in order to take full advantage of what Wolf CMS has to offer, at least basic PHP coding skills are expected. In short: PHP skills are expected, but not required. Wolf CMS is currently tailored to serve small to medium projects, and is an ideal solution for situations where bulky CMSs do nothing more than slow down page loads rather than providing a simple content management tool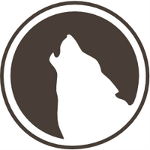 ---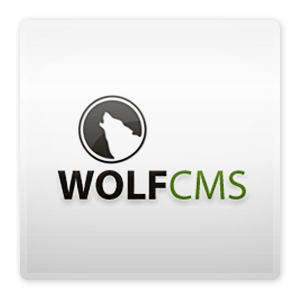 Because Wolf CMS uses PHP directly, there is no need to learn yet another scripting language. This approach has two main advantages: Normally, PHP is not used in article pages. Those users who don't know it and don't want to learn it aren't confronted by potentially intimidating blocks of code. On the other hand, web designers/developers, who generally know some PHP already, are readily able to code some basic conditions or/and loops to add more dynamics and customization to the website
Unlimited hierarchically structured page navigation menu
Drag and drop page ordering
Flexible page content: body, sidebar, extended, summary
Per page layout customization
Simple and reusable content snippets
Simple user and permission management
File manager (plugin) allows you to upload, browse and edit files
Password protected administration
The Wolf CMS Hosting Solution
Our Wolf hosting packages are fine tuned, reliable, incredibly fast and are ready for you
Pro Personal
5 Email Accounts
Spam Protection
Domain Privacy
Unmetered Bandwidth
5 Parked Domains
5 Sub Domains
1 Website
Lock in this price now
$ 4.97
/mo
For Life!
No long term contract
Most Popular
Pro Business
25 Email Accounts
Spam Protection
Domain Privacy
Unmetered Bandwidth
25 Parked Domains
25 Sub Domains
5 Websites
Lock in this price now
$ 7.97
/mo
For Life!
No long term contract
Pro Ultimate
Unlimited Email Accounts
Spam Protection
Domain Privacy
Unmetered Bandwidth
Unlimited Parked Domains
Unlimited Sub Domains
10 Websites
Lock in this price now
$ 12.97
/mo
For Life!
No long term contract
---
Setting up your Wolf CMS website with "One Click" Softaculous Installation though your cPanel. The fastest way to set up your website! You will automatically get an email notifying you when a new Wolf CMS version is available. Log into your cPanel and update your installation with a single click so you always have the latest and the most secure version
Making your website faster and safer with the hottest speed technologies and proactive security practices. SSD drives - For more speed we use Solid State Drives on all our Hosting Plans Latest speed technologies: Enhanced performance with NGINX, HTTP/2, PHP7 and free CDN. Free SSL Certificate - Providing Free SSL (HTTPS) certificates with each Wolf CMS account. User apps auto-updates: Over 3 million CMS and Softaculous updates every year. Firewall security rules: 900+ WAF rules to fix zero day vulnerabilities
Frequently Asked Questions (FAQ's)
How do I transfer my WordPress Website to your Servers?
We recommend seeing the following website Moving WordPress. If you don't have a current copy of your website, you should be able to request one from your current website hosting provider. If at anytime you need help please contact us. Our 24/7 support team is here to assist you. We can help you determine the best method for transitioning your website to a RSH Web account. For more information, See Transferring Your Hosting Account
Why are you not listed on those "Best Website Hosting Reviews" sites
Those are all paid affiliate websites. They get a commission every time some one signs up through their website. You will only see reviews of hosting companies that pays the most affiliate commissions. You can read more about this here
What hosting services are best for a website?
Some of the most important hosting services that are especially suited for any business or personal web site include: Email addresses matching your domain, 24/7 support, state of the art control panel, SSL Certificate to help protect your website and customer data
What are these other extensions such as .cc, .ws, .du, etc?
Two character extensions are called country codes and are used for country code designation. They work the same as the .com .net .org.... There are more than 230 country codes for nations and territories around the world
45 Day Unconditional Money Back Guarantee On all Hosting Packages