RazorCMS Website Hosting

RazorCMS WebSite Hosting
razorCMS began as a data-base-less flat file content management system, forked from a project called uCMS. It's structure allowed you to have just the amount of functionality you needed in a flat file CMS solution, adding extensions (blade packs) for further functionality, whilst allowing setup on simple servers with no database. razorCMS gave you base functionality required to run a website, add the extra functionality as you needed it via the blade pack management system. Everything from WYSIWYG editors to SEF URL was added as extra functionality.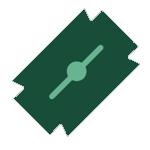 ---
In-Page Editing
Alter your content right there, as you see it. No crazy administration control panels, simply login and start editing the page in front of you.
Admin Dashboard
For all those other tasks outside of editing the page, there is the admin dashboard overlay. Hit the dashboard icon to show the overlay and manage other aspects of your site.
PHP, angularJS, Bootstrap, Font-Awesome
Using the latest technology, razorCMS is built on PHP, angularJS, Bootstrap V3 and Font-Awesome to give you all the tools you need for a creative, impressive site.
Mobile/Tablet Friendly
By using the power of Twitter Bootstrap, both the administration and themes are built in such a way to maximize support on mobile devices.
Extend your Site
Extend your website by easily by adding themes, functionality, giving you the ability to simply get the website you want without the need for complicated code.
Built for Modern Browsers
Utilizing the most up to date technology, razorCMS V3 gives you all the bells and is supported by all modern browsers (Internet Explorer 9 and up).
45 Day Money Back Guarantee
The RazorCMS Hosting Solution
Our web hosting packages are fine tuned, reliable, incredibly fast and are ready for you
All plans include
Our Easy 1 click install of over 400 applications
Limited Time - Free Domain Names
Our Easy 1 click setup for Domains
Free SSL Certificates Pre-installed
Our Easy 1 click Website Backup Service
24/7 Security monitoring and DDoS protection
Our Easy 1 click setup for WordPress
Powerful easy to use Control Panel (cPanel)
cPanel based Website Transfers included
ConfigServer Security and Firewall
Softaculous Auto Installer
All Hosting accounts on fast SSD drives
Coding-Script Libraries with all Accounts
---
Never Lose your Content, Work or Website Again
Ever accidentally deleted or lost work? Spent hours looking or trying to recover it? It can bring you to tears. Now you can make sure it never happens again
Complete Website Backup and Restore saves all your website files as often as you like or on a scheduled backup time. The next time you lose something for any reason, you can restore it with a few clicks click. And get right back to work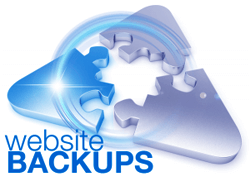 RSH Web never charges for Website Backups!
There is no demo for this script. If you know of one please let us know
---
Setting up your RazorCMS website with "One Click" Softaculous Installation though your cPanel. The fastest way to set up your website! You will automatically get an email notifying you when a new RazorCMS version is available. Log into your cPanel and update your installation with a single click so you always have the latest and the most secure version
Making your website faster and safer with the hottest speed technologies and proactive security practices. SSD drives - For more speed we use Solid State Drives on all our Hosting Plans. Latest speed technologies: Enhanced performance with NGINX, HTTP/2, PHP7 and free CDN. Free SSL Certificate - Providing Free SSL (HTTPS) certificates with each account. User apps auto-updates: Over 3 million CMS and Softaculous updates every year. Firewall security rules: 900+ WAF rules to fix zero day vulnerabilities.
RSH Web Services Money Back Guarantee
45 Day Unconditional Guarantee On all Hosting Packages No questions asked