phpwCMS Website Hosting
A very flexible, fast, robust, customer and developer friendly CMS

phpwcms WebSite Hosting
A flexible, fast, robust, customer and developer friendly but yet powerful web based content management system and cms framework running under PHP and MySQL. phpwcms is in use on thousands of websites all over the world. phpwcms is optimized for being fast and easy. Perfect for professional, public and private users. It is very easy to learn and gives you the flexibility to separate layout and content. Lots of powerful but simple implemented features assists publishers and web developers too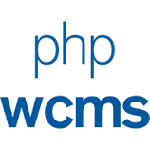 ---
phpwcms is a web cms optimized for fast and easy setup and works on any standard web server. phpwcms is perfect for professional, public and private users. It is very easy to learn and gives you the flexibility to separate layout and content
W3C conform front end rendering
unlimited page layouts
unlimited templates - template editor included
unlimited nested site structure levels
template based articles, content parts and form
support for meta tag keyword and description
many powerful replacement tags
articles/pages are build by using content parts
alias for every structure level possible
The phpwcms Hosting Solution
Our phpwcms hosting packages are fine tuned, reliable, incredibly fast and are ready for you
Pro Personal
5 Email Accounts
5 Sub Domains
1 Website
Lock in this price now
$ 4.97
/mo
For Life!
No long term contract
Most Popular
Pro Business
25 Email Accounts
Unlimited Sub Domains
5 Websites
Lock in this price now
$ 7.97
/mo
For Life!
No long term contract
Pro Ultimate
Unlimited Email Accounts
Unlimited Sub Domains
10 Websites
Lock in this price now
$ 12.97
/mo
For Life!
No long term contract
---
Setting up your phpwcms website with "One Click" Softaculous Installation though your cPanel. The fastest way to set up your website! You will automatically get an email notifying you when a new phpwcms version is available. Log into your cPanel and update your installation with a single click so you always have the latest and the most secure version
Making your website faster and safer with the hottest speed technologies and proactive security practices. SSD drives - For more speed we use Solid State Drives on all our Hosting Plans Latest speed technologies: Enhanced performance with NGINX, HTTP/2, PHP7 and free CDN. Free SSL Certificate - Providing Free SSL (HTTPS) certificates with each account. User apps auto-updates: Over 3 million CMS and Softaculous updates every year. Firewall security rules: 900+ WAF rules to fix zero day vulnerabilities
Frequently Asked Questions (FAQ's)
How long has RSH Web Services been in business?
RSH Web Services has been in business under the same ownership since 1997. We are not the largest company, but we're big enough to count on when you need us and small enough that you'll get personalized attention from a dedicated team of experienced web professionals
Why are you not listed on those "Best Website Hosting Reviews" sites
Those are all paid affiliate websites. They get a commission every time some one signs up through their website. You will only see reviews of hosting companies that pays the most affiliate commissions. You can read more about this here
Is website speed really important?
Just a 1 second page load delay has shown to impact your bounce rate, SEO rankings, and even your conversion rate! Our SSD hosting packages are affordable and cost effective solutions for those who want the benefits of super fast SSD drives. And are up to 20X faster than the industry's "Standard" hosting platforms
How does WordPress hosting work?
Once you purchase a WordPress hosting package, RSH Web stores your WordPress files on one of our Web Servers and points your Domain Name to that space. Your Domain Name allows people around the world to find and view your website. You are basically renting space on one of our web servers. RSH Web then allows your Wordpress files to be seen and accessed from anywhere 24-7, 365 days a year
45 Day Unconditional Money Back Guarantee On all Hosting Packages