phpwCMS Website Hosting
A very flexible, fast, robust, customer and developer friendly CMS

phpwcms WebSite Hosting
A flexible, fast, robust, customer and developer friendly but yet powerful web based content management system and cms framework running under PHP and MySQL. phpwcms is in use on thousands of websites all over the world. phpwcms is optimized for being fast and easy. Perfect for professional, public and private users. It is very easy to learn and gives you the flexibility to separate layout and content. Lots of powerful but simple implemented features assists publishers and web developers too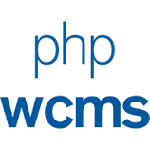 ---
phpwcms is a web cms optimized for fast and easy setup and works on any standard web server. phpwcms is perfect for professional, public and private users. It is very easy to learn and gives you the flexibility to separate layout and content
W3C conform front end rendering
unlimited page layouts
unlimited templates - template editor included
unlimited nested site structure levels
template based articles, content parts and form
support for meta tag keyword and description
many powerful replacement tags
articles/pages are build by using content parts
alias for every structure level possible
The phpwcms Hosting Solution
Our phpwcms hosting packages are fine tuned, reliable, incredibly fast and are ready for you
Pro Personal
5 Email Accounts
Spam Protection
Domain Privacy
Unmetered Bandwidth
5 Parked Domains
5 Sub Domains
1 Website
Lock in this price now
$ 4.97
/mo
For Life!
No long term contract
Most Popular
Pro Business
25 Email Accounts
Spam Protection
Domain Privacy
Unmetered Bandwidth
25 Parked Domains
25 Sub Domains
5 Websites
Lock in this price now
$ 7.97
/mo
For Life!
No long term contract
Pro Ultimate
Unlimited Email Accounts
Spam Protection
Domain Privacy
Unmetered Bandwidth
Unlimited Parked Domains
Unlimited Sub Domains
10 Websites
Lock in this price now
$ 12.97
/mo
For Life!
No long term contract
---
Setting up your phpwcms website with "One Click" Softaculous Installation though your cPanel. The fastest way to set up your website! You will automatically get an email notifying you when a new phpwcms version is available. Log into your cPanel and update your installation with a single click so you always have the latest and the most secure version
Making your website faster and safer with the hottest speed technologies and proactive security practices. SSD drives - For more speed we use Solid State Drives on all our Hosting Plans Latest speed technologies: Enhanced performance with NGINX, HTTP/2, PHP7 and free CDN. Free SSL Certificate - Providing Free SSL (HTTPS) certificates with each account. User apps auto-updates: Over 3 million CMS and Softaculous updates every year. Firewall security rules: 900+ WAF rules to fix zero day vulnerabilities
Frequently Asked Questions (FAQ's)
Is website speed really important?
Just a 1 second page load delay has shown to impact your bounce rate, SEO rankings, and even your conversion rate! Our SSD hosting packages are affordable and cost effective solutions for those who want the benefits of super fast SSD drives. And are up to 20X faster than the "Standard" hosting platforms
I dont have a Domain yet, Can you help?
Choose a Domain Name for your website that looks as great as your work. It is vital that you make the domain name for your business something that is not too complicated, that represents your brand well, and that will help your audience to remember you. Its all about making a strong first impression. With over 100 domain extensions we are sure you will find one that works
Is there a Contract Period?
Unlike other companies that need those long term contracts to stay in business. We do not. What we have seen with the Hosting Market lately is offering discounts for long term contracts - 3 month, yearly, 2 year contract. But only offering a 30 day money back guarantee. Think about that one
Do you have CRON support?
Yes, CRON is fully supported and manageable through the cPanel interface Use the Cron Jobs interface to automate certain commands or scripts on your site to run at a specific time
45 Day Unconditional Money Back Guarantee On all Hosting Packages