Bolt CMS Website Hosting
Built upon Silex with Symfony components
Bolt is built for speed
It is free - Open source and runs on PHP

Bolt WebSite Hosting
7 Reasons to make your Website from Bolt:
Lightweight - It has a "Do it as extension" principle which leads to a cleaner CMS core and more specialized extensions. Fast - Bolt is really performance, thanks to its light weight and optimized database queries. It also comes with an built-in cache system which can be used to cache generated thumbnails and even whole requests. Modern - Bolt uses well tested composer packages like Silex and Symfony components to ensure quality and stability. Clean - Bolt is written in object-orientated PHP, which leads to clean and maintainable code. Secure - Bolt depends on highly adopted PHP packages to ensure the most possible security and fast bug fixes. Flexible - Bolt has this concept of content types, which will let you define everything on your own. Each content type you create gets its own database table with all the columns you define. This leads also in a much cleaner and less blown database. Better Templates - Bolts uses Twig by default. It's easy to use for beginners and provides good documentation. It also leads to cleaner templates because you can't do dirty hacks as with vanilla PHP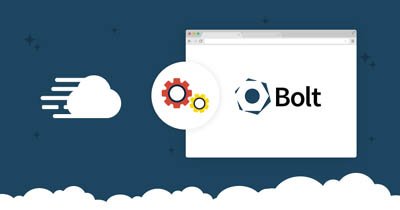 ---
Bolt Home Page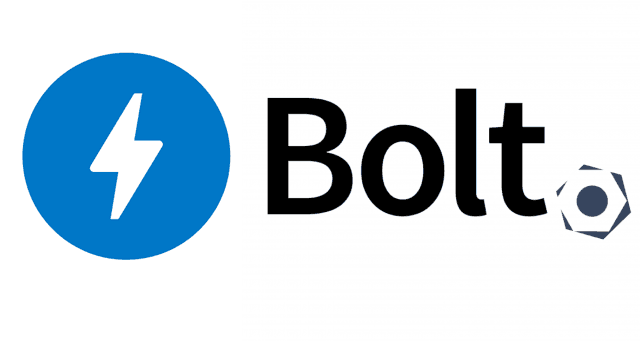 Do yourself a favor and try Bolt. It has a much smaller headache level than WordPress and some other CMS out there. Bolt's backend interface is fully responsive, so it works on desktop computers, laptops, tablets and phones alike. Bolt is thoroughly documented. We're constantly working to improve the quality of the documentation, because a good and solid tool is nothing if you cannot tell your users how to use it well. Click here to read the documentation. If you miss a feature, look for an extension in the Bolt Store or ask in the Forum. There is always someone who will help out
Built-in search
Twig templates
Responsive / Mobile
Powerful ContentTypes
Flexible forms
Easy file and image upload
Modern HTML 5
Flexible taxonomies
Branding
The Bolt CMS Hosting Solution
Our Bolt web hosting packages are fine tuned, reliable, incredibly fast and are ready for you
Pro Personal
5 Email Accounts
Spam Protection
Domain Privacy
Unmetered Bandwidth
5 Parked Domains
5 Sub Domains
1 Website
Lock in this price now
$ 4.97
/mo
For Life!
No long term contract
Most Popular
Pro Business
25 Email Accounts
Spam Protection
Domain Privacy
Unmetered Bandwidth
25 Parked Domains
25 Sub Domains
5 Websites
Lock in this price now
$ 7.97
/mo
For Life!
No long term contract
Pro Ultimate
Unlimited Email Accounts
Spam Protection
Domain Privacy
Unmetered Bandwidth
Unlimited Parked Domains
Unlimited Sub Domains
10 Websites
Lock in this price now
$ 12.97
/mo
For Life!
No long term contract
---
Setting up your Bolt CMS website with "One Click" Softaculous Installation though your cPanel. The fastest way to set up your website! You will automatically get an email notifying you when a new Bolt CMS version is available. Log into your cPanel and update your installation with a single click so you always have the latest and the most secure version
Making your website faster and safer with the hottest speed technologies and proactive security practices. SSD drives - For more speed we use Solid State Drives on all our Hosting Plans Latest speed technologies: Enhanced performance with NGINX, HTTP/2, PHP7 and free CDN. Free SSL Certificate - Providing Free SSL (HTTPS) certificates with each account. User apps auto-updates: Over 3 million CMS and Softaculous updates every year. Firewall security rules: 900+ WAF rules to fix zero day vulnerabilities
Frequently Asked Questions (FAQ's)
How does Website Hosting work?
After you sign up for a website package, RSH Web stores your site or web pages on one of our Web Servers and "points" your Domain Name to that space. Your Domain Name is the address that allows people to find and view your website. By purchasing a hosting package you are basically renting space on one of our Web Servers which allows your website to be seen and accessed from anywhere
How hard is it to transfer my website?
Undecided and maybe worried about the move of your website. Nervous about doing the actual site migration by yourself? Do not be! In most all cases we can move your site for free. Just contact us to see if they can move your site for you. A worry free migration! You can then start using all of our website hosting resources
We do not see you listed on those "Best Website Hosting Review" sites. Why?
Believe it or not these are all paid Affiliate websites. They manipulated ranking and reviews to get the best payout they can when some one signs up though one of these Sites. Read more about this here
How do I transfer my WordPress Website to your Servers?
We recommend seeing the following website Moving WordPress. If you don't have a current copy of your website, you should be able to request one from your current website hosting provider. If at anytime you need help please contact us. Our 24/7 support team is here to assist you. We can help you determine the best method for transitioning your website to a RSH Web account. For more information, See Transferring Your Hosting Account
45 Day Unconditional Money Back Guarantee On all Hosting Packages