CMS Made Simple Website Hosting
User Friendly, Highly Expandable Design Freedom, Powerful Add ons
The fastest most efficient way to create stunning and sophisticated websites

CMS Made Simple WebSite Hosting
CMS Made Simple is an Open Source Content Management System. It's built using PHP and the Smarty Engine, which keeps content, functionality, and templates separated. For designers, the Smarty-based template engine means that there are virtually no restrictions on how the site can look. Unlike many other systems on the market, you will not be forced to shoehorn your design ideas into a pre-purchased template structure. The system lends itself to responsive and Cross Browser Compatible design, and works extremely well with responsive frameworks such as Twitter Bootstrap and Zurb Foundation. The fastest most efficient way to create stunning and sophisticated websites. Adding your content is just a few clicks away. The Content Manager makes content management simple. That's sort of our thing! Reorder your pages via drag and drop, and edit their content with a click. All with no knowledge of HTML. Let the designers worry about the look, while the editors focus on content. Editing content is done with a simple editor with all the tools you'll recognize from word processors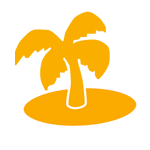 ---
CMS Made Simple Home Page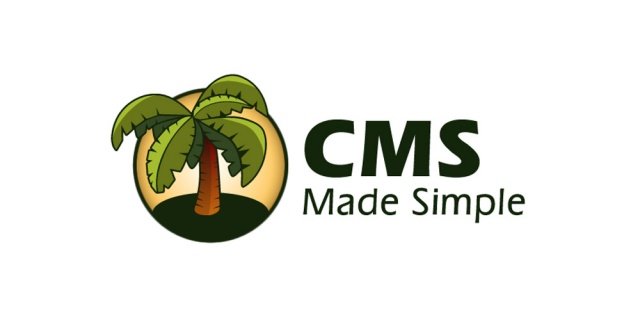 With a wide range of core and third-party modules, a fully documented API, the ability to include PHP code via User Defined Tags, and full Smarty template inheritance, there's no limit to the complexity you can include in your website. CMSMS is fully extensible, and is a perfect base for your applications. Providing website developers with a simple easy to use utility to enable building small to large, semi-static websites. Typically CMS Made Simple is used for corporate websites and websites promoting a team or organization
SEO Friendly URLs
Integrated and online help
Modular and extensible
Easy user and group management
Fast SSD RAID-10 Storage
Full template support, for unlimited looks
Easy wizard based install and upgrade
Admin panel with multiple language support
Friendly support in forums and irc
Integrated file manager with upload capabilities
Content hierarchy with unlimited depth and size
The CMS Made Simple Hosting Solution
Our CMS hosting packages are fine tuned, reliable, incredibly fast and are ready for you
Pro Personal
5 Email Accounts
Spam Protection
Domain Privacy
Unmetered Bandwidth
5 Parked Domains
5 Sub Domains
1 Website
Lock in this price now
$ 4.97
/mo
For Life!
No long term contract
Most Popular
Pro Business
25 Email Accounts
Spam Protection
Domain Privacy
Unmetered Bandwidth
25 Parked Domains
25 Sub Domains
5 Websites
Lock in this price now
$ 7.97
/mo
For Life!
No long term contract
Pro Ultimate
Unlimited Email Accounts
Spam Protection
Domain Privacy
Unmetered Bandwidth
Unlimited Parked Domains
Unlimited Sub Domains
10 Websites
Lock in this price now
$ 12.97
/mo
For Life!
No long term contract
---
Setting up your CMS Made Simple website with "One Click" Softaculous Installation though your cPanel. The fastest way to set up your website! You will automatically get an email notifying you when a new CMS Made Simple version is available. Log into your cPanel and update your installation with a single click so you always have the latest and the most secure version
Making your website faster and safer with the hottest speed technologies and proactive security practices. SSD drives - For more speed we use Solid State Drives on all our Hosting Plans Latest speed technologies: Enhanced performance with NGINX, HTTP/2, PHP7 and free CDN. Free SSL Certificate - Providing Free SSL (HTTPS) certificates with each account. User apps auto-updates: Over 3 million CMS and Softaculous updates every year. Firewall security rules: 900+ WAF rules to fix zero day vulnerabilities
Frequently Asked Questions (FAQ's)
Do you have CRON support?
Yes, CRON is fully supported and manageable through the cPanel interface Use the Cron Jobs interface to automate certain commands or scripts on your site to run at a specific time
How does WordPress hosting work?
Once you purchase a WordPress hosting package, RSH Web stores your WordPress files on one of our Web Servers and points your Domain Name to that space. Your Domain Name allows people around the world to find and view your website. You are basically renting space on one of our web servers. RSH Web then allows your Wordpress files to be seen and accessed from anywhere 24-7, 365 days a year
Who Owns the Domain Name?
You - the applicant are the owner of the domain name (Providing you are not taking other company trademark). RSH Web Services acts as a service agency only and has no interests in or claims on the Domain. The owner (Administrative Contact) has full authority and responsibility for the Domain and its use
Is there a Contract Period?
Unlike other companies that need those long term contracts to stay in business. We do not. What we have seen with the Hosting Market lately is offering discounts for long term contracts - 3 month, yearly, 2 year contract. But only offering a 30 day money back guarantee. Think about that one
45 Day Unconditional Money Back Guarantee On all Hosting Packages