Typo3 CMS Website Hosting
Enterprise Class free CMS based on PHP
Combines open source code with reliability and true scalability
Providing the basis for more than 600,000 websites, Intranets, web and mobile applications

Typo3 WebSite Hosting
The real power of TYPO3 lies in its flexibility to hook into any place of the platform - to make it your own. Over 6000+ public extensions are available for any kind of connectors or additional data structures. Create and manage any kind of form with an easy-to-use, editor-friendly drag and drop form generator. SEO friendly. Customize to your work flow and processes. Give fine-granular permissions for any editor or a group of editors to manage or publish content. A user-friendly comment and note system gives you transparency to comment on a certain change or document. Restrict access to your internal content. TYPO3 comes with HTML5 support and full responsive support. Many different websites, in one system. Re-use your enterprise templates on various places on multiple sites and share your content between different websites. Manage multilingual websites, Create your website in one language and translate it into any other language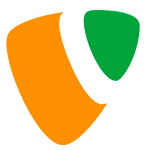 ---
TYPO3 has thousands of features. We could never list of all of them, but just the ones you'll love at first sight. TYPO3 has a strong core with the most common features provided out of the box. You need more? No problem - install one of thousands of add-ons (extensions) freely available in the TYPO3 Extension Repository (TER)
Rich Text Editor
Responsive Editing Interface
Upload files via drag-and-drop
Manage multiple completely separate sites
Multiple Domains
Upgrade downgrade, install extensions
TypoScript Language
Protection against Cross-Site Request Forgery
Themes, Skins - Frontend and backend
The Typo3 Hosting Solution
Our Typo3 web hosting packages are fine tuned, reliable, incredibly fast and are ready for you
Pro Personal
5 Email Accounts
Spam Protection
Domain Privacy
Unmetered Bandwidth
5 Parked Domains
5 Sub Domains
1 Website
Lock in this price now
$ 4.97
/mo
For Life!
No long term contract
Most Popular
Pro Business
25 Email Accounts
Spam Protection
Domain Privacy
Unmetered Bandwidth
25 Parked Domains
25 Sub Domains
5 Websites
Lock in this price now
$ 7.97
/mo
For Life!
No long term contract
Pro Ultimate
Unlimited Email Accounts
Spam Protection
Domain Privacy
Unmetered Bandwidth
Unlimited Parked Domains
Unlimited Sub Domains
10 Websites
Lock in this price now
$ 12.97
/mo
For Life!
No long term contract
---
Setting up your Typo3 website with "One Click" Softaculous Installation though your cPanel. The fastest way to set up your website! You will automatically get an email notifying you when a new Typo3 version is available. Log into your cPanel and update your installation with a single click so you always have the latest and the most secure version
Making your website faster and safer with the hottest speed technologies and proactive security practices. SSD drives - For more speed we use Solid State Drives on all our Hosting Plans Latest speed technologies: Enhanced performance with NGINX, HTTP/2, PHP7 and free CDN. Free SSL Certificate - Providing Free SSL (HTTPS) certificates with each account. User apps auto-updates: Over 3 million CMS and Softaculous updates every year. Firewall security rules: 900+ WAF rules to fix zero day vulnerabilities
Frequently Asked Questions (FAQ's)
What is the difference between shared hosting and VPS?
You may consider the difference as the one between a Dedicated Server and normal Web Hosting. With a "Virtual Private Server" you have all the features of a dedicated server including the ability to have own set of services and customizable disk space. With shared hosting you have limited administrative access. But with most websites shared hosting is the most affordable and best choice
Do you have any Wordpress Tutorials
Yes we do and they are located here. With more than 20 pages of articles. If you see something not listed here please let us know
How does Website Hosting work?
After you sign up for a website package, RSH Web stores your site or web pages on one of our Web Servers and "points" your Domain Name to that space. Your Domain Name is the address that allows people to find and view your website. By purchasing a hosting package you are basically renting space on one of our Web Servers which allows your website to be seen and accessed from anywhere
Do you offer SSL Certs?
Yes free SSL Certificates for all our customers. Having a secure encrypted website is mandatory today. We also have different types of SSL Certificates you may purchase, For more information on our SSL Certificate visit the article What is SSL
45 Day Unconditional Money Back Guarantee On all Hosting Packages