Geeklog CMS Website Hosting
Open source application for managing dynamic web content
Written in PHP and supports MySQL or PostgreSQL

Geeklog WebSite Hosting
"Out of the box", Geeklog is a CMS, or a blog engine with support for comments, trackbacks, multiple syndication formats, spam protection, and all the other vital features of such a system. The core Geeklog distribution can easily be extended by the many community developed plugins and other add-ons to radically alter its functionality. Available plugins include forums, image galleries, and many more. Geeklog is bona fide open-source software and has been released under the GNU GPLv2 License. Configuring Geeklog is meant to be an easy process though it will require you to have access to several components of your system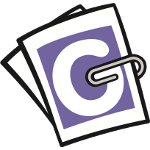 ---
Geeklog Home Page
Geeklog Key Features
Create, Schedule, Post and Edit articles
Save story drafts until they are ready
Control over formatting used in articles
Embed images
or other content in articles
Multiple Authors can post
Support for comments, trackbacks and pingbacks
Spam detection and rejection
Robust calendar features
Extendible via numerous Open Source plugins
The Geeklog Hosting Solution
Our web hosting packages are fine tuned, reliable, incredibly fast and are ready for you
Pro Personal
5 Email Accounts
Spam Protection
Domain Privacy
Unmetered Bandwidth
5 Parked Domains
5 Sub Domains
1 Website
Lock in this price now
$ 4.97
/mo
For Life!
No long term contract
Most Popular
Pro Business
25 Email Accounts
Spam Protection
Domain Privacy
Unmetered Bandwidth
25 Parked Domains
25 Sub Domains
5 Websites
Lock in this price now
$ 7.97
/mo
For Life!
No long term contract
Pro Ultimate
Unlimited Email Accounts
Spam Protection
Domain Privacy
Unmetered Bandwidth
Unlimited Parked Domains
Unlimited Sub Domains
10 Websites
Lock in this price now
$ 12.97
/mo
For Life!
No long term contract
---
Setting up your Geeklog website with "One Click" Softaculous Installation though your cPanel. The fastest way to set up your website! You will automatically get an email notifying you when a new Geeklog version is available. Log into your cPanel and update your installation with a single click so you always have the latest and the most secure version
Making your website faster and safer with the hottest speed technologies and proactive security practices. SSD drives - For more speed we use Solid State Drives on all our Hosting Plans Latest speed technologies: Enhanced performance with NGINX, HTTP/2, PHP7 and free CDN.Free SSL Certificate - Providing Free SSL (HTTPS) certificates with each account. User apps auto-updates: Over 3 million CMS and Softaculous updates every year. Firewall security rules: 900+ WAF rules to fix zero day vulnerabilities
Frequently Asked Questions (FAQ's)
Can your hosting services be SEO friendly?
Search Engine Optimization (SEO) is a widely used marketing tool for most all web sites today, web hosting can impact its effectiveness. RSH Web Hosting provides SSD Servers to increase the speed and responsiveness of your website, which will factor into your SEO ranking
Who Owns the Domain Name?
You - the applicant are the owner of the domain name (Providing you are not taking other company trademark). RSH Web Services acts as a service agency only and has no interests in or claims on the Domain. The owner (Administrative Contact) has full authority and responsibility for the Domain and its use
How long does it take before my domain name is active?
In some instances it is immediate. But it usually takes about 12-24 hours before it is active. Note: All ISPs must update their records (DNS tables) to reflect the new Domain Name
Can I access my domain address with or without the "WWW"?
Yes, you will be able to access the domain address with or without the "www" in front of the domain name. Example: http://www.rshweb.com or http://rshweb.com is acceptable, whichever you prefer
45 Day Unconditional Money Back Guarantee On all Hosting Packages