Silverstripe CMS Website Hosting
Intuitive content management system
Flexible framework loved by editors and developers alike

Silverstripe WebSite Hosting
SilverStripe CMS is an open source web content management system used by governments, businesses, and non-profit organizations around the world. It is a power tool for professional web development teams, and web content authors rave about how easy it is to use. As a platform, SilverStripe CMS is used to build websites, intranets, and web applications. The modern architecture of SilverStripe CMS allows organizations to keep pace with innovation on the web. SilverStripe CMS enables websites and applications to contain stunning design, great content, and compelling interactive and social functions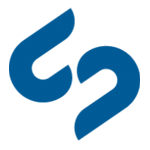 ---
Silverstripe Home Page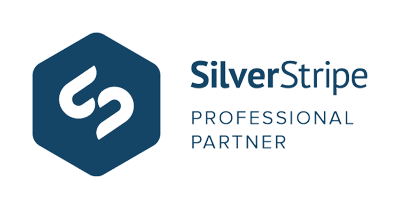 Super flexible and extensible. Easy to use. Robust and secure. Open source
Out of the box template
Supporting responsive design
Rich-text editing
Custom output markup
Data object model
Search engine friendly URLs
Full text search
Supports multiple languages
Automated cache management
The Silverstripe Hosting Solution
Our Silverstripe hosting packages are fine tuned, reliable, incredibly fast and are ready for you
Pro Personal
5 Email Accounts
5 Sub Domains
1 Website
Lock in this price now
$ 4.97
/mo
For Life!
No long term contract
Most Popular
Pro Business
25 Email Accounts
Unlimited Sub Domains
5 Websites
Lock in this price now
$ 7.97
/mo
For Life!
No long term contract
Pro Ultimate
Unlimited Email Accounts
Unlimited Sub Domains
10 Websites
Lock in this price now
$ 12.97
/mo
For Life!
No long term contract
---
Setting up your Silverstripe website with "One Click" Softaculous Installation though your cPanel. The fastest way to set up your website! You will automatically get an email notifying you when a new Silverstripe version is available. Log into your cPanel and update your installation with a single click so you always have the latest and the most secure version
Making your website faster and safer with the hottest speed technologies and proactive security practices. SSD drives - For more speed we use Solid State Drives on all our Hosting Plans Latest speed technologies: Enhanced performance with NGINX, HTTP/2, PHP7 and free CDN. Free SSL Certificate - Providing Free SSL (HTTPS) certificates with each account. User apps auto-updates: Over 3 million CMS and Softaculous updates every year. Firewall security rules: 900+ WAF rules to fix zero day vulnerabilities
Frequently Asked Questions (FAQ's)
Why are you not listed on those "Best Website Hosting Reviews" sites
Those are all paid affiliate websites. They get a commission every time some one signs up through their website. You will only see reviews of hosting companies that pays the most affiliate commissions. You can read more about this here
What can I use to create my Website?
You can create a website in a variety of ways depending on your level of skills. From hand coding to using a website builder app such as WordPress. Let RSH Web Services design and build a website for you. Our Website plans give you access to programs that can be used to build and customize your website such as Content Management System (CMS) applications
Is there a Contract Period?
Unlike other companies that need those long term contracts to stay in business. We do not. What we have seen with the Hosting Market lately is offering discounts for long term contracts - 3 month, yearly, 2 year contract. But only offering a 30 day money back guarantee. Think about that one
What are the Benefits of Owning a Domain Name?
Your personal or professional website is all about making a strong first impression. Your Domain Name allows people around the world to find and view your website. A domain name is a brand identity or business name which is used to make presence online. Also see Choosing The Perfect Domain Name
45 Day Unconditional Money Back Guarantee On all Hosting Packages