Sitecake Website Hosting

Sitecake WebSite Hosting
SiteCake is a drag and drop CMS for simple websites. It lets you publish the content just by dragging it to your web page. It's CMS for static websites, with few pages only, to cover the niche below WordPress level of complexity. SiteCake was designed to be simple enough for a designer to integrate it on their own, without a need to hire a developer. SiteCake was designed to be simple enough for a site owner to change some text, swap some photos and add a video on their own, without a need to hire a web editor. No template engine required. Sitecake is static CMS that works with plain HTML and PHP pages. No need to learn new templating syntax, just add 'sc-content' CSS class to divs you want to make editable. No database needed. Sitecake is flat file CMS. Text changes are saved to HTML page, images to file system. Once editing is finished the website stays static.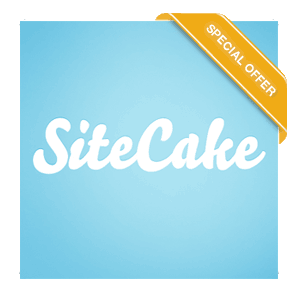 ---
Much faster than a WordPress website - Sitecake manages static pages. Static websites cached with CDN services load lightning fast. For mobile users faster is better. For Google ranking too.
Headings (H1-H6)
Text, Images, Lists
Slideshow
Video embedding (YouTube, Vimeo)
Google maps embedding
Custom HTML
File uploads
Apply custom CSS styles
Auto load content from your HTML file
Toolbar module configuration
Works with PHP pages
The Sitecake Hosting Solution
Our web hosting packages are fine tuned, reliable, incredibly fast and are ready for you
All plans include
Our Easy 1 click install of over 400 applications
Limited Time - Free Domain Names
Our Easy 1 click setup for Domains
Free SSL Certificates Pre-installed
Our Easy 1 click Website Backup Service
24/7 Security monitoring and DDoS protection
Our Easy 1 click setup for WordPress
Powerful easy to use Control Panel (cPanel)
cPanel based Website Transfers included
ConfigServer Security and Firewall
Softaculous Auto Installer
All Hosting accounts on fast SSD drives
Coding-Script Libraries with all Accounts
---
Never Lose your Content, Work or Website Again
Ever accidentally deleted or lost work? Spent hours looking or trying to recover it? It can bring you to tears. Now you can make sure it never happens again
Complete Website Backup and Restore saves all your website files as often as you like or on a scheduled backup time. The next time you lose something for any reason, you can restore it with a few clicks click. And get right back to work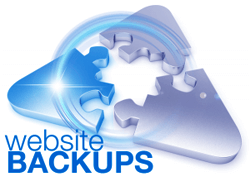 RSH Web never charges for Website Backups!
---
Setting up your Sitecake website with "One Click" Softaculous Installation though your cPanel. The fastest way to set up your website! You will automatically get an email notifying you when a new Sitecake version is available. Log into your cPanel and update your installation with a single click so you always have the latest and the most secure version
Making your website faster and safer with the hottest speed technologies and proactive security practices. SSD drives - For more speed we use Solid State Drives on all our Hosting Plans. Latest speed technologies: Enhanced performance with NGINX, HTTP/2, PHP7 and free CDN. Free SSL Certificate - Providing Free SSL (HTTPS) certificates with each account. User apps auto-updates: Over 3 million CMS and Softaculous updates every year. Firewall security rules: 900+ WAF rules to fix zero day vulnerabilities.
RSH Web Services Money Back Guarantee
45 Day Unconditional Guarantee On all Hosting Packages No questions asked