Educational Programs
The world of education has always been influenced by technological developments. Educational Programs are designed to manage, distribute and track employee training. They are often used in corporate settings to deliver online courses and track employee progress. However, they can also be used in other ways, such as to provide compliance training or customer education. Even students and their parents can visit a central website for a school or district to get the information they need.
Learning Management Systems
LMS's to name one has proved to be beneficial not only for educational institutions but also for both corporate and not-for-profit organizations. These web based learning environments are innovative platforms that enables online education by providing a framework to create, manage, and deliver learning content. Learning Management Systems help to create, adopt, administer, distribute and manage all of the activities where students can effectively access information related to their subjects and course.
Course Management Systems
CMS's are programs that are focused and sometimes expressly built just for educators and those working in large institutions. Much like with any Course Management Systems, there are content creators on the back end, and end users on the front end. The teachers and administrators can create content in the form of grades and progress reports.
Virtual Learning Environments
VLE's are online platform that enables educators to create interactive learning environments to improve the learning experience. Many higher education English speaking institutions have begun adopting Virtual Learning Environments for their many benefits. They are also well established in educational institutions as a means to structure, manage and deliver learning activities and content. They are recognized for having strengths in student tracking and managing online assessments.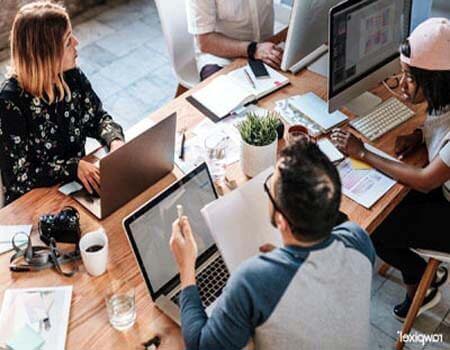 There are hundreds of educational programs to choose from, each with its own strengths and weaknesses.
We analyzed the best programs from Softaculous for small and medium businesses so you don't have to.
Moodle is a free and open-source learning management system written in PHP. Moodle is used to create custom websites with online courses and allows for community-sourced plugins. As an E-learning tool, Moodle developed a number of features[14] now considered standard for learning management systems, such as a calendar and gradebook. Plugins, custom graphical themes, mobile responsive web design, and a Moodle mobile app are available to customize each individual's experience on the platform.


Moodle Hosting
Chamilo is a free software e-learning and content management system, aimed at improving access to education and knowledge globally. The Chamilo project aims at ensuring the availability and quality of education at a reduced cost, through the distribution of its software free of charge, the improvement of its interface for 3rd world countries devices portability and the provision of a free access public e-learning campus.


Chamilo Hosting
ILIAS offers a lot of features to design and run online-courses, create learning content, offer assessments and exercises, run surveys and support communication and cooperation among users. It supports learning content management and tools for collaboration, communication, evaluation and assessment. Another important characteristic of ILIAS is the repository. All learning content but also forums or chat rooms, tests and surveys, as well as plugged in virtual classrooms or other external tools are created, offered and administrated in the repository and its categories


ILIAS Hosting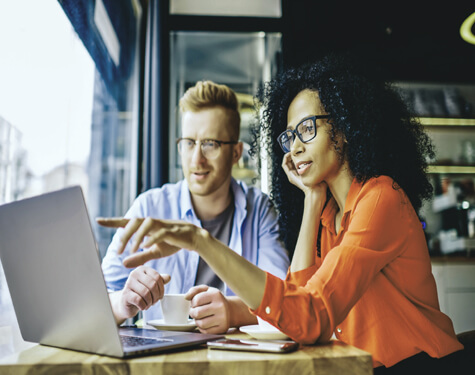 TCExam is a FLOSS system for electronic exams (also know as CBA – Computer-Based Assessment, CBT – Computer-Based Testing or e-exam) that enables educators and trainers to author, schedule, deliver, and report on quizzes, tests and exams. TCExam automates all assessment phases: authoring, scheduling, delivering, and reporting. It's easy to use and do not require expensive hardware to run, nor additional commercial software. Users connect to the TCExam system using a common Web-browser like Mozilla Firefox or Internet Explorer.


TCExam Hosting
Omeka or Omeka Classic is a free, open-source content management system for web based collections. This allows its users to publish and exhibit cultural heritage objects, and extend its functionality with themes and plugins. Being a lightweight solution in comparison to traditional institutional repository software Omeka has a focus on display and uses an unqualified Dublin Core metadata standard.


Omeka Hosting
RosarioSIS is a school management and teaching tool which offers better security, availability and is responsive. This app is mainly a Student Information System which helps in managing bulk data, create reports and make better decisions. Some features include students demographics, grades, scheduling, attendance, student billing, discipline and food service modules for school management


RosarioSIS Hosting
Gibbon is a web based flexible school management system that can be used to solve real time problems of teachers, students, parents, and educators. Gibbon allows seamless planing, teaching, and assessment for both teachers and students. It collates every student information, so that every teacher has a clear understanding of each student details such as each student's attendance, grades, and performance.


Gibbon Hosting
Forma LMS is an open-source learning management system designed to help businesses provide corporate training to employees based on company needs and processes. Designed for corporate training, born to fit your company needs and processes. Easy integration with any Intranet software, extend functionalities with a wide range of plugins. Key features include online courses, video conferencing, certification management, custom reporting, blended courses and user management.


Forma LMS Hosting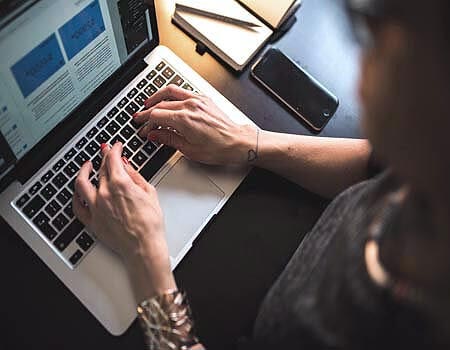 Softaculous automatic script installer will simplify the process of installing any of the Learning Management Systems available. Softaculous provides you access to over 350 amazing scripts for ecommerce, blogs, forums, wikis, social networking, ad management, image galleries, etc.
Try out any programs with the Softaculous demo. See features, reviews and more.
And with any of our hosting plans, you are free to use this automatic script installer. With just a few clicks you can install, try out, and uninstall as many as you like, It is just that simple.
We welcome your comments, questions, corrections and additional information relating to this article. Please be aware that off-topic comments will be deleted.
If you need specific help with your account, feel free to
contact us
anytime
Thank you
---
Tweet Share Pin Email.