What Is SSL (HTTPS) and Why Is It Important?
The World Wide Web is a wonderful place that offers virtually endless possibilities for E-commerce, information exchange, networking, or entertainment.
Unfortunately, not everyone online is sincere and trustworthy.
That's why websites and email servers need to implement strong security measures that will protect their users and visitors
Why do you need an SSL Certificate?
It establishes trust between you and your customers or visitors
Goggle will rank your web site higher
You take all information seriously to protect sensitive information such as credit card numbers, social security numbers, licenses and passwords
All pages with sensitive information are protected by SSL running with "HTTPS://" instead of "HTTP://" in your browser
Stops tampering with or changing the data contained in communications to and from your website
Showing a "Site Seal" demonstrating that an SSL Certificate is active on your website and that anyone can verify the security of your website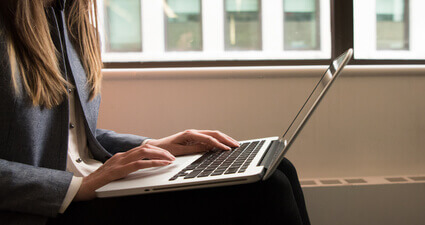 Data transported over the regular HTTP protocol is unencrypted
When a website using HTTP is protected by SSL it inherits the letter "S" at the end.
HTTPS keeps your information secured in two separate ways
It encrypts your data to make it impossible to obtain your private information
It also provides a reliable identification mechanism that the site you are visiting is not an impostor.
The strongest argument for switching to HTTPS
Is that you are making your website more secure
Although there are limits to this. HTTPS is not like a web application firewall.
It's not going to stop your website from getting hacked.
It's not going to stop phishing emails getting sent.
If you're using a Content Management System (CMS), like WordPress, or you have any other login where you host any kind of sensitive data,
then setting up a secure HTTPS login is the absolute minimum precaution you should take.
HTTPS is the basic price of security. It's the very minimum you can offer your visitors.
Aside from security, HTTPS also improves visitors trust.
Does HTTPS improve conversion and trust for businesses which do not take online payments?
There is evidence that the use of security seals can improve lead generation by over 40 percent.
According to research performed by GlobalSign, more than 87 percent of respondents would abandon a purchase if there was no HTTPS in use.
Not only do your visitors pay attention to your site's security,
But so does Google. Security is at the heart of what Google does these days.
That's why Google has listed HTTPS as a ranking factor .
HTTPS offers the base level of website security.
Switching to HTTPS is fairly straightforward for smaller websites.
For larger websites, it can be more complicated, from an SEO perspective and requires skilled technical staff to make the changes.
The direction of travel is clear
Using HTTPS will increasingly be the norm rather than the exception, and you should plan to migrate sooner rather than later.
---
Comments, questions or leave a reply
Contact Us
---
COMMENTS
Delices G
These articles covers everything that an aspiring blogger needs
---
Patrick J
Thanks for sharing the inspiring blog
---
Tweet Share Pin Tumble Email