Social Media Marketing
Social Media Marketing (SSM) has become a powerful tool for any website owner or business. Most consumers look for businesses that have a social media website. Social media has become one of the top communications between consumers and businesses. Most businesses know the importance of communication and how social media makes it easier to reach a larger crowd.
But what "SSM" can give. It can take away just as fast. Ignoring your target audience, being too controversial or simply using a hashtag incorrectly could cost you.
Let us look at some interesting Social Media Statistics you need to know.
As well as the worst Social Media Mistakes a business can make, and how to avoid them.
Ignoring Your Audience
Social media gives you the unique opportunity to engage with consumers in a way that is continuously evolving and constantly available. Customers want to feel heard and interaction with immediate reaction. One of the worst things you can do is Nothing! Not responding or with a generic blanket response is a very big missed opportunity.
Not Having A Sound Strategy
Not having a good social media marketing strategy is a mistake. This allows you to set goals and objectives with which you can measure impact. How you monitor and evaluate your social media channels, content distribution and engagement should be identified in advance. You can address how the company will respond to comments, questions, and backlash.
Using Hash Tags
Using hashtags just because you think it sounds good is normally a bad idea. Do a search to see how other businesses like yours are using hashtags. Hapless hashtagging is likely to go horribly wrong. However, choosing a unique, yet relevant, hashtag for your brand ensures the spotlight remains on your business, and for the right reason.
No Response to Comments and or Reviews
People want you to respond to them. One mistake business owners make is not responding to reviews and comments. Customers want to identify with companies that respond to them. This will make your customers feel appreciated and considered as caring. Good comments show that it is meeting the expectations, negative comments can help the company improve their services.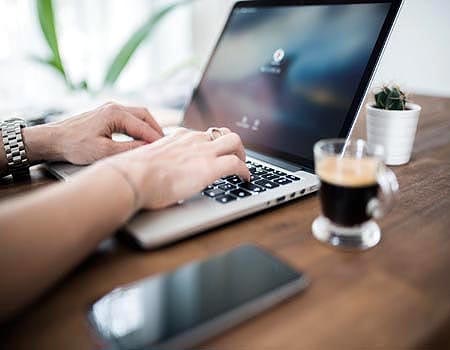 Going Too Far
For Facebook, one of the biggest mistake is publishing articles that will cause your audience to hide the posts. You do not want to be boring, some controversy or edginess is okay, but don't go too far. Regularly monitor any feedback, and respond on a timely basis. Once they jump ship, you will probably never see them again.
Investing For The Long Term
I hate to see a Corporate social media account that used to be active but has dwindled to a random post every few weeks. It may be easy to start a social media channel, but before you do, make sure you have the ability to maintain it.
Too Political
While it's important for you and your business to uphold their core values and beliefs. But when commercial social media accounts begin to take too strong political stances, they risk losing followers. Refrain from interacting with political posts and avoid being too political by unfollowing political party organizations or government officials.
Turning Social Accounts Into Sales Circulars
Social media is for connecting and building a devoted network. If all your social activity is promoting products and or discounts, you forfeit the opportunity to build relationships, and worse you show your customers to shop with you only when they get a discount.
Inconsistent branding
You should have a consistent brand. Customers want to find consistency on social media platforms. Having inconsistency in different social media platforms makes customers not trust your brand. The credibility of the brand will be in question, and that is not good for any company. You should ensure that the business brand remains constant and credible in all platforms to make sure they do not question whether the business is trustworthy.
Using social media platforms in the correct manner is beneficial for any website and businesses, especially in our growing digital world.
We welcome your comments, questions, corrections and additional information relating to this article. Please be aware that off-topic comments will be deleted.
If you need specific help with your account, feel free to
contact us
anytime
Thank you
---
COMMENTS