Google Analytics Alternatives
Looking for the best alternative to Google Analytics GA4?
We found 24 free or low cost web analytics platforms you may want to consider.
Google Analytics 4 is a sophisticated web analytics tool. But it isn't your only option. And now with the new Google Analytics 4 (GA4) we no longer believe to be the best.
Despite its many advantages, there are also plenty of disadvantages to Google Analytics 4. "There are definitely reasons to look elsewhere, depending on your budgets, depending on the type of tracking that you need" says Sharon Mostyn, CEO of Mostyn Marketing Group. It also makes it a poor choice if you care about your users online privacy.
You need reliable analytics software that can help you track relevant metrics and extract actionable insights from your users.
Google Analytics dominates the market, but with privacy becoming a hot topic in recent years many website owners are no longer trusting Google and looking for other options.
Below we list what we believe to be the best 24 alternatives
This is an open-source analytics platform that provides similar features to Google Analytics. It offers real-time analytics, customizable dashboards and detailed reports. Take back control with Matomo - a powerful web analytics platform that gives you 100% data ownership.
GoatCounter is an open source web analytics platform available as a hosted service (free for non-commercial use) or self-hosted app. It aims to offer easy to use and meaningful privacy-friendly web analytics as an alternative to Google Analytics or Matomo.
Simple analytics Umami is easy to use and understand without needing to run complicated reports. Umami collects only the metrics you care about and everything fits on a single page. Open source Umami is dedicated to open source development. Place your confidence in a product that is fully transparent, battle-tested and community supported.
This is an open-source analytics tool that uses a "pay what you want" model. No logging. No IP address fingerprinting. Unique Visitors Metrics are based on the number of unique visitors per day. Focus We keep things simple and only show what you need to know. Friendly We offer a free and privacy friendly analytics service for everyone.
Real-time analytical platform that is easy to use and records and tracks user actions in detail. Clicky's privacy-friendly, GDPR-compliant website analytics service is used by more than one million websites around the globe. Clicky is a refreshing web stats tool that has both deep features and great big-picture aspects.
Your all in one analytics and conversion platform. Splitbee is small in size (-4kb) and runs on a global network. Insights in real-time See your dashboard update live. Understand users as they come and go. A/B Testing. Split your traffic. Create and run experiments on your page. Compare multiple variants. See what works and increase conversions.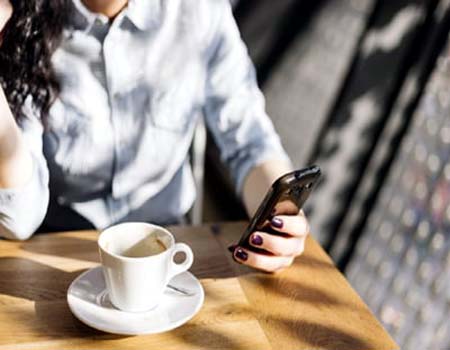 This is best suited for online products. An all-in-one solution for creating great digital experiences Learn about Heap's Digital Insights Platform Complete data, automatically A single snippet automatically captures the entire digital experience of every user on every platform, no engineering needed.
The Easiest Website and Product Analytics Platform - Usermaven The only analytics tool that provides privacy-friendly website analytics and product analytics with pre-built reports. Turn user behavior into actionable insights. Products Website Analytics Simple, privacy-focused website analytics. Product Analytics.
Focusing on users interacting with your website. a free, easy-to-use tool that captures how real people actually use your site. Setup is easy and you'll start getting data in minutes. GDPR & CCPA ready No sampling Built on open source. Sign up it is free.
Woopra provides website analytics based on four data types: people, journey, trends, and retention. Track everything that your users do. Acquire and retain more customers with advanced analytics.
Microanalytics is a simple, clean, user-friendly website analytics tool; a perfect Google Analytics alternative. Fully compliant with GDPR, PECR and CCPA. 1 Kb Fast Green Approved by The Green Foundation EU Hosted in Get Started 5.0 Rated as the Best Privacy Tool The Top-Tier Privacy-First Analytics.
Piwik is a commercial spinoff of Matomo. The main differences are enterprise-level support and the integration of a customer data platform.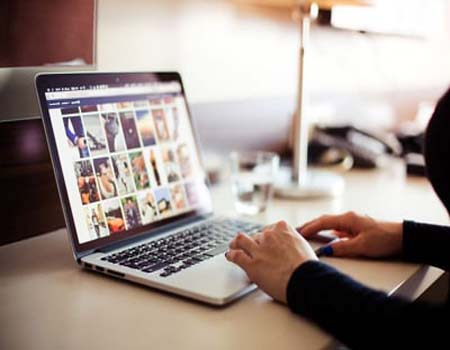 This one is an open-source analytics tool that prides itself on being a GDPR-friendly alternative to Google Analytics. All in one privacy-centric product analytics solution providing insights into how your users interact with your digital products, from acquisition to advocacy. Get started with Countly Trusted by 160+ privacy conscious organizations.
Simple Analytics is a simple Google Analytics alternative. One dashboard to instantly see how many visitors are coming to your website, where they come from and what they do once they're there. Without cookies. Without stalking. Still lightweight.
Another good analytics solution tool for websites, iOS/Android apps and various app frameworks. Smartlook is the only combined quantitative + qualitative analytics platform that's actually easy for growing teams to set up and adopt. Try it free No credit card required. Want really powerful insights? Combine session recordings with event-based analytics. Session recordings.
This is a web analytics platform designed for ease of use. intuitive, accurate, privacy-focused website analytics. GoSquared requires JavaScript. Engage Marketing automation made simple. Web Analytics Simple, privacy-focused website analytics.
Product Analytics for Data-Driven Teams The only product analytics platform that connects directly to your data warehouse to provide actionable insights across the entire customer journey — without SQL or writing a single line of code.
Will track and analyze user behavior based on first-party data it collects from your website or app. Event Analytics for Web, Mobile and More Trusted By Keep It Super Simple We've made it simple to track behavior, find bottlenecks, reduce customer churn, and increase revenue.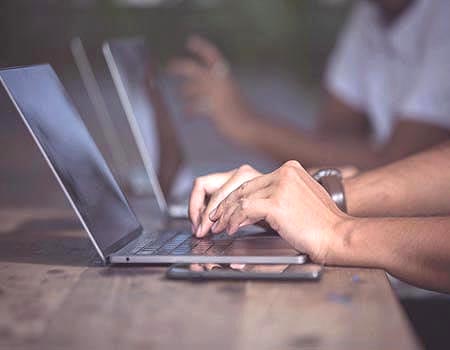 Designed to have a very small carbon footprint. 22 smaller than Google Analytics, and loads twice as fast. This saves terabytes of data transfers per month. It also uses a fraction of the energy required to run, making our analytics one of the greenest around. Planet-friendly.
A privacy-friendly alternative that doesn't come from ad tech and whale companies. Web analytics has become the main source of data providers under the name of free usage.
An all-in-one product analytics platform that includes session recording, A/B testing and other features to track user behavior in your app or website. The open source Product OS A suite of product and data tools. Built on the modern data stack.
Is a leader in the trend of lightweight, privacy-oriented analytics tools. Plausible is intuitive, lightweight and open source web analytics. No cookies and fully compliant with GDPR, CCPA and PECR. Made and hosted in the EU, powered by European-owned cloud infrastructure.
This is another privacy-focused analytics tool like Plausible. It doesn't have the deeper features of GA4, but it's a solid choice if you want a lightweight website analytics tool.
We welcome your comments, questions, corrections and additional information relating to this article. Please be aware that off-topic comments will be deleted.
If you need specific help with your account, feel free to
contact us
anytime
Thank you
---
Tweet Share Pin Email