An Introduction to SEO Basics
SEO is basically the process of getting your website to rank in search engines like Google and Bing so that you can increase your traffic or visitors.
No matter what business or even a personal website you are building. Traffic is one of the best and most important aspects to the success of your Website.
Free and Paid Traffic
These are basically the only two types of traffic. Paid traffic is great as you can see immediate results and calculate ROI from there.
The problem with paid traffic is that it can be expensive if you really want to generate good results. Such as with Facebook Ads, which seems to be getting more and more expensive. And then the biggest, Google Ad-words. Your marketing budget becomes one of the main reason most people do not opt in for paid traffic.
Free traffic will not generate immediate results
With free traffic, such as what Google search results can bring, can be enormous if you are ranking well.
This takes time and work for the results to start showing, and you need to constantly invest your time into it. Simply put, to generate traffic, you need to either invest your time or your money.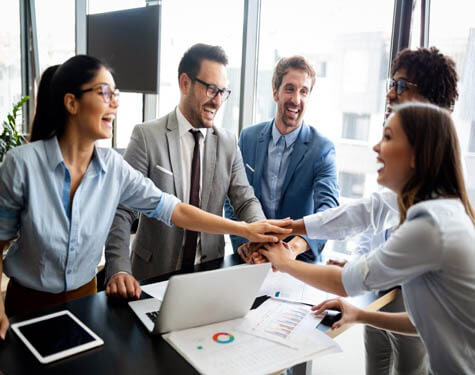 SEO can be the best free traffic method
Some of the best SEO reasons are, it is reliable, it is targeted (with doing proper keyword research and your content is relevant) it is "passive" (doing something once and receive continued traffic).
Boosting Your Rankings in Search Engines
Keyword Research
The first step in the game of SEO is to do your keyword research correctly. One good in-depth keyword research tool is SEMScoop. They provide a bunch of relevant keyword ideas to help you choose your keyword.
Relevance
After you have selected your keywords, it's time for you to start researching and writing the actual content. Our best advice for writing is this is:
Write to your readers. Not the Search Engines.
On-Page SEO
After writing your content, you will also need to optimize the following for the Search Engines.
• Meta Title: This is the title you want to show up in search engines. It can be different from the title in your actual post. Optimize it to include your keyword and some captivating words, but make sure to keep it within 60 characters.
• Meta Description: Short description appeared in search engines. Include your keyword as well, and keep it within 160 characters.
• Keyword in Content: I've mentioned this in the previous tip about writing for your readers. You only need to have your keyword to appear at least once in your entire post.
• Image Alt Attribute (or Alt tag): Make sure you have your keyword in one of your image alt tag as well. Image alt tag is to let search engines know what the image is about.
• Internal Links: Build links within your website. Link to other relevant content on your site with a suitable anchor text.
• External Links: This is NOT backlinks. The external links I'm referring to is the link from your site to another authority website. It's best for you to link to some websites with high authority.
• Video Embed: You don't have to create your own video. But it can help to embed RELEVANT videos into your content. This can increase the time people stay on your site.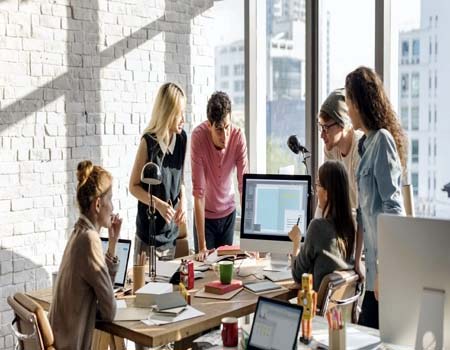 Consistency
Don't expect your website to rank well in Google if you only have one post or a few posts. Consistency is very important. Just like being a Blogger or a YouTuber, you need to consistently put up great content so that more people can see you.
Google will keep track how consistent you are, and your consistency can actually affect your post rankings.
Off-Page SEO (Backlinks)
Off-page SEO refers to the factors outside your website, and which are impacting the ranking of your post. And what most people focus on for off-page SEO is link building (aka back-linking). Backlink are links pointing from other websites to your website. The overall concept is that if you can get a backlink from authority websites, it tells search engines that your website is also good.
Engagement
Engagement refers to the number of comments on your post and the number of shares your post received. In fact, this can sometimes override the power of back-linking. For example, even though your site does not have high authority compared to your competitors. If your post received lots of comments and shares, Google will actually rank it higher than websites with much higher authority. Engagement tells Google that you have a good content and that people are interested in your content. You can afford to write things that are controversial to a certain extent because controversial topics encourage discussion and hence engagement.
Related SEO articles
SEO Tips and Tricks
SEO or SMO Is one better?
Local Business SEO Marketing
Social Media Marketing (SMM) Mistakes.
We hope this helps with a better understanding of SEO
If you have any questions, please feel free to contact us.
Need some help with SEO and your Website?
Try our 17 Point SEO Tune Up.
We welcome your comments, questions, corrections and additional information relating to this article. Please be aware that off-topic comments will be deleted.
If you need specific help with your account, feel free to
contact us
anytime
Thank you
---
COMMENTS
Sam W
Thank you very much for sharing the informative articles.
---
River Y
Very nice, Regards RSH Web Services.
---
Tweet Share Pin Email.