Security > ImunifyAV
ImunifyAV
An intelligent antivirus and security monitoring tool for websites with one-click automatic malware cleanup, domains reputation monitoring and blacklist status check.
What is ImunifyAV?
"ImunifyAV helps you keep your websites free of malware" - Imunify Security
The ImunifyAV feature provides additional security by scanning for malware on your website
Imunify360 is a product set from our industry partner CloudLinux and will provide all customers with the most effective malware detection solution in the industry.
ImunifyAV is part of a suite of tools created by our friends over at CloudLinux.
What's the difference between ImunifyAV, ImunifyAV+, and Imunify360?
• ImunifyAV is a free malware scanner. It scans for malware, however, it does not provide any sort of cleaning capability.
• ImunifyAV+ is a premium malware scanner. An upgraded version of ImunifyAV. It provides malware scanning as well as clean up and reputation management.
• Imunify360 is a complete web server security software. It has all the capability of ImunifyAV+ as well as other features, such as Firewall, Web Application Firewall, hardened PHP, KernelCare, Proactive defense, and backup integration.
For more information and to see the differences see the following documentation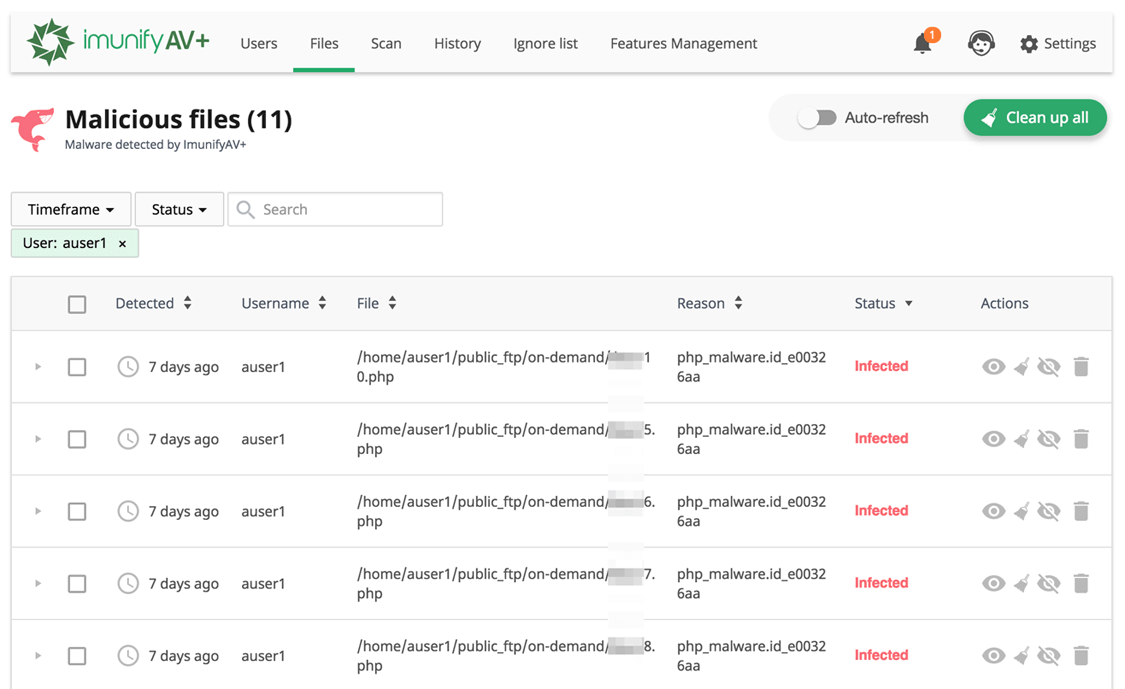 These tools are aimed at preventing compromises on websites hosted on your server and helping to ease the repair in the event of a compromise.
For further reading and how to use, visit the ImunifyAV documentation page.
Related cPanel Tutorials and How To Guides
Manage, tweak, and increase the security and performance
Tweet Share Pin Tumble Email
We welcome your comments, questions, corrections and additional information relating to this article. Please be aware that off-topic comments will be deleted.
If you need specific help with your account, feel free to
contact us
anytime
Thank you