cPanel - Email - Default Address
The default email address is the email account associated with a cPanel's username after creating a new hosting account. This also referred to as a "Catch-All" email address
Creating a Catch-All email address in cPanel
The default email address will "catch" any email that is sent to your domain name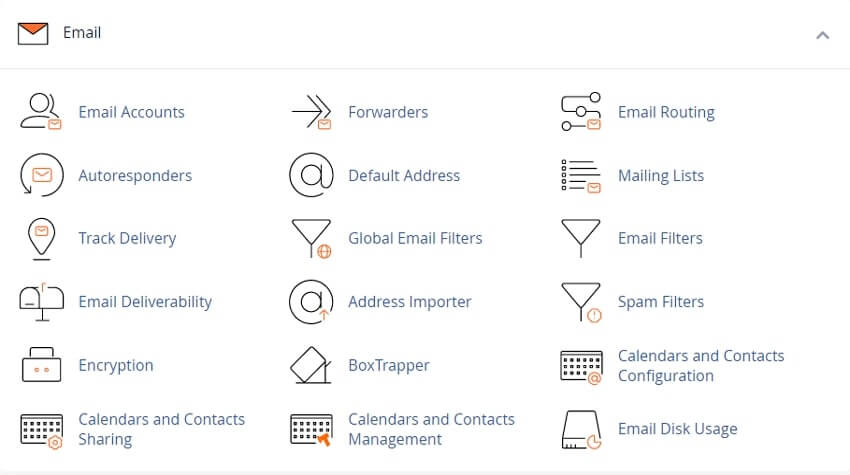 To set up or update a default address for your domain, perform the following steps:
1) From the cPanel Home page, select Default Address under Email.
2) From the Send all unrouted email for the following domain menu, select the domain for which you wish to set or update a default address.
Select one of the following settings
Discard the email while your server processes it by SMTP time with an error message
Select this setting to send an error message to the sender.
Then, enter an error message in the Failure Message (seen by sender) text box.
Forward to Email Address - Select this setting to forward mail to another address. Then, enter the email address or your cPanel account's username in the Forward to Email Address text box.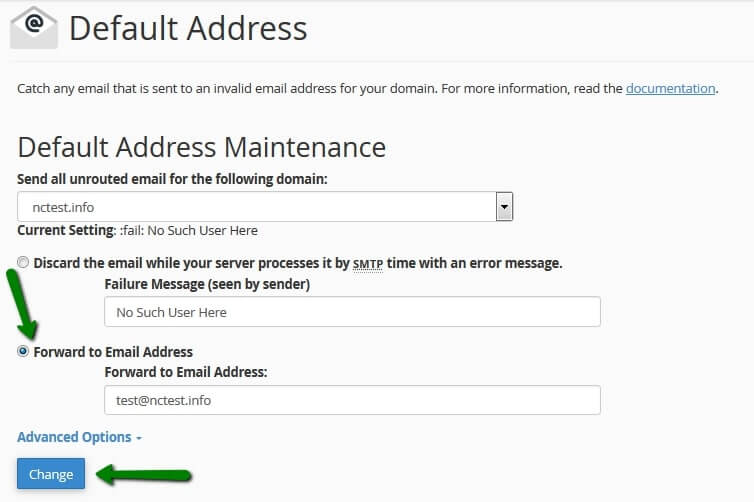 Click Advanced Options to view the following additional settings:
• Forward to your system account - Select this setting to forward mail to the system account.
• Pipe to a Program - Select this setting to forward messages to a program at the path that you define in the available text box.
Related cPanel Tutorials and How To Guides
Manage, tweak, and increase the security and performance
Tweet Share Pin Email
We welcome your comments, questions, corrections and additional information relating to this article. Please be aware that off-topic comments will be deleted.
If you need specific help with your account, feel free to
contact us
anytime
Thank you