Best WordPress Plugins for any Website
Whatever purpose your website is going to serve, whether it is a personal or a business site. You have to make sure it is equipped with the right functionality. Although launching a website involves a lot of planning, organizing, designing and other considerations
It is absolutely essential to give a careful thought about the visual appearance, readability and overall functionality.
The good news is that you can bring any functionality to your WordPress website using a simple plugin, probably not requiring any coding skills at all. It doesn't matter you're launching the site for a client or for yourself, this checklist will help you bring the right functionality to it. Depending on your site purpose, the Plugins you'll need may vary, but you will find some picks in the list that would certainly meet your needs.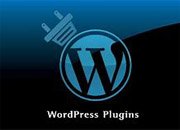 • Security Plugins
Bad bots are your #1 security threat. They are responsible for all 99% of WordPress security probes, attacks, injections, malware and vulnerability exploitation. Bad bots are relentless, and never tire of probing your security defenses.
With more than 2 million active installs, Wordfence Security is one of the most sought after security solutions for WordPress websites. The high-end features provide protection from unidentified threats generating from unknown sources.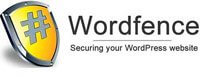 The Threat Defense Feed mechanism drives the functionality of this amazing plugin. Wordfence Scanning function is capable of identifying and eliminating more than 44,000 known malware types. Key Features. Wordfence Firewall foils all the hacking attempts on your website. Wordfence Scan scrutinizes all the activities and intimates the owner about the threats. Live Traffic function imparts real-time information regarding the traffic sources. Pros. It offers multi-site security for more than one website. It is compatible with most of the themes and plugins. You can access WordPress Security Learning Center, a valuable learning resource on Wordfence official website. Cons. Some features, such as Country Blocking, Scheduled Scans, and two-factor authentication, are available with the Premium version.
WP-Hide has launched the easiest way to completely hide your WordPress core files, login page, theme and plugins paths from being shown on front side. This is a huge improvement over Site Security, since no one will know whether you are running or not a WordPress
WordPress Security Protection: Malware scanner, Firewall, Login Security, DB Backup, Anti-Spam… View Security feature highlights below. View BulletProof Security feature details under the FAQ help section below. Effective, Reliable & Easy to use WordPress Security Plugin
CleanTalk is a Cloud security service that protects your website from online threats and provides you great security instruments to control your website security. We provide detailed security stats for all of our security features to have a full control of security
The iThemes Security setup and onboarding experience is designed to allow anyone to secure their WordPress website in under 10 minutes, without needing a degree in cybersecurity.
Rublon Two-Factor Authentication (2FA) Instant account security with effortless, email-based two-factor authentication; optional mobile app for more security; no tokens. Protect your website from would be hackers.
All In One takes your website security to an advanced level with this security plugin for WordPress websites. The developers claim this security plugin will not hamper your site speed.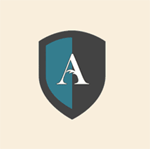 The users can schedule automatic database to minimize the risk associated with loss of data. Key Features. Security levels are categorized into Basic, Intermediate, and Advanced. Login Lockdown feature secures the website against Brute Force Login Attacks. The Strength Meter Gauge intimidates the security score. Pros. Regularly updated to prevent any loophole in the plugin functionality. Provides overall security solution including firewall setup, database security, user security, etc. Cons. The Intermediate and Advanced may not be compatible with the theme and other plugins. Before proceeding with these features, get acquainted with the Basic security feature.
• Blog Plugins

News & Blog Designer Pack. WordPress Blog Plugin can be use as a news and blog page builder to create a news page or blog page for your website. Blog Designer Pack display WordPress posts with multiple designs. News & Blog Designer Pack is also useful to create a news magazine website.

WP Blog and Widget plugin add a Blog custom post type, blog widget to your WordPress site. WP Blog adds a Blog tab to your admin menu, which allows you to enter Blog posts just as you would regular posts. Manage and display blog, date archives, widget on your website. You can display the latest blog post on your homepage/frontpage as well as in the inner page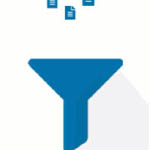 Blog Filter–Post Filters Post Portfolio Gallery. Blog filter has a really simple and easy to use (user-friendly) interface. It can filter your blog posts according to categories and tags. All your posts will be shown in beautiful grid layout. Just click on any category/tag filter, and it will filter posts instantly. This feature can help visitors to get the filtered content easily which they are looking for. it is so easy to use for both beginner and expert users because you don't have to do anything, just install and activate the plugin. You can generate the shortcode and paste it where you want to show blog post filtering or post portfolio. It will automatically fetch all blog and categories itself.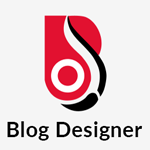 Blog Designer is a good handy and free solution for everyone who is looking for a responsive blog page with the website. Blog Designer provides you with a variety of 15 different blog templates to setup your blog page for any WordPress websites. Sometimes, we always stick with one blog layout as per theme, but it's not easy to change or modify only blog layout very easily, only you can do it by modifying code and css files.

Blog Designer Blogs are the major attraction for marketing your website. The Blog designer post and widget plugin helps your blog posts to slide and display in a fancy way that gains maximum attraction from the website visitors. It is an easy and quick process to add install and display the blog slider on your website page. The blog designer post and widget plugin slides and grids the blog posts in two different designs. It helps in enhancing your website page with more attraction. You can start blogging and displaying your latest blogs in a more creative way using the plugin.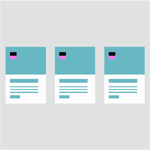 Wp Blog News With Wp Blog News it's very easy to implement a Blog News in WordPress.Awesome Responsive Blog News WordPress has been created to display Blog News on your WordPress site. Add shortcode in your page [blog-news]. You may provide arbitrary sections, in the same format as the ones above. This may be of use for extremely complicated plugins where more information needs to be conveyed that doesn't fit into the categories of "description" or "installation." Arbitrary sections will be shown below the built-in sections outlined above.
• SEO Plugins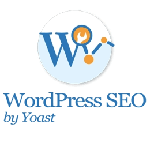 Yoast SEO is second to none when it comes to SEO. If you want to make the right foot forward and have search engines love your website, Yoast SEO is your best partner. It helps you to fully optimize your website by writing a keyword rich content, relevant post meta descriptions, inserting image alt tags, social sharing text, etc. The plugin features a snippet preview functionality, which displays how your content will look like in search results. Used by 4 million WordPress sites.
The original WordPress SEO plugin. Improve your WordPress SEO Ranking with our comprehensive All in One SEO plugin and toolkit. Features are highly optimized for Google, and other popular search engine algorithms, because we follow the most up-to-date SEO standards and SEO best practices.
Compress and optimize images with lazy load, WebP conversion, and resize detection to make your site load amazingly fast. Smush has been benchmarked and tested number one for speed and quality. It is also the award-winning, back-to-back proven crowd favorite image optimization and image compression plugin for WordPress.
Google Analytics (GADWP) will give you detailed reports on your site performance, traffic sources, user interactions, geolocations and many more. It allows you to compare reports from different periods, as well as export them to PDF or CSV formats. You can set custom reports, set and manage goals for tracking targeted activities, and filter out any unnecessary information from your reports. Google Analytics also gives you AdSense, AdWords and eCommerce sales stats. The plugin has a very user-friendly back end, and is super easy to customize.
Optimize site speed with best WP cache plugin. Hummingbird makes your website faster. Optimizes your site's performance by adding new ways to boost Google PageSpeed Insights. With fine-tuned controls over file compression, deferring CSS and JavaScript styles and scripts. Minify for CSS, JS, and Lazy Load integration, with world-class caching. Hummingbird is brought to you by the WordPress speed specialists that created Smush image optimization. Active on more than +1 million websites. Get the complete speed boost with Hummingbird.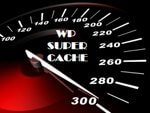 Caching Plugins are must for any WordPress site. WordPress is dynamic due to which a ton of files are created during the fetch process. To get rid of that slow process happening every time, WP Super Cache creates a copy of the page. Once loaded, it serves the page to the readers, which increases your website performance.
Broken Link Checker is an excellent plugin that checks your website for any broken or missing links. The plugin lets you fix broken links and improves your website's SEO and user experience. It monitors both internal and external links in your posts, pages, comments, blogroll, and custom fields as well.
• Contact Form Plugins
The best WordPress contact form plugin. Drag & Drop online form builder that helps you create beautiful contact forms with just a few clicks. Comes with pre-built form templates. WPForms allows you to create beautiful contact forms, feedback form, subscription forms, payment forms, and other types of forms for your site in minutes, not hours.
The Drag and Drop Contact Form Builder for WordPress. The 100% beginner-friendly WordPress form builder. Drag & drop form fields to build beautiful, professional contact forms in minutes. You can design beautiful, complex forms like a pro with a dedicated support team at your back. No question is too small. Build your forms with a professional team happy to answer any question or address any issue.
Form Maker is the most feature-packed form generating plug-in, allowing you to create any kind of contact, registration, survey, application, questionnaire forms with custom styling and design. It comes with an easy to use visual editor and lets you add a number of form fields to the forms and fully customize them. There are 4 form display options-embedded, topbar, scrollbox and popup, and a myriad of editable form themes, that you can further customize and use. The plugin supports PayPal, Google Maps, three types of Captcha protection and many more.
Google Captcha (reCAPTCHA) plugin is an effective security solution that protects your WordPress site contact forms from spam entries, while letting real people pass through with ease. It can be used for login, registration, password recovery, comments, popular contact forms, and other.
This Image Credits Nofollow plugin adds credits to the media uploads: Source and source URL. URLs are nofollow (no follow) by default, but you have the option to follow them. With a short code and various options to display image credits in the posts. This becomes very important when you need to get an image from Google Images which is relevant to your blog post article.
• Social Media Plugins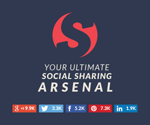 Social Warfare gives you full control over your social sharing and lets your visitors share your content across various platforms. It gives you the most attractive sharing buttons that you can place anywhere on your site, with the possibility to have floating share bars. The plugin supports share counts and a popular posts widget, to let you display some of your most popular posts in a widget. You can fully customize the share buttons with the available style and design options, or create your own button styles with custom CSS.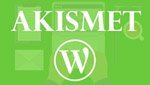 You don't have to install Akismet as it comes pre-installed with WordPress, but you still have to activate it from the plugin's section. It is a comment spam filtering plugin, which will monitor your site's comment section for spam and block the users and content right away. Site moderators can see the approved comments for each user and manually mark comments as spam.
YARPP lets you display posts, pages, and custom post types to your visitors relevant to the content they're viewing. It chooses the relevant content using its advanced algorithm, which takes into account the post content, titles, tags, categories and custom taxonomies. You have full control on how your content is displayed to your readers with the number of template options the plugin offers.
MashShare is Social Media Share Buttons for Twitter, Facebook, and other social networks. Highly customizable Social Media ecosystem.
Social Media Auto Publish posts automatically to social media networks like Facebook, Twitter, and LinkedIn. The plugin supports filtering posts based on custom post-types as well as categories.
• Backup Plugins
UpdraftPlus website backup is a very important process for any website. When there is a mistake and if your whole WordPress website got messed up, you should have a recent backup to restore. Never depend on your host for weekly backups. You can make hourly backups with UpDraftPlus so that you may sit with relief.
The backup plugin BackWPup can be used to save your complete installation including /wp-content/ and push them to an external Backup Service, like Dropbox, S3, FTP and many more, see list below. With a single backup .zip file, you are able to easily restore an installation. Please understand: this free version will not be supported as good as the BackWPup Pro version. With our premium version, you get first class support and more features.
Improve your WP security with powerful one-click tools like backup and malware scan, drive more traffic and engage your site visitors. It comes with analytics tools, social sharing, related posts functionality and many more features to help you grow your site audience. Its powerful monitoring and protection features will make sure your site and its data is safe out there. Other of its features include contact forms, carousels and slide shows, extra widgets, YouTube embed, and more.
WPvivid - Auto migrate, move, duplicate, clone, back up WP. Create staging sites. All-in-one backup, migration & staging plugin. Schedule, offsite backup.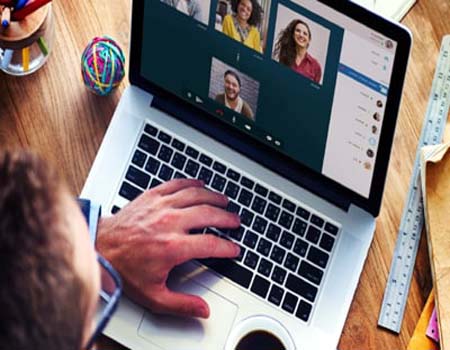 These are the plugins that will come in handy no matter what kind of site are you going to set up. They bring lots of outstanding functionality and are super simple to use. Be sure you share this to your WPBuddies so that they too would have a fully functional website.
Hosting, Domain, Security, and Privacy
Bundled together in one low price for all our WordPress hosting packages.
Also see our Blog Website Setup Services.
---
We welcome your comments, questions, corrections and additional information relating to this article. Please be aware that off-topic comments will be deleted.
If you need specific help with your account, feel free to
contact us
anytime
Thank you
---
COMMENTS
Fab Di Franco
Thanks again and keep up the great work.
---
Kelly Montilla
Very informative blog. Thanks for sharing.
---
Tweet Share Pin Email.