Benefits of Website Redesign
It is extremely important for any business to have a good-looking, updated, easy to use and responsive website. Many surfers, not only check your website but your competitors as well. Your website is an essential element that they will base their first impression on. And if you have done it right, it is your 24/7 salesperson.
Many businesses know of the importance of a user-friendly modern website and do see the problems with their current site. But are still unsure about how to start the redesigning process.
A Redesign is very involved and time-consuming. It will not matter if you do it yourself or hire a Designing Firm to do it for you. But in the end is the excitement of having a brand new, up to date, online presence that you will be proud to show everyone.
Here area 8 signs that may help you decide if now is the right time to invest in a redesign of your website.
Does It Look Outdated?
Companies will redesign for different reasons, but the main reason is it just looks like an old, outdated website. You will not believe how many companies still have websites that look like they were done 20 years ago. Even people with no experience can tell they are outdated.
This will hurt your business, especially if potential customers are choosing between different companies. Internet users will most likely go with a nice looking, modern, easy-to-use website because it provides the assurance that the company is growing and keeping up with the latest design trends and technologies.
Does it view properly across all devices?
Is it Responsive?
It was easy for companies to maintain their PC only websites years ago when people did not use their mobile devices so much. Today users will be looking at your website from a desktop, laptop, tablet, phone or many variations of mobile devices. A responsive and Cross Browser Compatible Website is expected, and a seamless experience from all of their devices. They also want to make sure that if they saved the product in their cart on mobile, it is still there when they go to the site on their laptop. They want to be able to do the research on their phones and share the information they have found with friends and colleagues. You will lose these customers if your site does not provide this type of experience across all devices.
Bad user experience
Bad User Experience is something that almost every Web Designer has experienced from time to time. Even search engines like Google are also highly obsessed with UX. If you do not make your website design pleasing, you might also experience negative impacts on your ranking. A bad user experience might be because of the basic layout looks old, hidden or just plan bad navigation, irrelevant information.
Is it hard to navigate?
The navigation is something that many designers think it is not as important as the pages and content. If even a quarter of your visitors can not find the page they are looking for, that is a problem. If the navigation is confusing to the user in any way, you run the risk that they will grow frustrated and leave your site altogether. What makes a good website? A website that is easy to browse.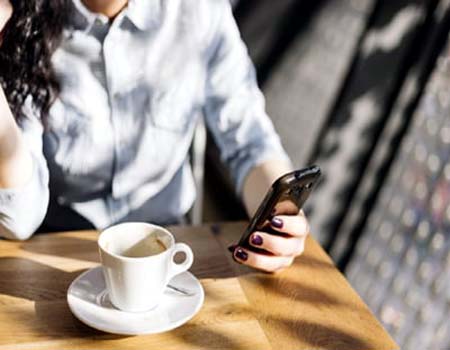 Does it reflect your latest business and marketing strategy?
Many times we have seen that a business strategy has changed or launched new products and services, but none of these things are reflected on their website. Your business website must also reflect your current strategy and service offerings. This is especially important if you know that your potential clients go to your website before they give you a call or email you. They need to see the current state of your business, and if your online presence is not reflecting that, you probably just lost them.
Do you still have "Flash" on your Website
Flash was the best, and before the iPhone. But anymore it just does not work. iPhone and iPad devices do not support Flash of any kind. Along with that, major search engines like Google, Bing, and Yahoo do not index it well. If you still have Flash on your website, you need to remove it. As of 2014 Google stated that they may warn search engine users that sites contain this technology may not work on their devices. A site built entirely using Adobe Flash may not run on mobile device's. So why take the chance?
Is the Website's content outdated?
Good content will set you apart from your competition and deliver the right message to your users. This can be done through text, videos, tutorials, how-to instructions, etc. Content marketing has become very important and huge role in the success of your business. The ability to update and add new content is necessary, and you should be able to easily Also, make sure that your Website is optimized for SEO, which will help with your marketing efforts.
Do all the features work properly?
Layout is not the only thing to consider when considering a website redesign. Good development is also crucial. If you have a good-looking website, but users leave because some features are not functioning right, you will lose business. So many times people complain that the shopping cart is not working or is too complex, and it takes the company months or even years to fix. The company will lose more money during that time than what the website upgrade will cost.
Are the Third Party Tools outdated?
If your Website is like most sites today, you have embedded third-party tools that improve its functionality. Shopping cart widgets, JavaScript Libraries. CSS scripts, contact forms, just to name a few. If these tools on your site are not up to today's functionality standards, you should definitely consider updating them. Ask yourself these questions to determine whether you need to replace or remove these tools:
How are these third-party tools working?
Are they slowing your website speed down?
Are there any new and improved versions available?
Nothing drives customers away like third-party tools that are outdated in terms of function or design, or just don't work correctly. Update to more modern ones that will not only appeal to your visitors, but also turn them into leads or sales.
When you are finally ready for a redesign, be prepared and allocate enough resources. This can be an exciting process that will help you and your company look inside your business, re-analyze your goals and strategies. Then launch a beautiful, modern, easy to navigate website that will help your business grow.
We welcome your comments, questions, corrections and additional information relating to this article. Please be aware that off-topic comments will be deleted.
If you need specific help with your account, feel free to
contact us
anytime
Thank you
---
COMMENTS
Howard G
Nice blog and ideas for blogger or persons planning to redesign there website.
---
Robin J
Enjoyed reading all your articles, keep it up please.
---
Alan K
Thank You again for sharing and inspiring us, Keep it up guys.
---
RSH Web Services
Thank you Alan, is there is something specific you would like to see please let us know.
Tweet Share Pin Email.