Website Redesign Services
For a responsive, mobile friendly, increased traffic, better SEO conversion rates.
We address usability and technical issues to improve your website

Redesigning -- Makeovers -- Upgrades
Website upgrades and redesigning geared toward improving the overall look and visual impact of your old website. Most of the inquiries that we receive request a website overhaul or redesign. Many websites we see are around 5-10-15 years old, and they NEED a redesign. It is not a correct assumption that by redesigning your website, you will automatically increase marketing. The fact is, you can increase your sales without driving additional traffic to site, by just increasing the conversion ratio. But a website if redesigned with SEO marketing, responsive, mobile friendly, clear navigation and proper content placement can increase conversion rate exponentially. Here at RSH Web services we have a clear understanding for website overhauls. Redesigning the website with an eye to high conversion rate and proper optimization for search engines. Basically, the relentless advance of web technology offers new ways of doing things. It also offers opportunities to do things that were not previously possible
---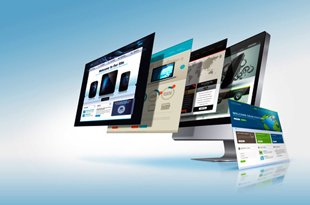 Redesigning Services That Deliver
Thanks to our web designing and development expertise, we enable you to lessen the common and often disastrous risks of website migration. Our services cover the full spectrum of website redesign to help you:
Create a new, modern and responsive design
Attract mobile visitors to the website
Improve content personalization to increase visitor engagement
Create new functionality that would support your current business needs
Gather multiple websites under one roof with the help of a single CMS
Fix user interface bugs and low performance issues
While performing your website redesign, we not only replace old scripting and technologies with new ones, but also anticipate your future needs and business growth along with website updates
Our Website Redesigns are More Than a Fresh Coat of Coding. While we guarantee that you'll be extremely happy with the way your website looks once we're done redesigning it, we want you to know that our process involves more than simply creating a site that looks nice. Because we understand that the goal of your website is to generate more leads or sales for your business, every decision we make will be focused on that goal. As a result of putting that focus at the core of our redesign process, the end result of our work will be a highly optimized website for your business
Why You Should Consider A Website Redesign
"Mobile Responsive Website Design"
Which is now an important ranking factor in Google's assessment of your website. Sites that give mobile users a poor viewing experience will be penalized. In an ever-changing marketplace, change is unavoidable. Consequently, if you fail to embrace the latest technology and adapt, you will, in all likelihood, lose some of your market share. Updating your business website by incorporating the latest technological advances and making sure that it renders well on a wide range of mobile devices, plays an important role in helping you adapt to change. Today, it is not sufficient to simply create a website. You must create a unique web design that utilizes the latest technologies, making it search engine-friendly, aesthetically pleasing, fast-loading, with flawless conversion on mobile devices.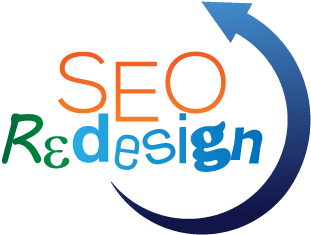 ---
Did you know that 68% of visitors leave a website because of poor design? We are here to help you prevent that. Approaching redesigning as the most strategic asset of your future website, our team exploits powerful techniques to make it look professional and consistent with your brand identity:
Responsive and user-friendly UI – Providing equally smooth access from multiple mobile devices with various screen sizes – just like Google recommends
Personalized UX – Offering visitors only relevant content
High page speed – Almost 70% of visitors abandon the page if takes more than 2 seconds to load
Smooth navigation – Making the website easy to read and use thanks to a logical page hierarchy
Coherent formatting styles – Including headlines, sub headlines, bulleted lists and other key elements
Extensive visualization capabilities – Making your content more comprehensible and engaging with the help of icons, tables, images and videos
---
Do I need a Website Redesign?
If your Website is slow or outdated, you're losing money. Even if you optimize your other marketing strategies to drive your audience to your website, Thee is a good chance you will lose them when your site doesn't load at high speeds or looks terrible on their mobile device. A website redesign can be the best thing you can do to keeping traffic on your site and sealing conversions. If you don't give your visitors exactly what they're asking for right when they need it, you risk them clicking away. Most business owners do not know if their website could benefit from redesign.
There are over 2 billion Internet users in the world.
More and more the public is using their mobile device to surf the web. And on an almost daily basis, we are seeing technology companies such as Apple, Samsung and Google launch new devices. All these devices differ on one crucial thing; their screen sizes. A professionally created responsive website design will add many benefits to your company. With the increasing number of Internet users there is a need for your website to adapt to various platforms. All of or design and redesigning services are response mobile friendly
---