LifeType Blog Hosting
Faster Blog Sites for your Customers
A CMS for Blog Creation and Management

LifeType started as a project to create a flexible blogging program. Built with the intention to have a scalable architecture while keeping the core as small as possible, ensuring an efficient and fast Blog web publishing engine. LifeType supports multiple blogs and users, media management, clean URLs and support for sub-domains. Writing articles is easy with the built in state of the art WYSIWYG editor. Adding content, pictures and sound files is just as easy. The Dashboard provides you with all the information you need. Recent articles, comments and trackback as well as brief statistics get you updated about your blog immediately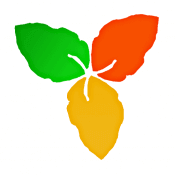 The LifeType Hosting Solution
Finely tuned, very reliable, incredibly fast and ready for you
LifeType Blogging Features include
Integrated Media Management
User Friendly Interface
Mobile features
Multiple Blogs in one Installation
Central Page for Communities
Subdomains
Powerful Plugin Framework
Nice Looking URLs
Nice and Clean Code
Clean Content
Choose your Style
Built-in anti-spam Filter
Support for Trackbacks
Multiple Users per Blog
Smarty Templates
XMLRPC
Pro Personal
5 Email Accounts
5 Sub Domains
1 Website
Lock in this price now
$ 4.97
/mo
For Life!
No long term contract
Most Popular
Pro Business
25 Email Accounts
Unlimited Sub Domains
5 Websites
Lock in this price now
$ 7.97
/mo
For Life!
No long term contract
Pro Ultimate
Unlimited Email Accounts
Unlimited Sub Domains
10 Websites
Lock in this price now
$ 12.97
/mo
For Life!
No long term contract
Setting up your LifeType Web site is the fastest way with the Softaculous Installation though cPanel. And you will automatically receive a notification when a new LifeType version is available so you always have the latest and the most secure version available
RSH Web offers the latest speed technologies, enhanced performance with NGINX, HTTP/2, PHP7 and free CDN. Providing Free SSL (HTTPS) certificates with each LifeType account. Firewall Security and DDoS to help stop website vulnerabilities
See specifications, read reviews and much more on every App available via Softaculous Demo
Try the industry's leading and easiest to use website control panel cPanel Demo
Frequently Asked Questions (FAQ's)
How secure is RSH Web's Hosting?
An average of 30,000 sites are hacked each day globally. Our security measures help prevent this and protect your website and investment. RSH Web Services offers DDOS protection (brute force defense), free and paid SSL certificates, ConfigServer Security and Firewall and a number of other security features. All at NO additional charge to you
What hosting services are best for a website?
Some of the most important hosting services that are especially suited for any business or personal web site include: Email addresses matching your domain, 24/7 support, state of the art control panel, SSL Certificate to help protect your website and customer data
Can I have multiple domains pointing to my website?
Yes, We can "point" other domain names to your existing website with no additional charge to you. You will need to make sure these Domains also use our Name Servers or DNS numbers. This is a great way to expand the marketing of your website
Can I transfer my Domain Name to your Hosting?
Yes, just let us know you are requesting a "Domain Transfer" and not a new domain. You should keep the service with your current provider while waiting to complete the transfer process. If the contact email on your domain has changed from the time you originally registered your Domain, you will need to contact the original Registering Company to make changes
45 Day Unconditional Money Back Guarantee On all Hosting Packages