FlatPress Blog Hosting
Free SSL Certificates for All Blogging Accounts
Built for Speed, Engineered for Security, Crafted for You

FlatPress is a very lightweight and easy to set up Web Blogging script or program. Plain and simple with just PHP. No database is needed. Features include Standard compliant (XHTML valid) No need to fiddle with SQL. Easy to backup with just one directory to copy. Easy plugin support system. Widget support. Easy to customize with themes (powered by Smarty). FlatPress is free software under GNU GPLv2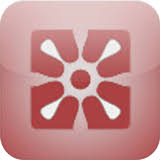 The FlatPress Hosting Solution
Finely tuned, very reliable, incredibly fast and ready for you
FlatPress Blogging Features include
PHP
Fast SSD RAID-10 Storage
Standard-compliant (XHTML valid)
No need to fiddle with SQL
Easy to backup! Just copy one directory
Easy plugin system
Widget support
Easy to customize with themes (powered by Smarty)
Pro Personal
5 Email Accounts
5 Sub Domains
1 Website
Lock in this price now
$ 4.97
/mo
For Life!
No long term contract
Most Popular
Pro Business
25 Email Accounts
Unlimited Sub Domains
5 Websites
Lock in this price now
$ 7.97
/mo
For Life!
No long term contract
Pro Ultimate
Unlimited Email Accounts
Unlimited Sub Domains
10 Websites
Lock in this price now
$ 12.97
/mo
For Life!
No long term contract
Setting up your FlatPress Web site is the fastest way with the Softaculous Installation though cPanel. And you will automatically receive a notification when a new FlatPress version is available so you always have the latest and the most secure version available
RSH Web offers the latest speed technologies, enhanced performance with NGINX, HTTP/2, PHP7 and free CDN. Providing Free SSL (HTTPS) certificates with each FlatPress account. Firewall Security and DDoS to help stop website vulnerabilities
» Softaculous Demo
See Specifications, Read Reviews and much more on every App available via the Softaculous Auto Installer
» cPanel Demo
Everything is simple and easy with the industry leading website control panel "cPanel"
Frequently Asked Questions (FAQ's)
Why are you not listed on those "Best Website Hosting Reviews" sites
Those are all paid affiliate websites. They get a commission every time some one signs up through their website. You will only see reviews of hosting companies that pays the most affiliate commissions. You can read more about this here
I dont have a Domain yet, Can you help?
Choose a Domain Name for your website that looks as great as your work. It is vital that you make the domain name for your business something that is not too complicated, that represents your brand well, and that will help your audience to remember you. Its all about making a strong first impression. With over 100 domain extensions we are sure you will find one that works
How hard is it to transfer my website?
Undecided and maybe worried about the move of your website. Nervous about doing the actual site migration by yourself? Don't be! In most all cases we can move your site for free. Just contact us to see if they can move your site for you. A worry free migration! You can then start using all of our website hosting resources. Isn't it about time you enjoy working with your Web Hosting company again
Do you have CRON support?
Yes, CRON is fully supported and manageable through the cPanel interface Use the Cron Jobs interface to automate certain commands or scripts on your site to run at a specific time
45 Day Unconditional Money Back Guarantee On all Hosting Packages