Lychee
The perfect place to store all your photos
No limits, no compression, no loss in data
DDOS protection for all hosting accounts

Lychee Web Site Hosting
Self-hosted photo-management done right

Lychee is a free photo-management tool, which runs on your server or web-space. Installing is a matter of seconds. Upload, manage and share photos like from a native application. Lychee comes with everything you need and all your photos are stored securely
Manage
Managing your photos has never been easier. Upload, move, rename, describe, delete or search your photos in seconds. All in one place, right from your browser
Share
Sharing like it should be. One click and every photo and album is ready for the public. You can also protect albums with passwords if you want. It's under your control
---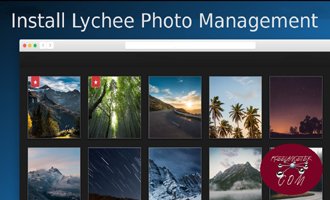 View
Look at all your images in full-screen mode, navigate forward and backward by using your keyboard or let others enjoy your photos by making them public
Open
Lychee is completely open-source. Everyone can take advantage of the work we have already done and improve it. We are open for every suggestion or help
Secure
Your server, your data, your rules. Never depend on someone else. Lychee is a self-hosted solution, so you are in the full control of your photos.
Beautiful
Our goal was to create a web app everyone can use. Lychee works intuitive and comes with a stunning, beautiful interface
EXIF
Get the most out of our photos. Lychee supports EXIF and IPTC Meta-data. Always available one click away. Clearly listed next to all other information
Import
Import your photos from various sources. From you local computer, server, via URL or even from your Dropbox
Tag
Never lose one of your photos in the depth of your albums. Tag them or mark them as important. Every single photo or all selected photos at once
The Lychee Hosting Solution
Our web hosting Lychee packages are fine tuned, reliable, incredibly fast and are ready for you
Pro Personal
5 Email Accounts
Spam Protection
Domain Privacy
Unmetered Bandwidth
5 Parked Domains
5 Sub Domains
1 Website
Lock in this price now
$ 4.97
/mo
For Life!
No long term contract
Most Popular
Pro Business
25 Email Accounts
Spam Protection
Domain Privacy
Unmetered Bandwidth
25 Parked Domains
25 Sub Domains
5 Websites
Lock in this price now
$ 7.97
/mo
For Life!
No long term contract
Pro Ultimate
Unlimited Email Accounts
Spam Protection
Domain Privacy
Unmetered Bandwidth
Unlimited Parked Domains
Unlimited Sub Domains
10 Websites
Lock in this price now
$ 12.97
/mo
For Life!
No long term contract
Setting up your Lychee website with "One Click" Softaculous Installation though your cPanel. The fastest way to set up your Image Hosting! You will automatically get an email notifying you when a new Lychee version is available. Log into your cPanel and update your installation with a single click so you always have the latest and the most secure version
Making your Lychee website faster and safer with the hottest speed technologies and proactive security practices. SSD drives - For faster speed we use Solid State Drives on all our Lychee hosting plans. Latest speed technologies: Enhanced performance with NGINX, HTTP/2, PHP7 and free CDN. Free SSL Certificate - Providing Free SSL (HTTPS) certificates with each Lychee account. User applications auto-updates: Over 3 million CMS and Softaculous updates every year. Firewall security rules: 900+ WAF rules to fix zero day vulnerabilities
Frequently Asked Questions (FAQ's)
What can I use to create my Website?
You can create a website in a variety of ways depending on your level of skills. From hand coding to using a website builder app such as WordPress. Let RSH Web Services design and build a website for you. Our Website plans give you access to programs that can be used to build and customize your website such as Content Management System (CMS) applications
Can I have multiple domains pointing to my website?
Yes, We can "point" other domain names to your existing website with no additional charge to you. You will need to make sure these Domains also use our Name Servers or DNS numbers. This is a great way to expand the marketing of your website
How does Website Hosting work?
After you sign up for a website package, RSH Web stores your site or web pages on one of our Web Servers and "points" your Domain Name to that space. Your Domain Name is the address that allows people to find and view your website. By purchasing a hosting package you are basically renting space on one of our Web Servers which allows your website to be seen and accessed from anywhere
How does Website Hosting work?
After you sign up for a website package, RSH Web stores your site or web pages on one of our Web Servers and "points" your Domain Name to that space. Your Domain Name is the address that allows people to find and view your website. By purchasing a hosting package you are basically renting space on one of our Web Servers which allows your website to be seen and accessed from anywhere
Tweet Share Pin Tumble Email
45 Day Unconditional Guarantee On all Lychee Hosting Packages No questions asked