Pixelpost
A small photo-blog application that is a no-brainer to set up and use
RSH Web Image Hosting Solutions

Pixelpost Website Hosting
Pixelpost, a small photo blog application that is so easy to set up and use. It's perfect for anyone wishing to regularly post their photos on the web like a blog. Unlike other blog engines out there, Pixelpost doesn't try to solve all of the worlds problems. Pixelpost simply does photoblogs, and it does them well. If you are looking for a full blown CMS or text-blog, Pixelpost isn't for you. But if you want something simple, and designed from the ground up for photo-bloggers, like yourself, you've found the perfect app
---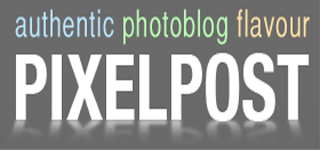 New Features in the Admin Panel
Images, Comments, Options, General Info, Addons
Defensio Spam Blocker
Defensio is a spam filtering web service that you can use to protect your blog or web application from comment spam. This addon is designed to give you the power of Defensio to your Pixelpost photoblog
Smooth Install Assistant
Fancy Admin Stuff
New Tags for Image and Browse Page
New features that will make the template system even easier to use
Cool Feed Options
New Defensio Addon
Spam filtering web service
Bug Fixes
New Languages
The Pixelpost Hosting Solution
Our Pixelpost web hosting packages are fine tuned, reliable, incredibly fast and are ready for you
Pro Personal
5 Email Accounts
5 Sub Domains
1 Website
Lock in this price now
$ 4.97
/mo
For Life!
No long term contract
Most Popular
Pro Business
25 Email Accounts
Unlimited Sub Domains
5 Websites
Lock in this price now
$ 7.97
/mo
For Life!
No long term contract
Pro Ultimate
Unlimited Email Accounts
Unlimited Sub Domains
10 Websites
Lock in this price now
$ 12.97
/mo
For Life!
No long term contract
---
Pixel Post
Setting up your Pixelpost website with "One Click" Softaculous Installation though your cPanel. The fastest way to set up your Pixelpost website! You will automatically get an email notifying you when a new Pixelpost version is available. Log into your cPanel and update your installation with a single click so you always have the latest and the most secure version
Making your Pixelpost website faster and safer with the hottest speed technologies and proactive security practices. SSD drives - For faster Page Speed we use Solid State Drives on all our Pixelpost hosting plans. Latest speed technologies: Enhanced performance with NGINX, HTTP/2, PHP7 and free CDN. Free SSL Certificate - Providing Free SSL (HTTPS) certificates with each Pixelpost account. User apps auto-updates: Over 3 million CMS and Softaculous updates every year. Firewall security rules: 900+ WAF rules to fix zero day vulnerabilities
Frequently Asked Questions (FAQ's)
Can you host foreign domain names?
Yes, we can host or house any foreign extensions. We do not do the registration of foreign domain names but can provide the name servers so you can register them yourselves
Do you have a money back guarantee?
All RSH Web Services hosting accounts come with a 45 day money-back guarantee as standard. If you're not satisfied within the first 45 days and wish to cancel please let us know. And we would especially want to know why so we may make any necessary changes
What can I use to create my Website?
You can create a website in a variety of ways depending on your level of skills. From hand coding to using a website builder app such as WordPress. Let RSH Web Services design and build a website for you. Our Website plans give you access to programs that can be used to build and customize your website such as Content Management System (CMS) applications
How do I transfer my WordPress Website to your Servers?
We recommend seeing the following website Moving WordPress. If you don't have a current copy of your website, you should be able to request one from your current website hosting provider. If at anytime you need help please contact us. Our 24/7 support team is here to assist you. We can help you determine the best method for transitioning your website to a RSH Web account. For more information, See Transferring Your Hosting Account
Tweet Share Pin Tumble Email
45 Day Unconditional Guarantee On all Pixelpost Hosting Packages No questions asked