Xoops CMS Website Hosting
Xoops is an easy to use dynamic web content management system
Extensible - written in PHP - The ideal tool for developing small to large websites

Xoops WebSite Hosting
XOOPS CMS is an extensible, OO (Object Oriented), easy to use dynamic web content management system (CMS) written in PHP. XOOPS is the ideal tool for developing small to large dynamic community websites, intra company portals, corporate portals, weblogs and much more. Modules can be installed/uninstalled/ activated/deactivated with a click using the XOOPS module administration system. With a powerful theme system, both admins and users can change the look of the entire website with just a click of a mouse. Users Management, The ability to search for users by various criteria, send email and private messages to users through a messaging system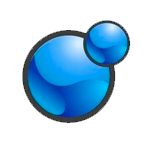 ---
XOOPS is an acronym of eXtensible Object Oriented Portal System. Theme-based skinnable interface, XOOPS is driven by a powerful theme system. Both admins and users can change the look of the entire web site with just a click of a mouse. There are also over 1000 themes available for download
Database-driven
Fully Modularized
Supported World-wide
Multi-byte Language Support
Fast SSD RAID-10 Storage
Versatile Group Permissions System
Theme-based skinnable interface
User Management
The Xoops Hosting Solution
Our Xoops hosting packages are fine tuned, reliable, incredibly fast and are ready for you
Pro Personal
5 Email Accounts
5 Sub Domains
1 Website
Lock in this price now
$ 4.97
/mo
For Life!
No long term contract
Most Popular
Pro Business
25 Email Accounts
Unlimited Sub Domains
5 Websites
Lock in this price now
$ 7.97
/mo
For Life!
No long term contract
Pro Ultimate
Unlimited Email Accounts
Unlimited Sub Domains
10 Websites
Lock in this price now
$ 12.97
/mo
For Life!
No long term contract
---
Setting up your Xoops website with "One Click" Softaculous Installation though your cPanel. The fastest way to set up your website! You will automatically get an email notifying you when a new Xoops version is available. Log into your cPanel and update your installation with a single click so you always have the latest and the most secure version
Making your website faster and safer with the hottest speed technologies and proactive security practices. SSD drives - For more speed we use Solid State Drives on all our Hosting Plans Latest speed technologies: Enhanced performance with NGINX, HTTP/2, PHP7 and free CDN. Free SSL Certificate - Providing Free SSL (HTTPS) certificates with each account. User apps auto-updates: Over 3 million CMS and Softaculous updates every year. Firewall security rules: 900+ WAF rules to fix zero day vulnerabilities
Frequently Asked Questions (FAQ's)
I dont have a Domain yet, Can you help?
Choose a Domain Name for your website that looks as great as your work. It is vital that you make the domain name for your business something that is not too complicated, that represents your brand well, and that will help your audience to remember you. Its all about making a strong first impression. With over 100 domain extensions we are sure you will find one that works
Do you offer any custom hosting packages?
Yes we do. If you are needing services customized to fit your needs please contact us with the details
Can I transfer my Domain Name to your Hosting?
Yes, just let us know you are requesting a "Domain Transfer" and not a new domain. You should keep the service with your current provider while waiting to complete the transfer process. If the contact email on your domain has changed from the time you originally registered your Domain, you will need to contact the original Registering Company to make changes
We do not see you listed on those "Best Website Hosting Review" sites. Why?
Believe it or not these are all paid Affiliate websites. They manipulated ranking and reviews to get the best payout they can when some one signs up though one of these Sites. Read more about this here
45 Day Unconditional Money Back Guarantee On all Hosting Packages