WordPress
Is by far the most popular Website creation platform used today. Powering over one-third of the Internet today. The market dominance of WordPress is a testament to adaptable. Which is in part because of the tens of thousands of plugins available.
Plugins for your Real Estate Website
Are you a real estate agent searching for the best real estate WordPress plugins and tools? There are thousands of free and premium WordPress plugins available today.
It's not always easy to pick one from so many available.
The greatest benefit of WordPress is the community. With thousands of WordPress plugins and themes that can help your website be user-friendly, and interactive. With have features like IDX integration, interactive map embeds, property galleries, and lead generation forms. Then you find these Real Estate Plugin a good addition to your website.
Showcase IDX is the leading search engine plugin for WordPress websites. It fully integrates with the webpage, giving the user a portal-quality content search. IDX's index allows you to search seamlessly through multiple MLS feeds. IDX is the most robust searching platform for real estate brokers, which helps make their web page stand out and generate leads. Widgets and Shortcuts. Easy to add Map search. Allows you to add multiple polygon searches and add elements on the map. Mobile Device Compatibility. Offers a mobile app for users to get access to searching the listings or properties.
Active installations: 2,000+.
WPL Real Estate is a free plugin that features a search tool you can filter to find property listings. WPL is a full-fledged plugin for real estate websites with lots of features and add-ons for real estate agents. It has a flexible and dynamic data structure. Run your real estate website using WPL. WPL has many features and add-ons for real estate agents and real estate agencies. Check Realtyna WPL official website and WPL demo website: http://wpl28.realtyna.com.
Download WPL manual and check WPL knowledge base.
Active installations: 5,000+.
Create dynamic real estate Websites with Easy Property Listings. It has advanced features, short codes, and templates. With features like automate lead generation and promote your listings. 100+ ready to use templates for free. 100% responsive and mobile ready. You can quickly set up, publish, and update your listings. More than 150 custom fields. Customize the look and feel of the website. You can build complex real estate websites. Advanced add-ons are available to upgrade your site.
Active installations: 7,000+.
Crucial Real Estate is a dynamic and feature rich WordPress Plugin to integrate property & agent listings on websites of real estate agents and companies. It brings a free theme and quick demo setup feature altogether.
Active installations: 200+.
Real Estate Pro allows users to manage client reviews, sell properties, claim listings, and add their listings. Your website visitors can subscribe to your lists for updates, contact property owners, leave a note for the owner of the listing, and bid for properties. The plugin also integrates with Visual Composer to set up your real estate website quickly, with payment supports like PayPal and Stripe. It is another plugin for both beginners and advanced website owners looking for a website builder. $39.
BirchPress is a plugin for scheduling and appointment booking. It is a wonderful add-on to your real estate website to manage appointments between agents and clients. It also lets users integrate online payments through PayPal and allows you to add a form for booking. If you are targeting to sell properties on your website, this plugin is exactly what you need because it supports WooCommerce and its features.
Essential Real Estate has both the frontend and backend support for listing submissions. It has a strong dashboard that allows agents to manage their listings. It can also easily set up and customize your website with global payment methods to cater to people around the world. It is a plugin for people looking for a quick and easy submission for listings.
Active installations: 10,000+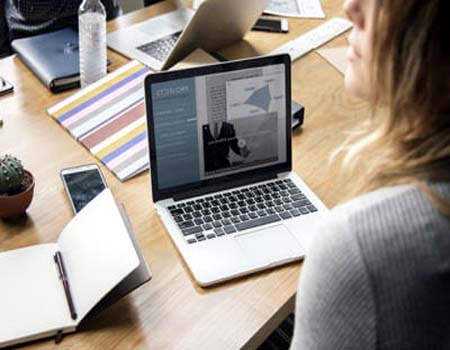 Year 2022 Version. Manage, list and sell Real Estate properties. Create your Own Fields and Search Box. Slider Price Range and more. The plugin provides a lot of options for each field type, which gives you unlimited possibility to manage, search and filter the custom fields for any agency.
Active installations: 200+
SimplyRETS is a plugin that allows you to search and display Real Estate Listings directly on the WordPress site. It has a user-friendly interface and is very simple to use. SimplyRETS offers dynamic filtering options. With over 20 different ways to create listings for your site, it is a reliable and versatile plugin for any Real Estate site.
Active installations: 500+
The Responsive Mortgage Calculator is a jQuery widget and short code that's designed to fit easily into any theme, on any device, at any size. Just what every "Real Estate Agent on the go" needs. This plugin is, optionally, relying on www.mlcalc.com service to show mortgage amortization and chart.
Active installations:
The IMPress Listings plugin has been deprecated. The features of IMPress Listings will soon be consolidated with IMPress for IDX Broker. IMPress Listings is one of the popular real estate plugins for WordPress, as it gives a complete solution to both beginners and advanced real estate site owners. It allows users to add property listings with videos and images, boosting user experience. You can style listing pages with contact information of the owner of the listing and Google Maps and customize listings based on how you want it to function. It also allows listings from other websites and supports Internet data display (IDX) listing.
Active installations: 5,000+
Estatik allows users to add property listings with ease. It offers real estate widgets, an image gallery, social media icons, and Google Maps integration. You can also customize the plugin completely, and it functions well with many leading WordPress themes. It provides advanced filters for the search tool to find location, pricing, popular properties, and dates. It is a plugin for real estate websites that want to extend their marketing channels through their social media network. Visit www.estatik.net for more information.
Active installations: 6,000+
Create amazing virtual tours on your own easily using WP VR. Let visitors take a tour of your place remotely, and keep them engaged. With WPVR, you can create a virtual tour, where your visitors can navigate through your place in a 360 panoramic view and get an overall idea on how it looks in reality. Simply upload a 360 panoramic image, and the plugin will transform it into a realistic virtual tour.
Active installations: 10,000+
Real Estate Manager Pro is perhaps the most popular real estate plugin for WordPress. It is a responsive property listing WordPress. It has special integration features like Property Types, Property Video, Gallery Slider and more. With features such as 5+ property listing styles including list and grid views. Integrated touch-enabled carousel sliders. WooCommerce Compatible. Unlimited property features and options. Custom Post types. Email alerts for property inquiry. Search Widget and Mortgage Calculator widget are available.
$39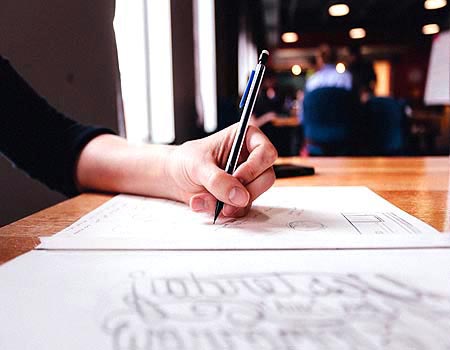 Realtyna is another real estate plugin for WordPress websites. It offers full flexibility, meaning you can add, change, or remove fields without having to change the database. It also provides a search option that allows the admin to set search parameters directly from the administration panel. Realtyna organic also offers a flexible front-end dashboard for its users to add their listings quickly. Users can add their profile, property location, custom fields, and more to their own personal dashboard.
WP Real Estate plugin integrates seamlessly with the WordPress website. This plugin offers a comfortable and user-friendly interface that allows you to submit inquiries, listings, and oversee your agents, all from the WordPress dashboard. This plugin contains a collection of various features and functions. Recommended for those agents who are looking for a web page to categorize their property listings and list properties for sale and rent. With advanced search, smart and customizable filters and landmarks that help you get the best relevant results. IDX/MLS Integration: Connects directly to the IDX server, which contains a whole database of already pre-defined listings. And a great looking gallery which offers drag and drop options.
Active installations: 800+
Real Estate Right Now is a WordPress plugin for real estate which provides a wide array of features. It offers excellent-searching options like a price range slider and the ability to create your own fields. It is a complete package of different add-ons, functions, and themes. Multilingual with up to six different language files which include, English, French, Portuguese, Romanian, Italian, and Spanish. A free to use plugin.
Active installations:
iPanorama 360 is the WordPress plugin out there that lets you create excellent virtual tours for clients from directly inside the WordPress admin in seconds. The plugin supports markers for providing information about any part of the scene or for navigation to other rooms/areas. With a well-built tooltip system, you can enrich a scene with text, images, video, and other online media resources. Use this plugin to create interactive & virtual tours, maps, presentations.
Active installations: 7,000+
Opal Estate pro has a user-friendly interface and provides a range of advanced features like API support. Opal Estate Pro generates SEO Friendly URLs and offers a Mobile-friendly layout. The user-friendly interface allows the user to sort, search, and manage their property listings with ease. The Dynamic and extensive range of filters allow the user to quickly search properties and agents.
Active installations: 700+
Add automated real estate content to your website. We publish an SEO optimized blog post to your website for you every day. The post includes an SEO optimized image and content. We also include a list of current listings to match the keywords for the blog post. The listings are updated every time your MLS updates. Social Media can be intimidating. We understand that. That's why we have made each Blogdog post sharable. Includes a featured image. Professional in look that is sure to draw attention.
And try our Fast and Secure WordPress Hosting
We welcome your comments, questions, corrections and additional information relating to this article. Please be aware that off-topic comments will be deleted.
If you need specific help with your account, feel free to
contact us
anytime
Thank you
Tweet Share Pin Email