4images Hosting Services
Starting at $2.99/mo - And still free Domain
4images is as a web based PHP and MySQL for displaying images on the Internet. 4images can be configured through an administration area. 4images supports apart from the typical image formats like JPG, GIF and PNG, other data formats. Furthermore 4images includes a template system to modify the design of the gallery. An external language file allows for easy translation into other languages.
Expendable. 4images is pre-configured to work with common file formats (jpg, gif, pdf, zip, mp3, etc. ), and is extend-able to work with every file format you want
Secure. User management, encrypted passwords storage, on your own server, security updates, etc. Free for private and non-commercial use. That's right, it's exactly as it sounds! And if you want to use 4images for commercial projects, or you want to remove the copyright notice, we also got the appropriate license for you!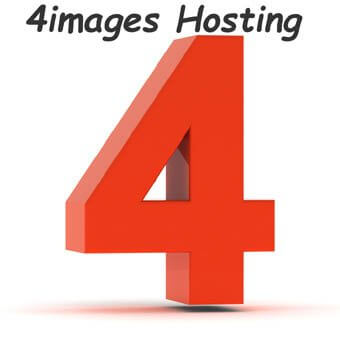 Highly customizable
Want to use 4images out of the box and to work? Want to get your hands dirty customizing just everything? No matter what you want to do, with 4images it's possible
Big Community
With 4images, you're not lonely on your own. A big community of enthusiastic experts will be there, when you need that bit of advice
Features
extensive, password protected administration
database backup function
multi language support
easy to use installer for 4images
RSS-Feeds
unlimited categories and subcategories
logging and statistics of clicks for each category or subcategory
title and description (optional) for every category
number of visible subcategories below categories can be defined
The 4images Hosting Solution
Our 4images web hosting packages are fine-tuned, incredibly fast and are ready for you
Pro Personal
cPanel, Softaculous Included
SSL Secure Certs - Free
5 Email Accounts
5 Parked Domains
5 Sub Domains
1 Website
$2.99/mo - First 6 Months
You pay $17.94 today
Renews in 6/mo for $5.97/mo
Most Popular
Pro Business
cPanel, Softaculous Included
SSL Secure Certs - Free
25 Email Accounts
25 Parked Domains
25 Sub Domains
5 Websites
$2.99/mo - First 6 Months
You pay $17.94 today
Renews in 6/mo for $8.97/mo
Pro Ultimate
cPanel, Softaculous Included
SSL Secure Certs - Free
Unlimited Email Accounts
Unlimited Parked Domains
Unlimited Sub Domains
Unlimited Websites
$2.99/mo - First 6 Months
You pay $17.94 today
Renews in 6/mo for $15.97/mo
4 Images
Setting up your 4images website with "One Click" Softaculous Installation though your cPanel. The fastest way to set up your website! You will automatically get an email notifying you when a new 4images version is available. Log into your cPanel and update your installation with a single click, so you always have the latest and the most secure version
Making your 4 Images website faster and safer with the hottest speed technologies and proactive security practices. SSD drives - For faster website speed we use Solid State Drives on all our 4 Images hosting plans. Latest speed technologies: Enhanced performance with NGINX, HTTP/2, PHP7 and free CDN. Free SSL Certificate - Providing Free SSL (HTTPS) certificates with each 4 Images account. User apps auto-updates: Over 3 million CMS and Softaculous updates every year. Firewall security rules: 900+ WAF rules to fix zero-day vulnerabilities
Features Included with all Hosting Plans
Tweet Share Pin Email
Hosting FAQs
RSH Web Services Money Back Guarantee
45 Day Unconditional Guarantee On all 4 Images Hosting Packages No questions asked